Last Updated on May 18, 2021
Whether you like to drive or not, chances are, it's a big part of your day. I definitely spend more time in my car than I would like, and have learned over the years a few tips and tricks to make the drive safer, easier and more enjoyable. Whether you're driving the kids around everyday, like to travel, or simply have a long commute to and from work, here are a few tips that you might find helpful!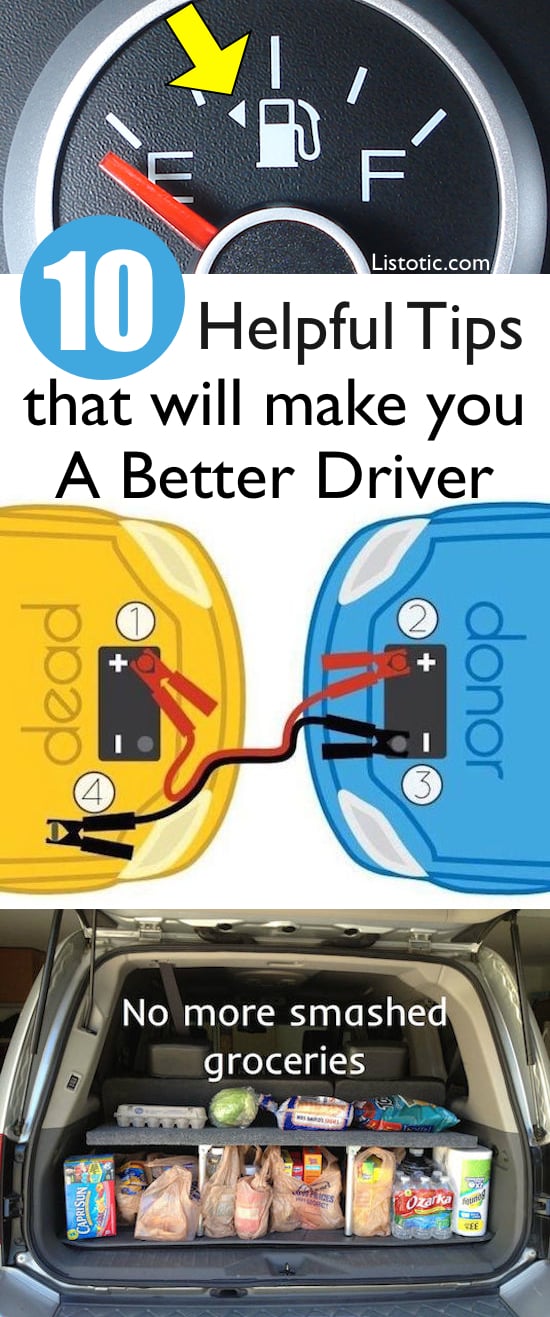 1. Gas Tank Tip
If you're driving a rental, a friend's car, or even one of your own (I forget sometimes!), most vehicles have an arrow next to the gas pump icon on your gas gauge that will tell you which side the gas tank is on. It took me 34 years to learn this! Ugh.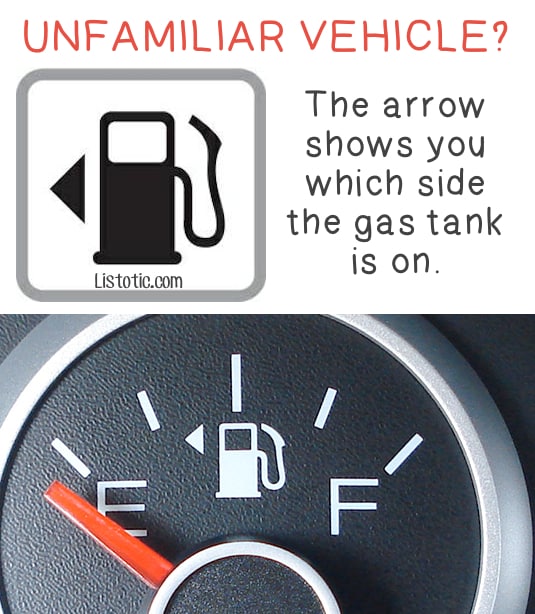 2. Road Sign Tip
Most of the time the exit is on the right, but in major cities, the exits can be on either side of the highway– confusing! But, the exit signs will tell you which lane you need to be in to take your exit by whether they are placed on the left or right part of the road signs.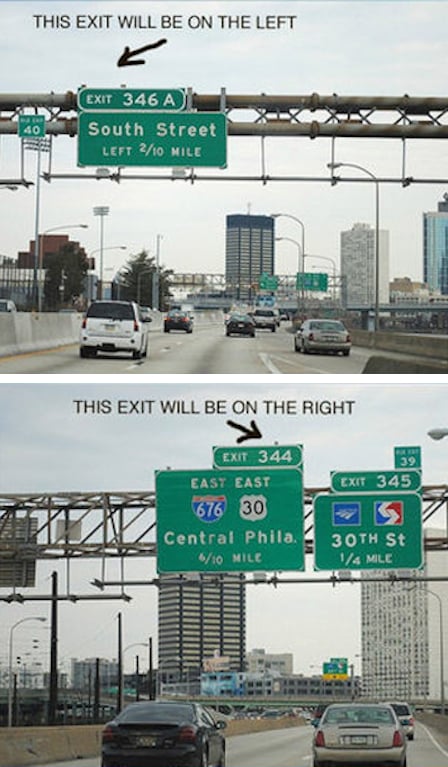 3. DIY Car Kit
You never know when you're going to be stuck on the road, or just away from home longer than expected, so it wouldn't hurt to have an emergency car kit with all of the essentials just in case you need them, and in a real emergency it could save your life! Don't forget to pack an all-purpose tool set that has a mini screw driver, scissors, bottle opener, and knife all in one. If you are on the road a lot, consider a larger tub in your trunk that holds essentials like water bottles and a blanket. Go check out the entire list of ideas over at Perfect Shine Housekeeping.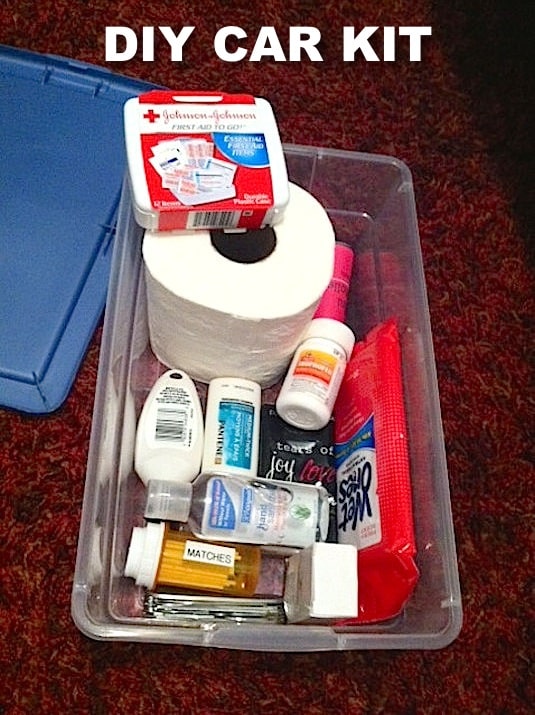 4. Parallel Parking Guide
This may seem like common sense, especially if you live in the city where you have to parallel park all the time, but for those of you that find the idea of squeezing in between two cars when you have traffic backed up behind you a bit stressful, here are a few tips to build your confidence.

5. Jump Starting A Car
You never know when you are going to need a jump start! Most importantly, make sure you have jumper cables with you at all times, and then use this handy guide to make sure you get the job done right. Even better, print it out and keep in your glove box.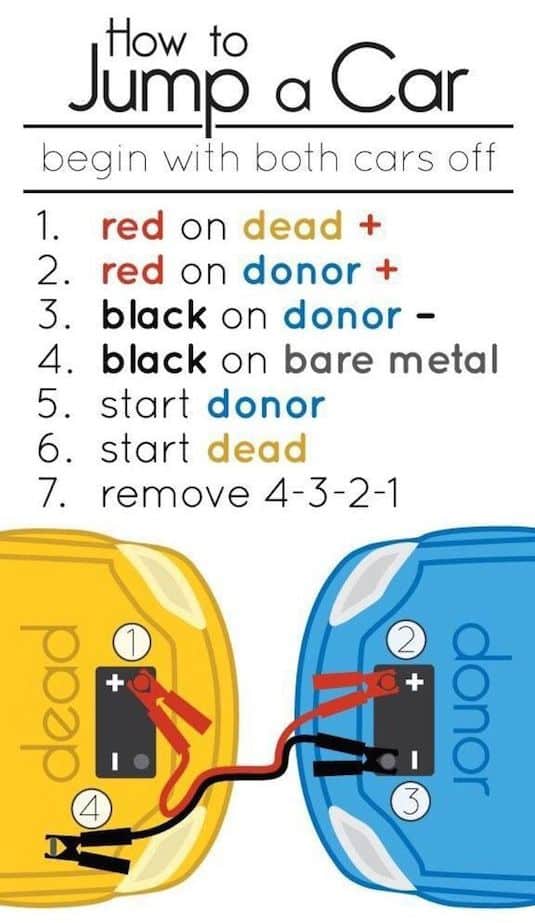 6. DIY Pop-Up Trunk Shelf
This creative DIY shelf for the back of an SUV costs less than $30, and is well worth it! It creates close to double the space when loading groceries, and I especially like how it hides purses and bags so you can leave them in the car without worrying about theft. But, the best part about this shelf is that it easily pops down when you don't need it. Go check out the step-by-step instructions over at instructables.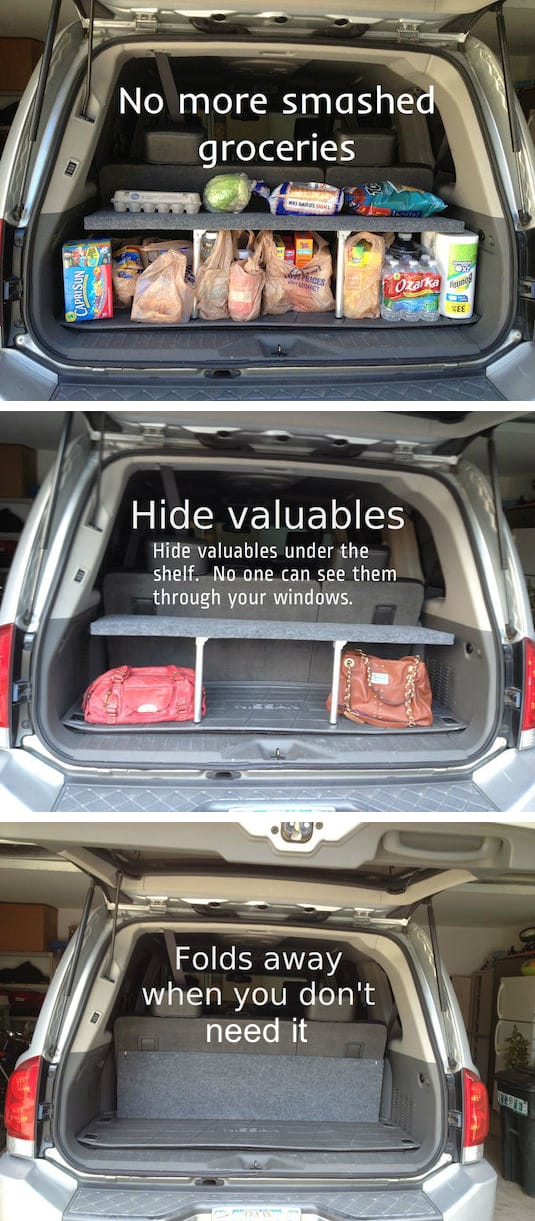 7. DIY Car Diffuser
Keep your car smelling fresh and chemical free with just a few items you probably already have at home! Hot glue a couple of mini pom poms onto a clothes pin, and add a few drops of your favorite essential oil(s) whenever you need it. Check out more essential oil tips like this here.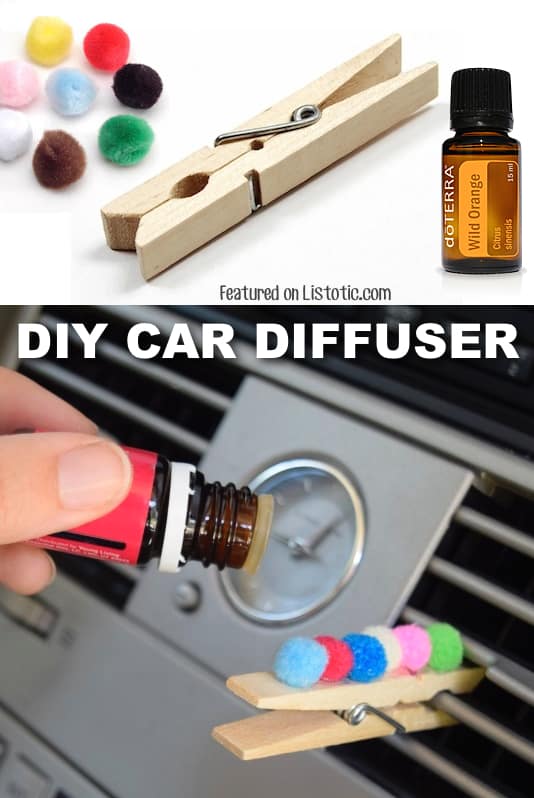 8. Block Out The Sun
Keep your kids happy and quiet with a sun shade that easily just clings to any window. This would also be great for the driver's door on those long commutes home! You can pick one up here for about $15.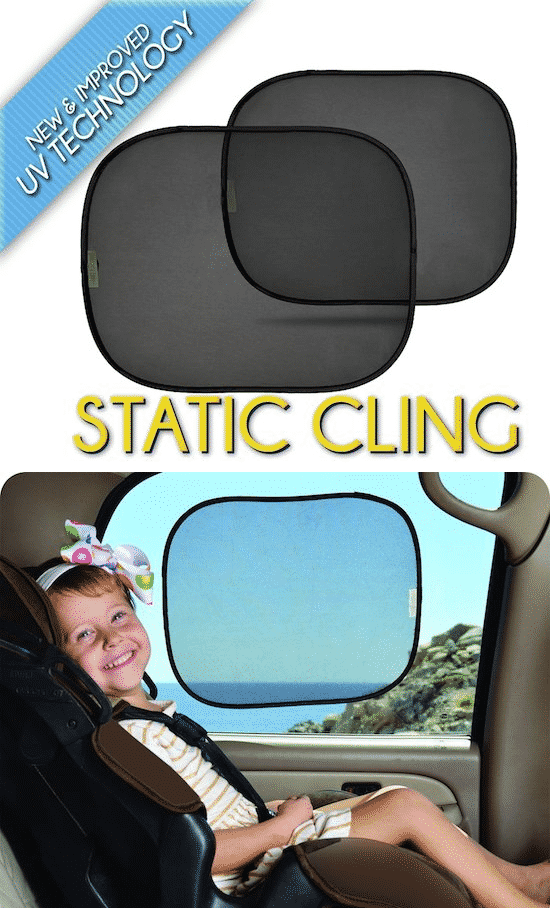 9. Easy Car Trash Can
There's nothing like being organized and clean, and that includes your car! Even though I spend so much time in my car driving, I sometimes forget that it needs to be regularly cleaned, until it gets unbearable. Keep a makeshift trash can in there to make it more manageable. Check it out here! She only spent a dollar on this container, and also has a solution for a stinky car.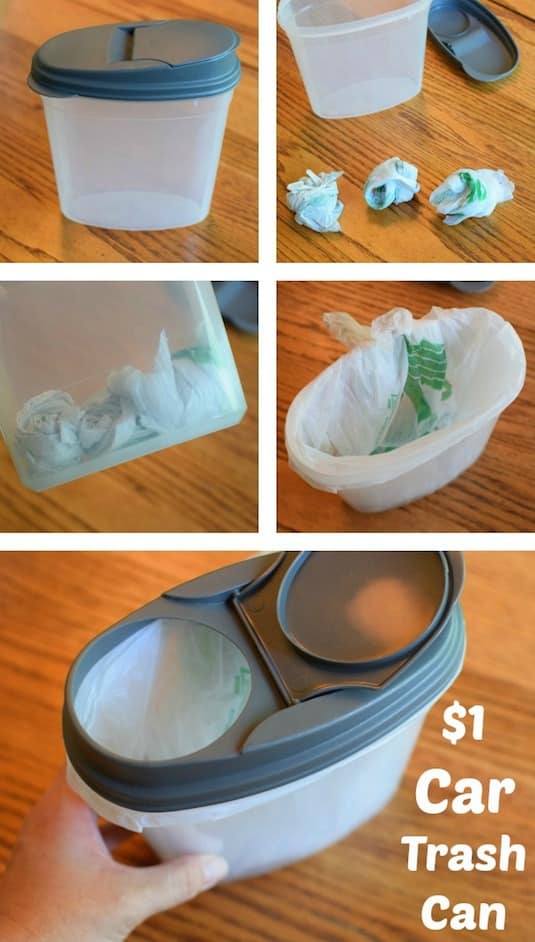 10. Stay Organized
If the kids are happy, you are happy! Keep them busy and organized in the back seat with this ultimate back seat organizer that allows them to easily watch movies or shows on your iPad, and bring along plenty of drinks, snack and toys for the road. It also doubles as a seat protector. 🙂