Last Updated on November 5, 2021
Ok, I've got something super easy for you to do for Valentine's Day that the kids will fall in "love" with. A fun kid's Valentine's Day drink made with strawberry milk frozen heart ice cubes. Give this easy DIY snack idea a try. I guarantee it will add some fun and fancy to an otherwise ordinary afterschool snack, breakfast, dessert or meal.
This post contains affiliate links. Please see our Disclaimer Policy.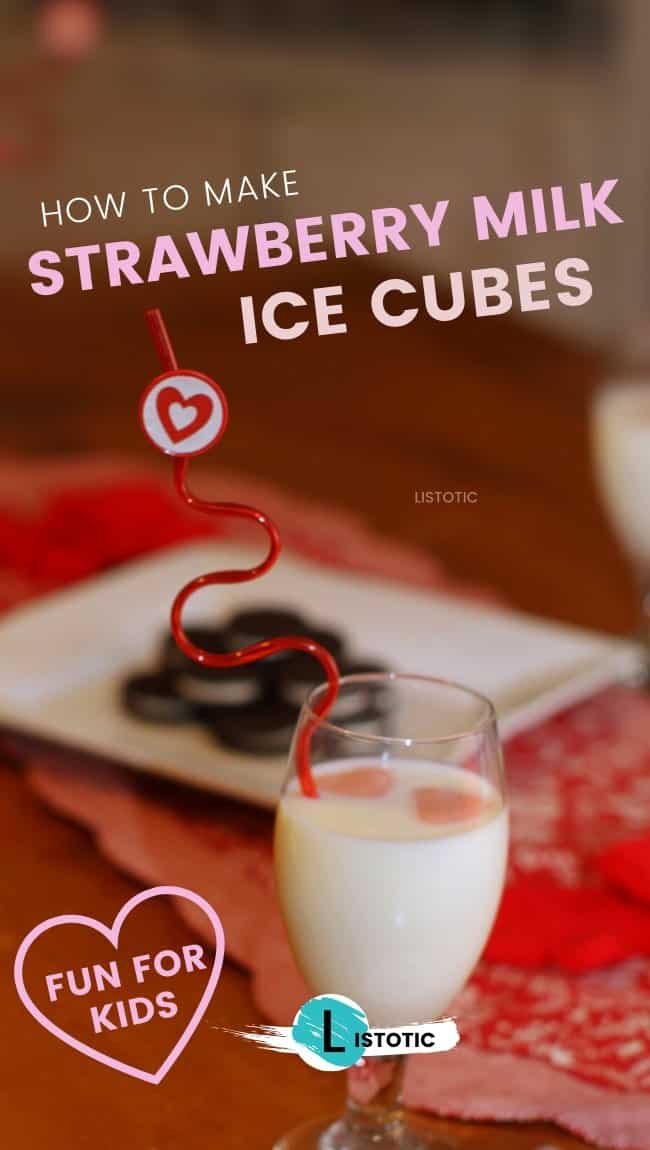 This seems almost too easy to explain how to make this fun kids valentine's day drink. But I must share it because it was a hit with the kids! Both boys and girls will love a special treat with some strawberry milk ice cubes in their milk.
Total hit with the kids!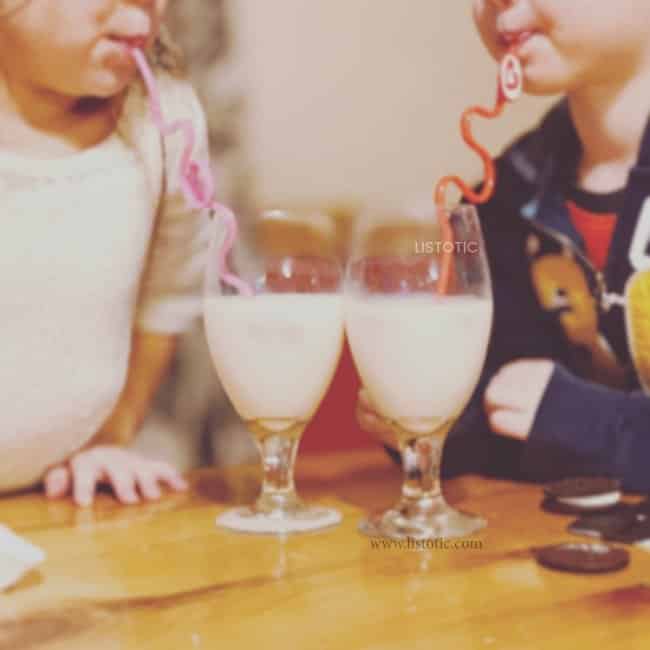 Show some love at breakfast time or for a special treat by adding these easy heart ice cubes to your glass of milk.
Love in a glass of milk!
Before you start I wanted to share with you this recipe from House of Nash for Homemade Strawberry Milk. Homemade strawberry milk is much healthier but it does require some special steps. You can do what works best for you on Valentine's Day but definitely check out this delicious homemade strawberry milk recipe on any occasion.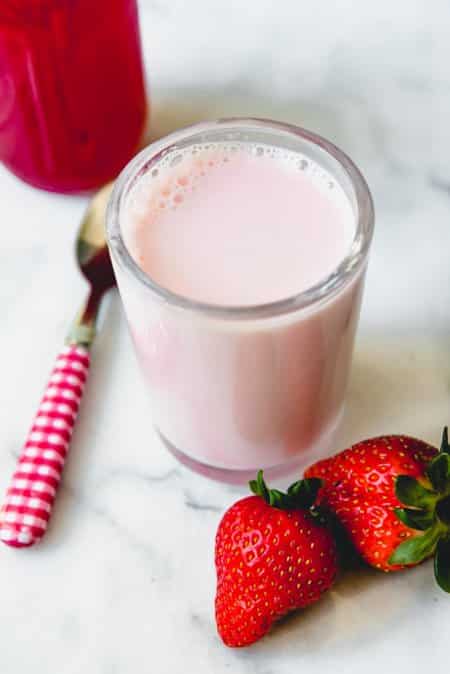 Here is what you will need. You might already have all of these things or at least the milk.
Strawberry Milk – There are lots of options. You can make it homemade with fresh strawberries or you can make your own strawberry milk by adding strawberry syrup to your choice of milk. I choose to purchase a small 12 oz container from the dairy aisle because I know if I have strawberry syrup in the house the boys will regularly ask for strawberry milk and I prefer this to be a special occasion treat only.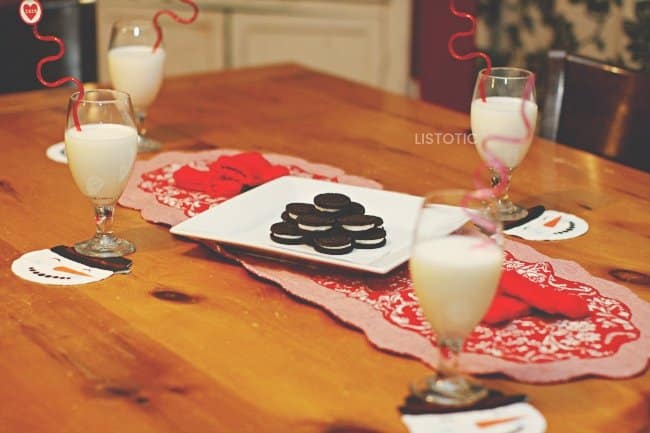 2. Tray of heart-shaped molds about the size of ice cubes. I happened to have a metal one at home that I used but I think a silicone mold like this one would have been way easier to get the cubes out of.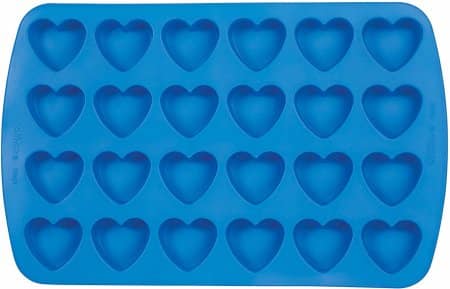 3. Your family's choice of milk, my kids are currently drinking 1% but switch occasionally to skim or 2% depending on what recipes I'm working on or what the kids are needing most for their activity level.
Valentine's Day calls for a fancy straw!
4. Optional fancy straws… I used twisty valentine's day straws. Completely optional but adds a special touch. For me, it was worth the 50 cents on our fun kid's Valentine's Day drink.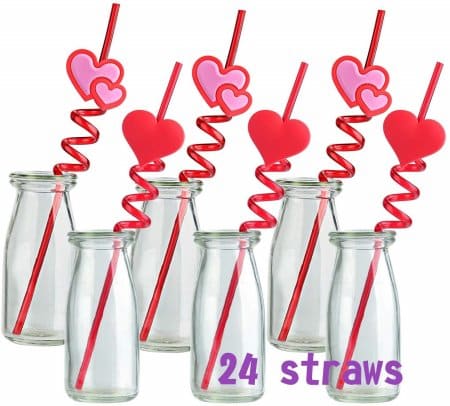 The directions to making these ice cubes seem self-explanatory but here are the steps: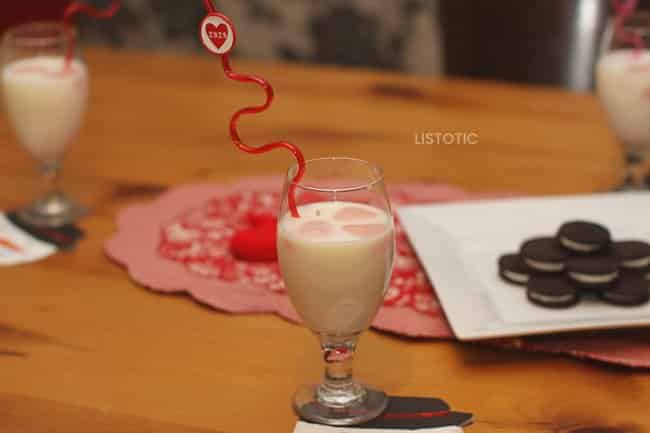 Poor the strawberry milk into the molds.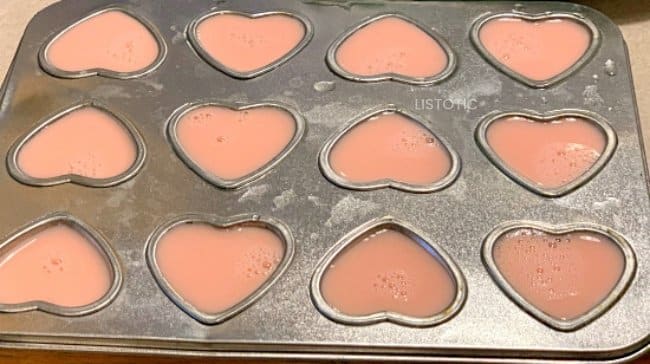 Freeze the milk cubes for at least 3-4 hours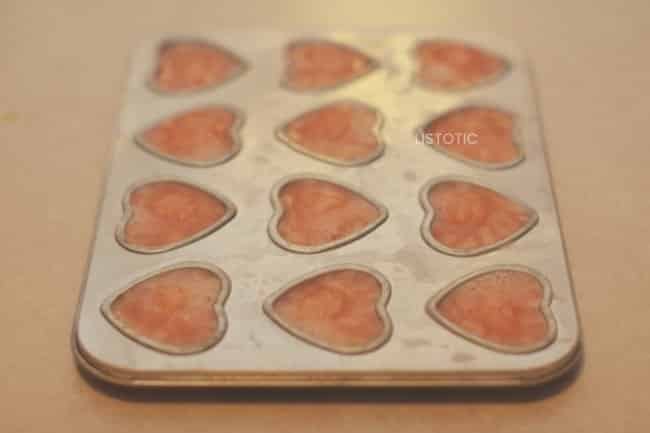 Remove frozen milk cubes from mold by running hot water over the back of the tray to loosen the hearts from the tray.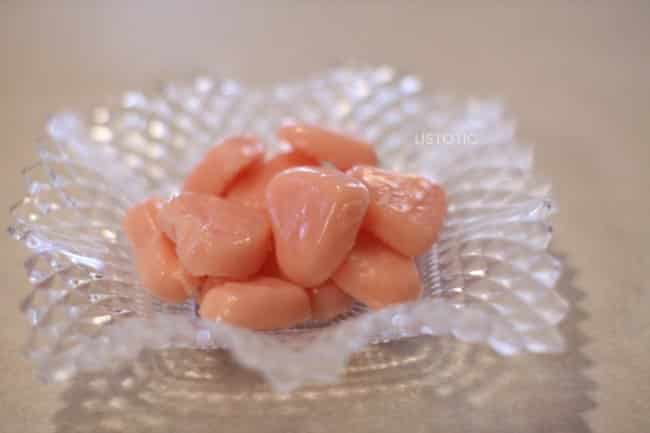 Keep heart ice cubes in the freezer until you are ready to serve the milk. They will keep their shape for a little while but not a really long time.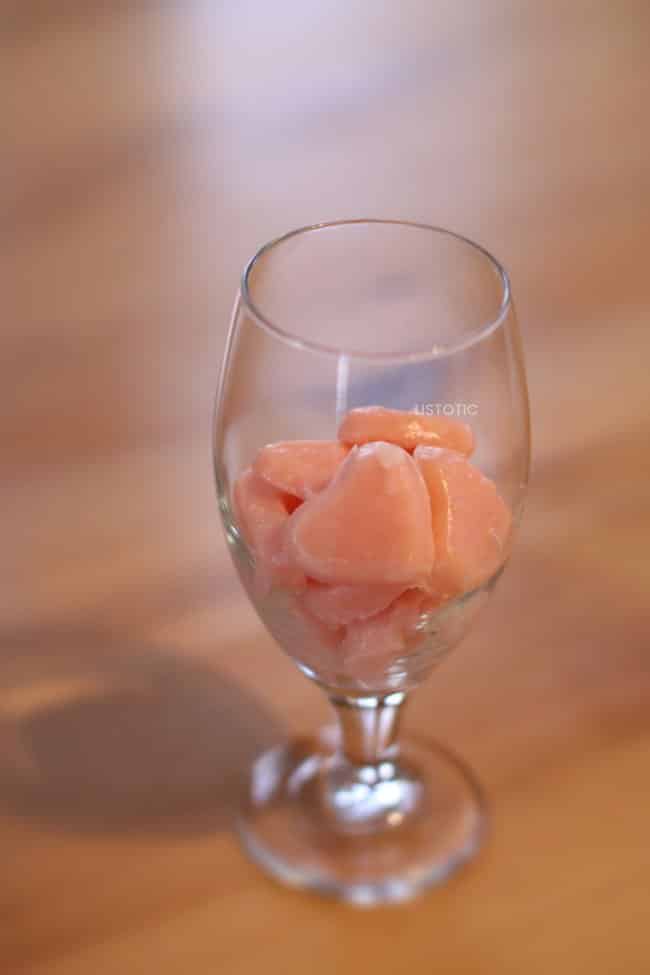 Add ice cubes to cups of milk. Kids love a special occasion when they can drink out of mom's "fancy" glasses. So, I served them the strawberry heart milk cubes and milk in a goblet glass. Add optional straw for fun!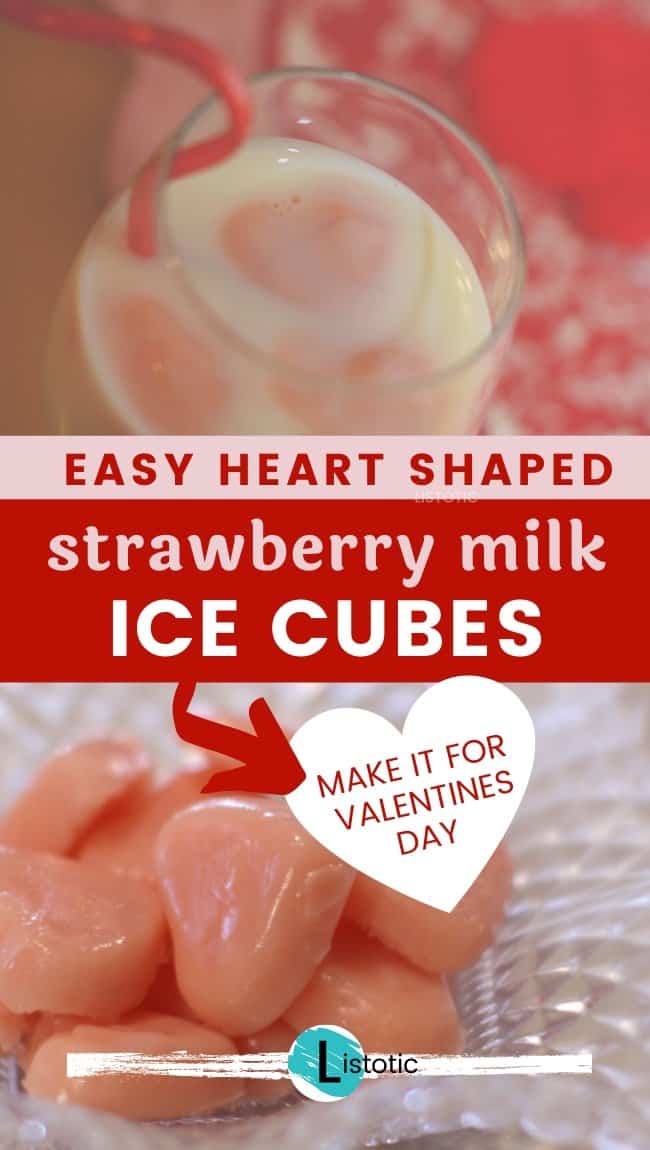 This yummy strawberry milk treat goes great as an after school Valentine's Day celebration at home or a special Valentine's Day breakfast idea.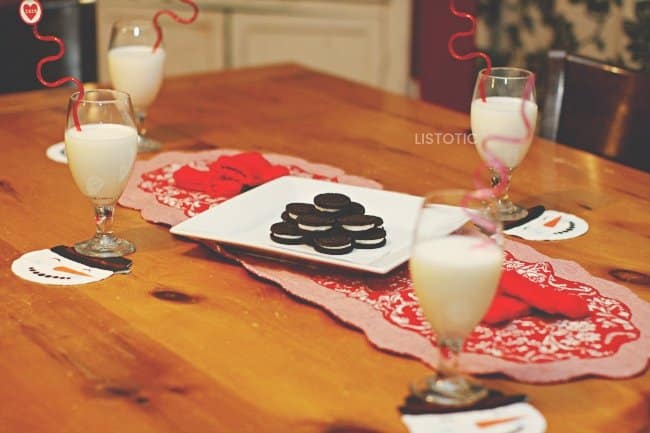 Strawberry milk ice cubes make a LOVE-ly treat!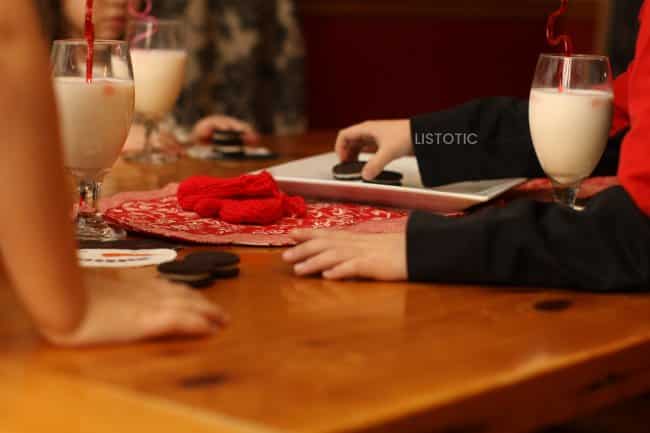 A glass of milk with floating strawberry milk cubes along with some classic Oreo cookies sounds like a kid-friendly Valentine's Day celebration! I hope you and your family enjoy your quick fun kid's Valentine's Day drink.