Last Updated on December 18, 2020
Creative and Easy Kitchen Organization Tips
Cooking, baking, and preparing food is a lot more enjoyable when you have an organized kitchen. Some of us don't have the luxury of a large and modern kitchen, but that doesn't mean we can't use a few affordable and easy little tricks to make our lives easier. Here are 12 easy and unique kitchen organization tips that don't require a lot of money, time, or effort!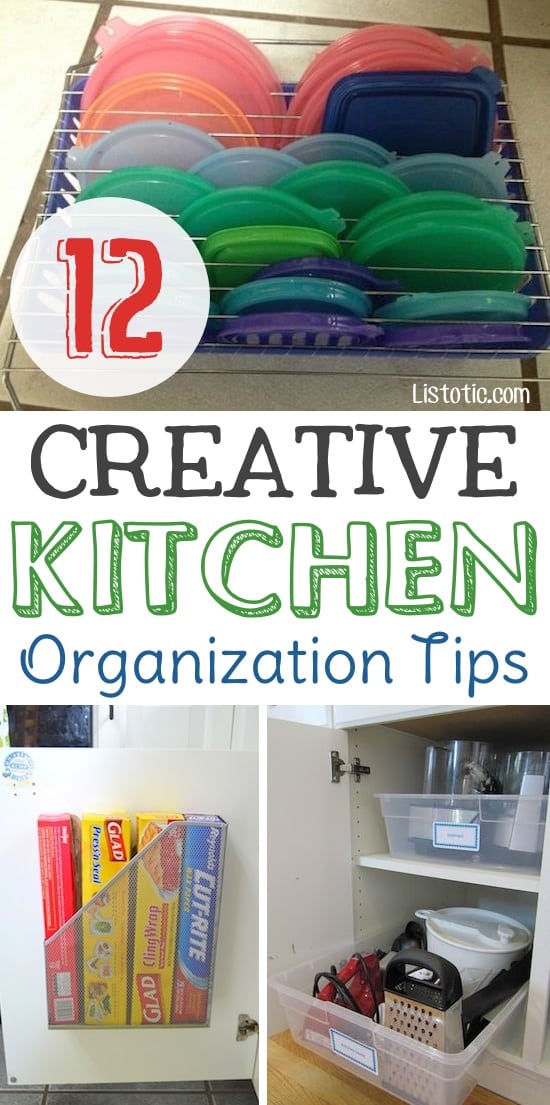 This post contains affiliate links. Please see our Disclaimer Policy.
View the entire list of Easy Kitchen Organization Tips.
---