Last Updated on November 1, 2019
More of My Favorite DIY Kids Halloween Costumes…
16. Easy Mac
Super funny and cute! Costume Works has more details on this homemade costume. They spent months saving up toilet paper rolls, but you could also use yellow construction paper stapled together into rolls for last minute planning. This post has super detailed instructions on how to pull together the entire costume.


17. Colonel Sanders
I found this costume idea over at Costume Works and couldn't resist sharing. Plus you'd have an excuse to buy a bucket of fried chicken.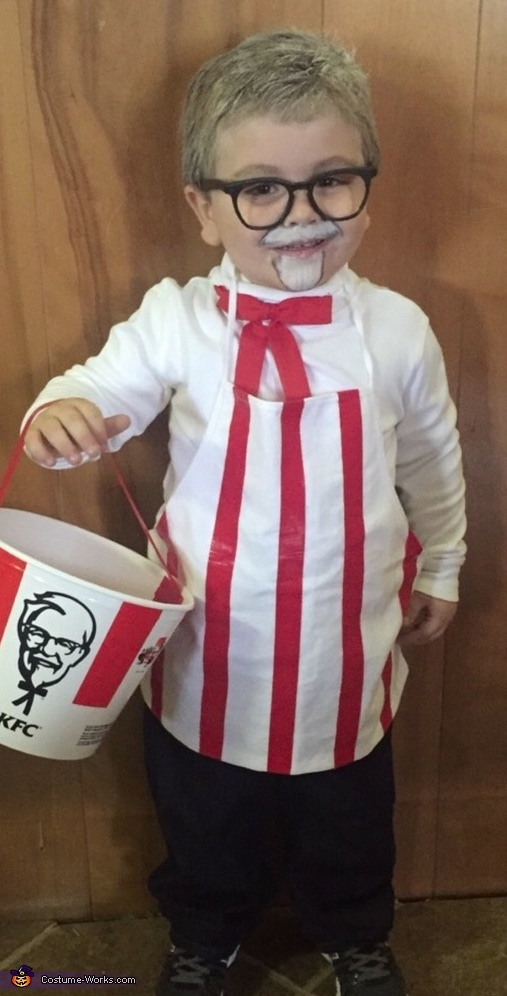 18. Cutest Cupcake
Everyone loves cupcakes! Especially when they're covered in sprinkles and topped with a cherry. Check out the easy tutorial for this homemade costume over at Coolest Homemade Costumes. The cupcake liner idea is really clever!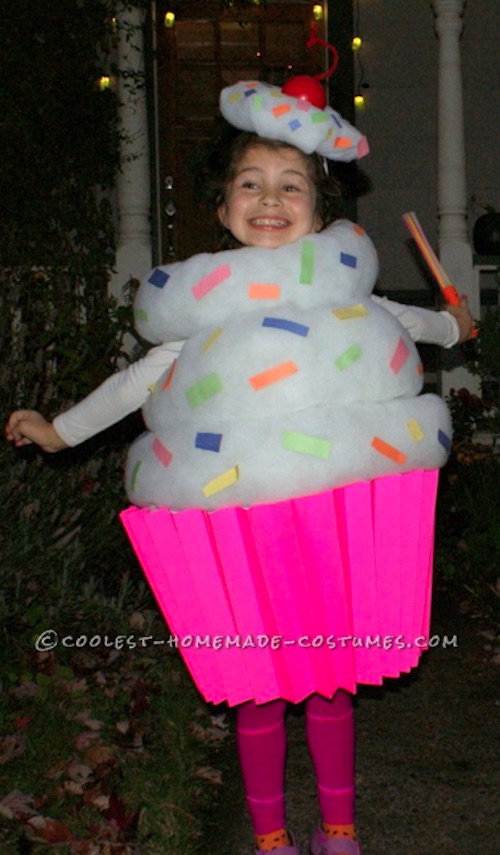 19. Cotton Candy
With a whole lot of pillow fill, a poster board, some glue and paint, you'll have one of the coolest and cutest Halloween costumes on the block! Check out the instructions and more details over at Costume Works.


20. Alvin and the Chipmunks
The three chipmunks Alvin, Simon & Theodore are all known for their musical talents. Their characters are easily identified by their specific Red, Blue and Green colored oversized shirts. To put this DIY kid Halloween costume together I found simple plain colored hoodie sweatshirts (plain t-shirts would have worked too).
For adding the large A – on Alvin's red shirt and hat I cut the letter out of yellow paper. I just used packing tape to adhere the paper letter and it held just fine.
Simon's round glasses were party favors from a Harry Potter birthday party. But you could certainly draw them on using eyeliner or face paint. With some Halloween makeup, I added two large white buck teeth and some whiskers on the boy's face. Some Inflatable guitars, saxophone, microphones, sneakers, and headphones for Simon completed the look.
Vol`a! Hands down favorite and possibly the easiest DIY kids Halloween costume I've ever done!
Bonus: I got to dress up along with my boys for Halloween and we each had a new hooded sweatshirt to wear in the upcoming winter.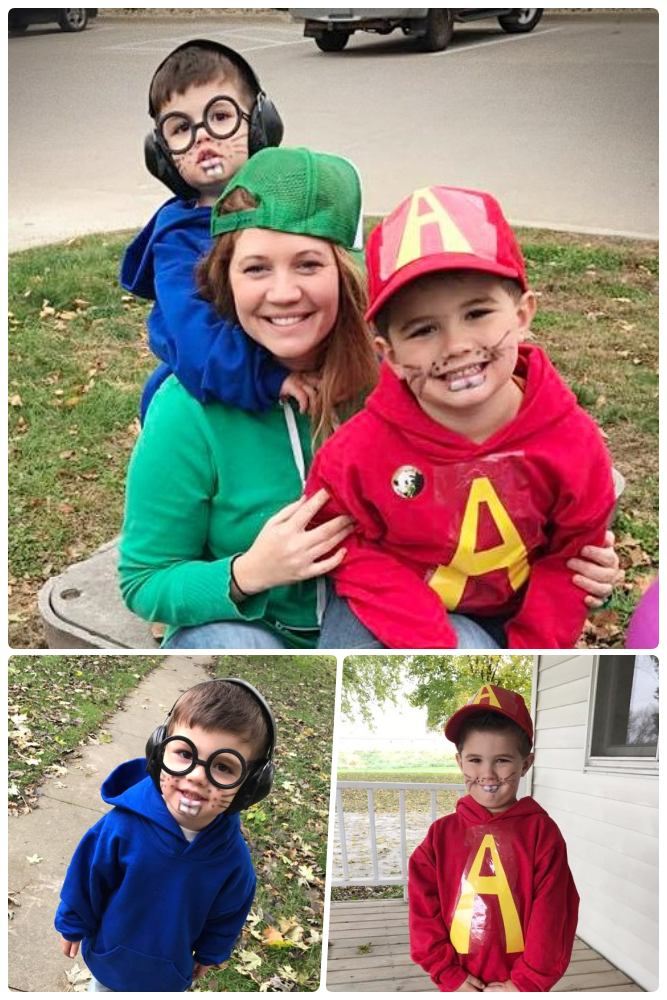 |