16. Easy Mac
Super funny and cute! Costume Works has more details on this homemade costume. They spent months saving up toilet paper rolls, but you could also use yellow construction paper stapled together into rolls for last minute planning. This post has super detailed instructions on how to pull together the entire costume.


17. Colonel Sanders
I found this costume idea over at Costume Works and couldn't resist sharing. Plus you'd have an excuse to buy a bucket of fried chicken.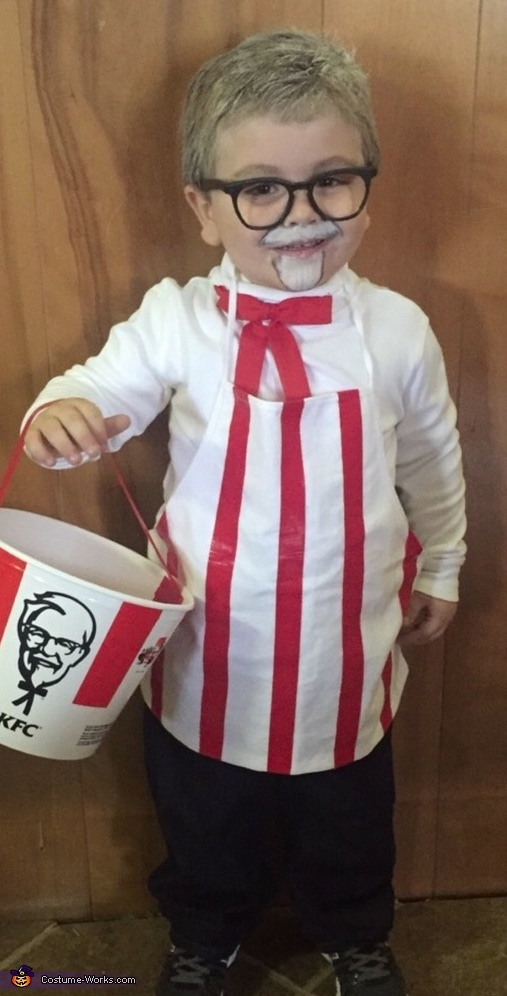 18. Cutest Cupcake
Everyone loves cupcakes! Especially when they're covered in sprinkles and topped with a cherry. Check out the easy tutorial for this homemade costume over at Coolest Homemade Costumes. The cupcake liner idea is really clever!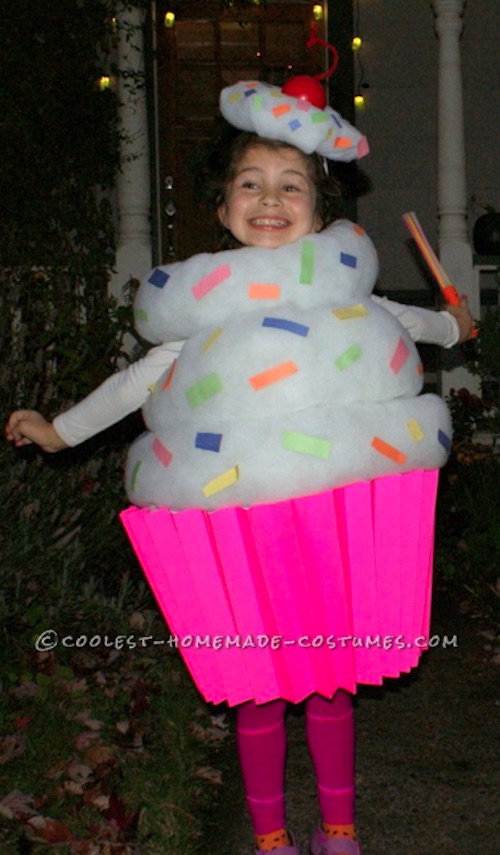 19. Cotton Candy
With a whole lot of pillow fill, a poster board, some glue and paint, you'll have one of the coolest and cutest Halloween costumes on the block! Check out the instructions and more details over at Costume Works.


20. Mickey or Minni Mouse
This Disney classic is always a Halloween hit! Check out the instructions for this easy costume over at The Chirping Moms.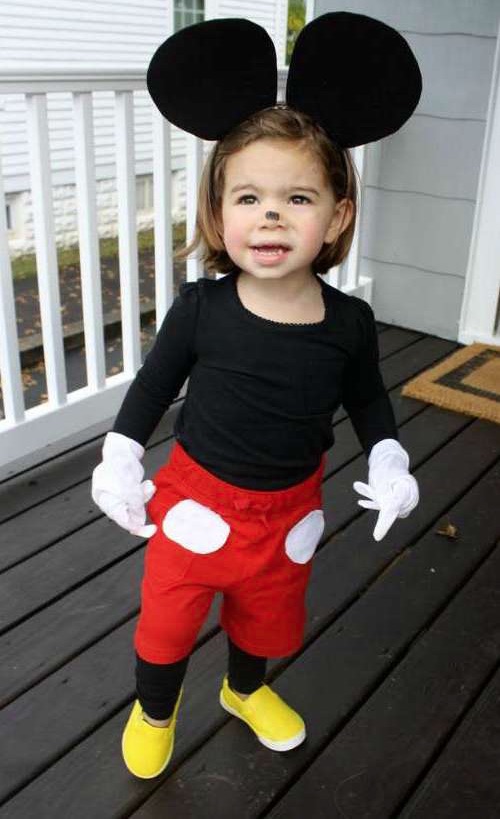 |