Last Updated on June 10, 2020
4. Sprinkle Shaker: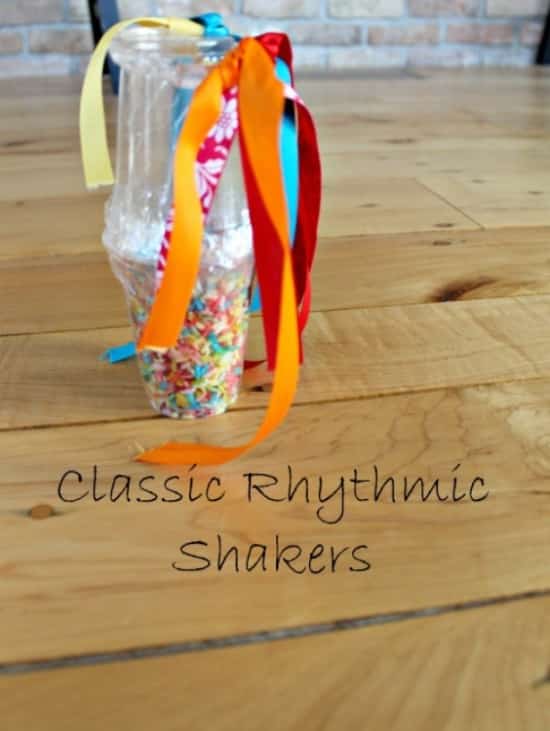 This is a fun and quick craft to put together. I love that they used clear cups so you can see the colorful sprinkles. You can also use themed sprinkles depending on what time of year it is (Halloween, valentines, Christmas etc.) 
5. Rattle Drums: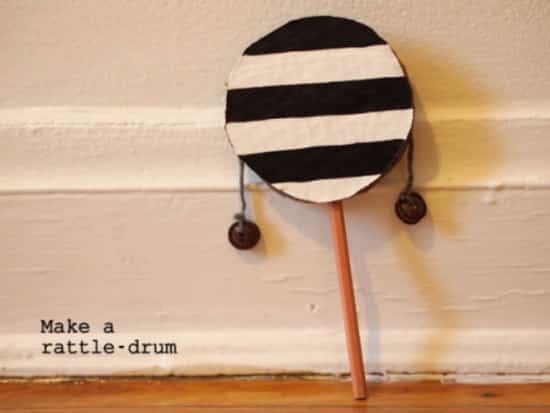 This is a great craft for older children. I love the simplistic choice of black and white.
6. Kazoo: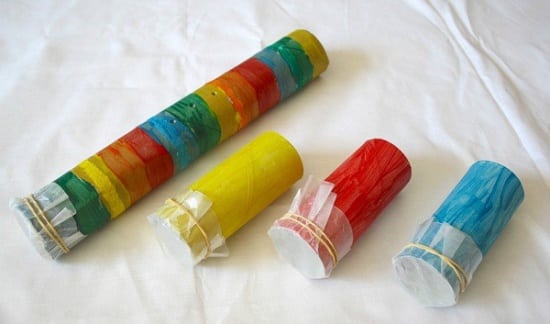 This is a easy and simple craft your kiddos can put together all on their own. Plus it is downright fun!  
View the entire list of DIY Musical Instruments for a Recyclable Jam Session.
---