Last Updated on May 18, 2021
DIY Musical Instruments
Who doesn't love a good jam session? My boys loved creating their own diy musical instruments, then jamming out and exploring the new sounds they could make! Bonus- you can use items straight out of your recycling bin! Win win! This is the perfect activity if you happen to be stuck inside. So, take a look around your house and see what you find, get your creativity and rock on!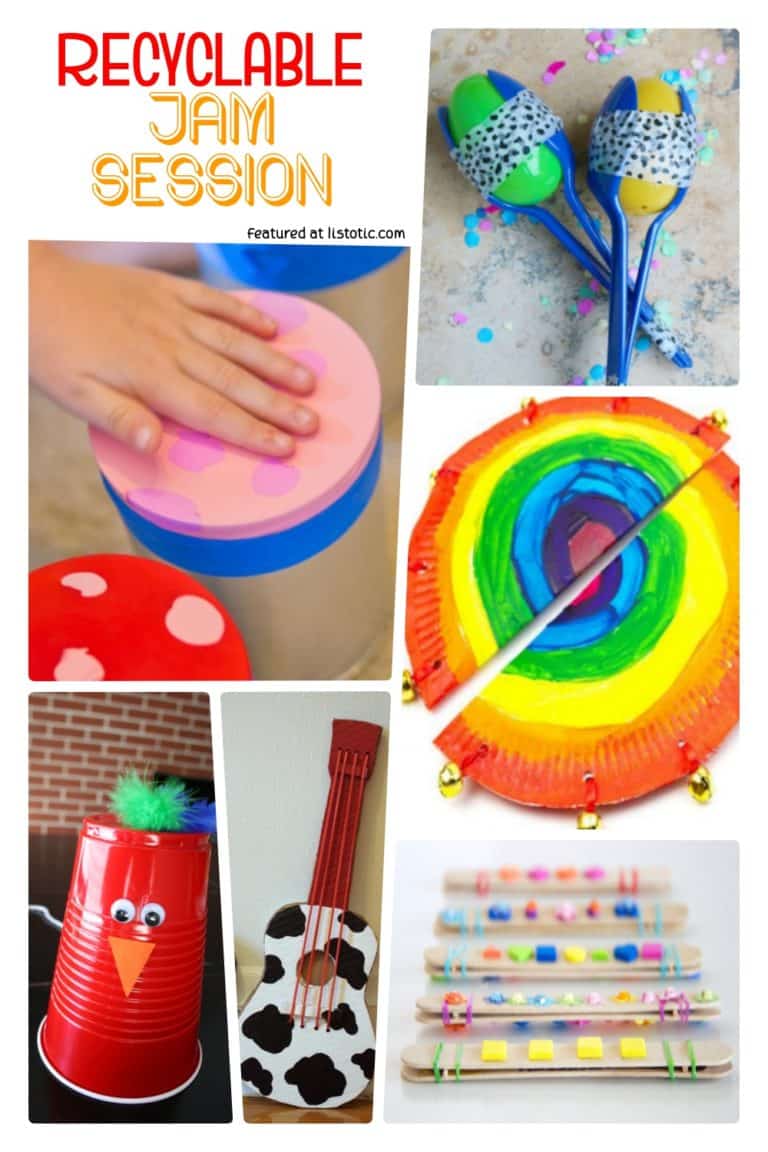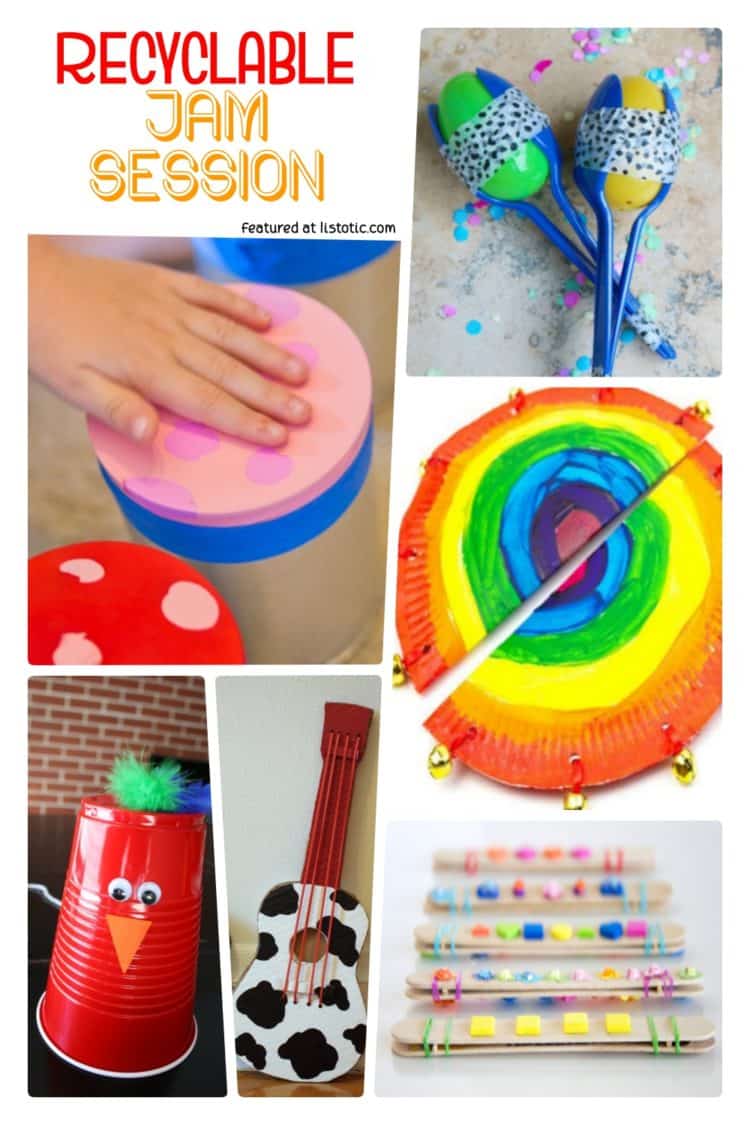 This post may contain affiliate links. Please read our disclaimer policy.
1. Guitar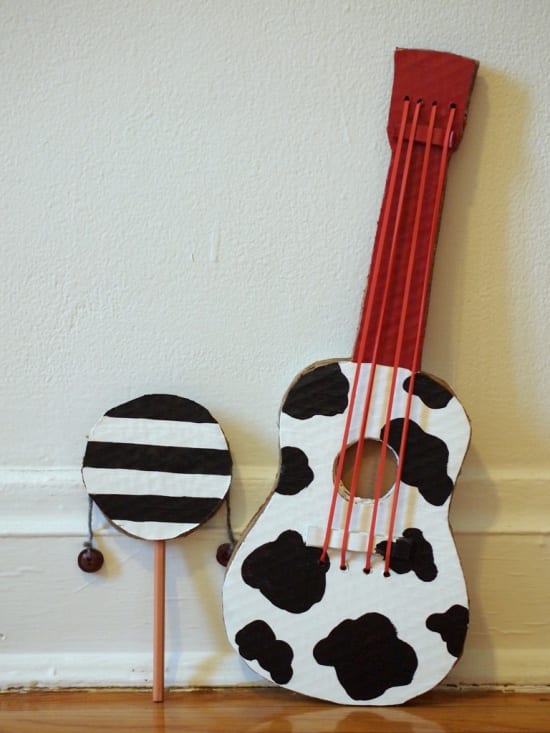 Isn't this the cutest guitar? This fun activity will inspire creativity not only in the creation but the hours they'll spend strumming together songs.
2. Baby Guitar: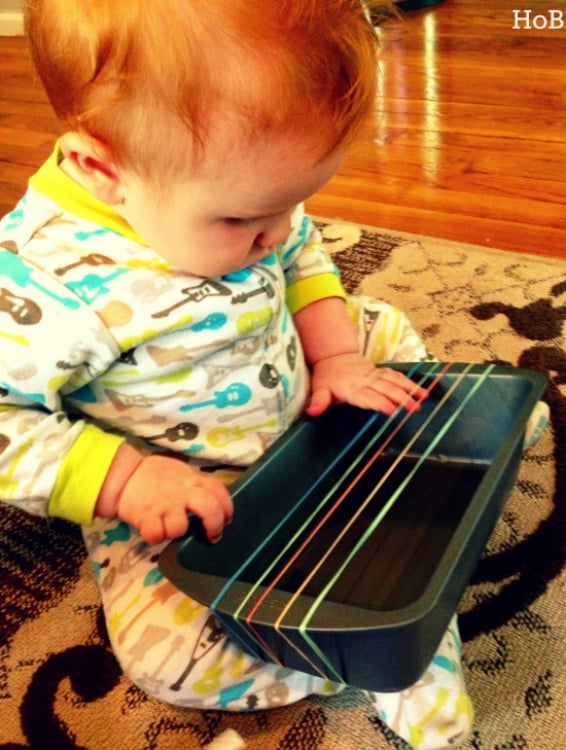 Have a little one that you don't want to leave out of your jam session? More than likely, you'll be able to find these around your home to whip together in no time!
3. Coffee Can Drum: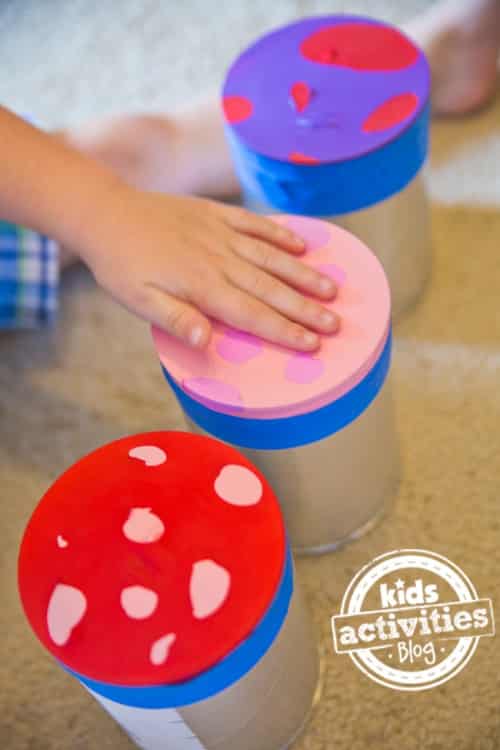 All you need to create this fun instrument is a coffee can, balloon, scissors and some packing tape. Decorations are up to you!
4. Sprinkle Shaker: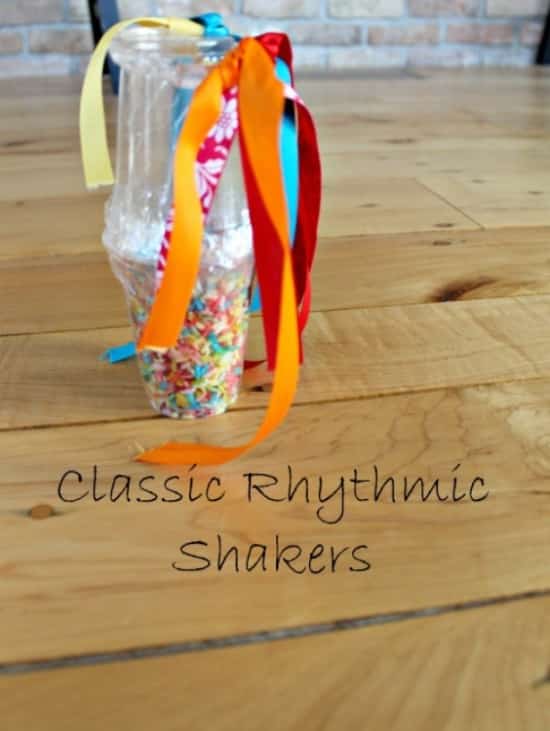 This is a fun and quick craft to put together. I love that they used clear cups so you can see the colorful sprinkles. You can also use themed sprinkles depending on what time of year it is (Halloween, valentines, Christmas etc.) 
5. Rattle Drums: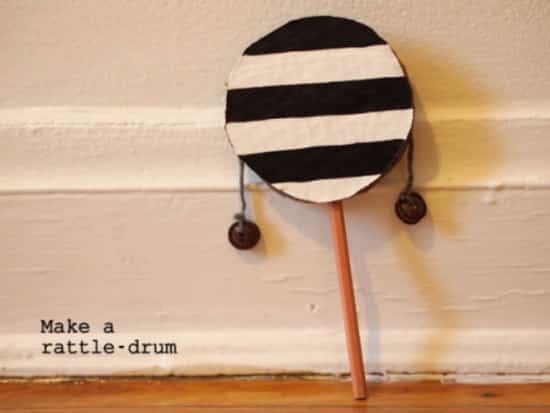 This is a great craft for older children. I love the simplistic choice of black and white.
6. Kazoo: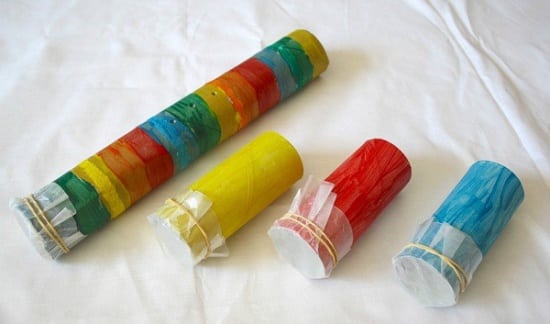 This is a easy and simple craft your kiddos can put together all on their own. Plus it is downright fun!  
7. Egg Maracas: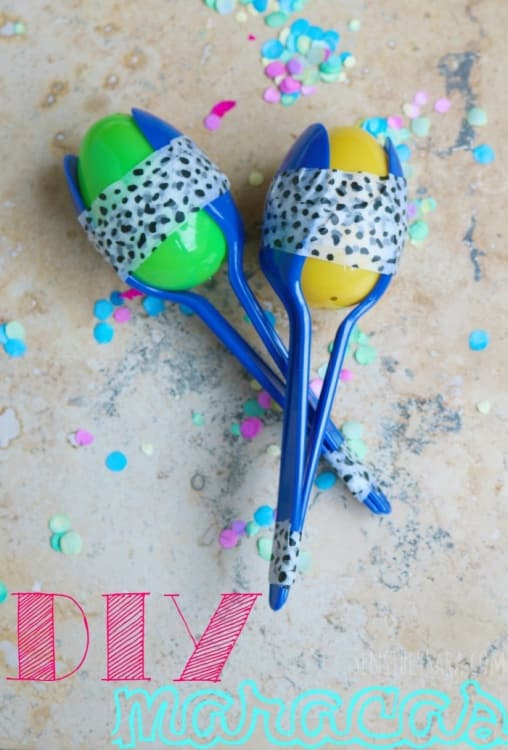 A little bit of washi tape, leftover Easter eggs, spoons and your choice of noodles/rice and you're good to go!
8. Washi Tape Rain Stick: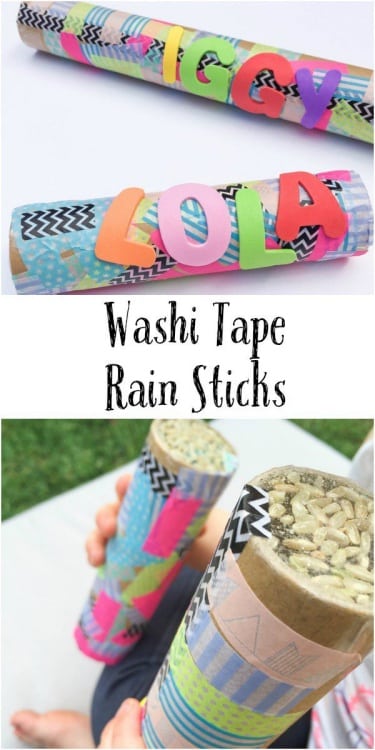 This one is one of my favorites! Add the sound of rain into your DIY Jam session with a homemade rain stick and hopefully you'll inspire a calming effect in your home! You can make this with a cardboard tube, some ribbons, paper and beans or pebbles for the trickling effect of rain sound.
9. Water Xylophone: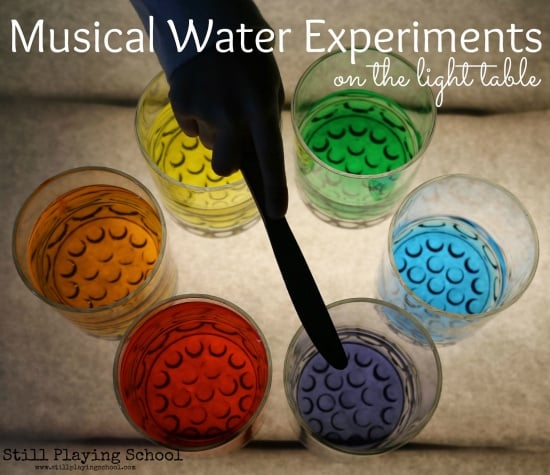 This is a fun and colorful way to create music. Dim the lights are explore the different sounds you can make.  
10. Chicken in a Cup: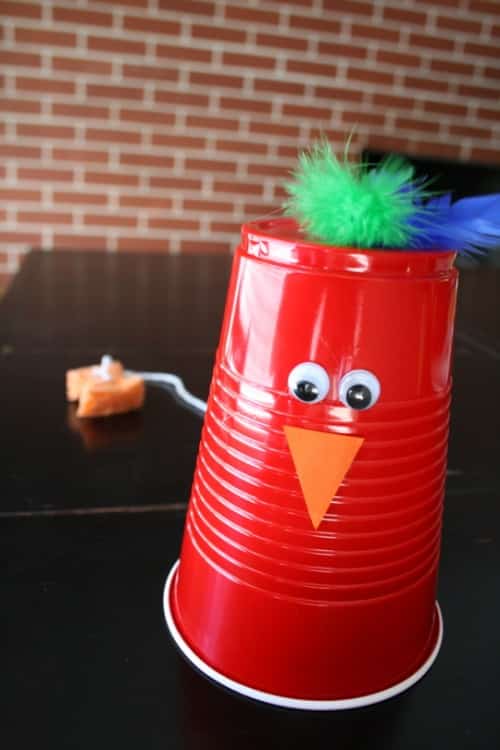 Recently, our church's Sunday School put together this craft and I thought it was adorable!
11. Harmonica: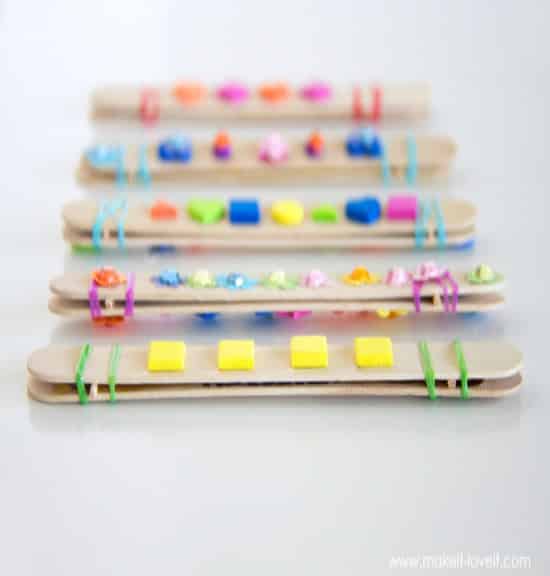 I love Cindy's tutorial! This fun craft only requires a few supplies and the decorating is all up to your child.
12. Tambourine: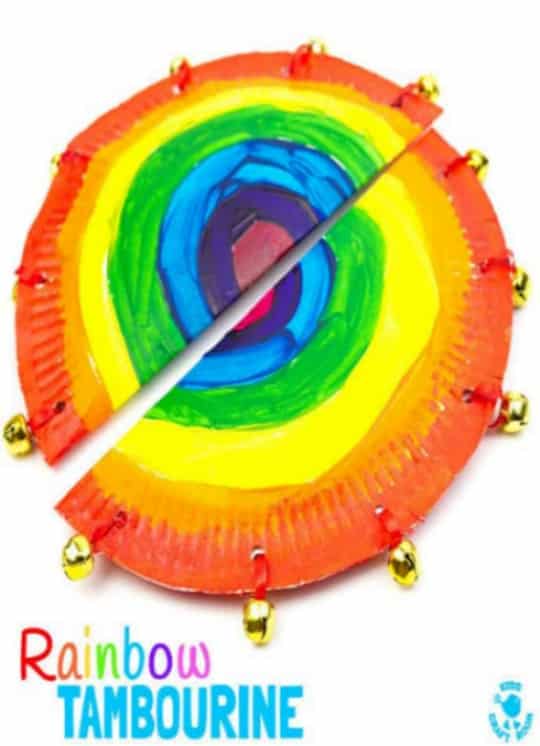 A few supplies is all it takes to create this super fun colorful tambourine. It has all the "bells" and whistles.
13. Fringe Musical Anklets: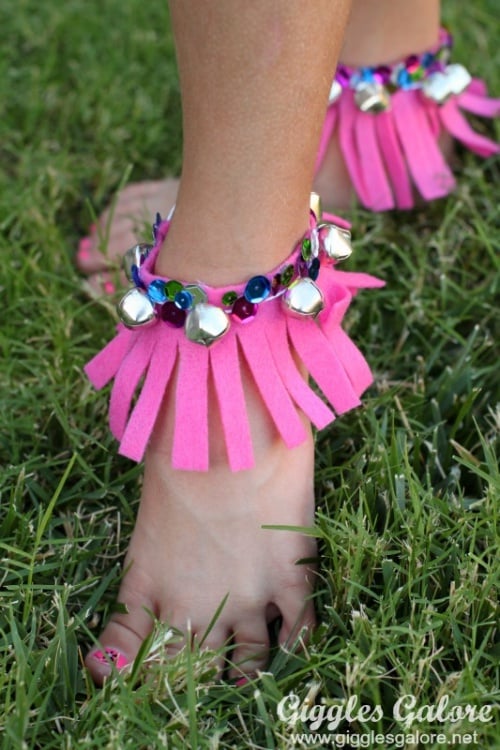 This is a great way to get your groove on while showing off some fun dance moves! This would be a fun craft for a birthday party as well!
14. Shaker & Castanets: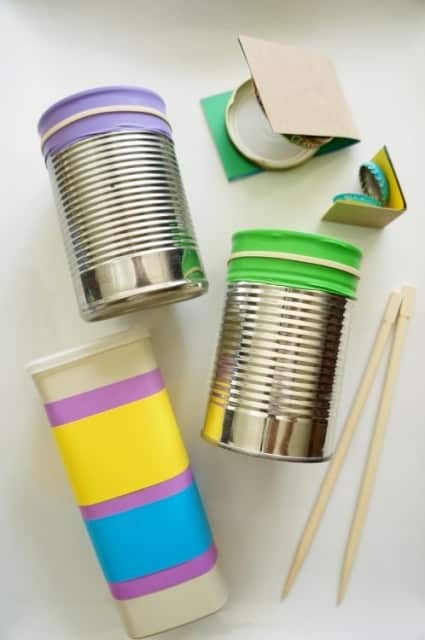 These are great way to repurpose materials around the house! Fun, simple and easy to make! Great for all ages. You could easily personalize your instruments by painting or adding some fun washi tape.  
15. Singing Straw Flute: