Last Updated on June 10, 2020
DIY Musical Instruments
Who doesn't love a good jam session? My boys loved creating their own diy musical instruments, then jamming out and exploring the new sounds they could make! Bonus- you can use items straight out of your recycling bin! Win win! This is the perfect activity if you happen to be stuck inside. So, take a look around your house and see what you find, get your creativity and rock on!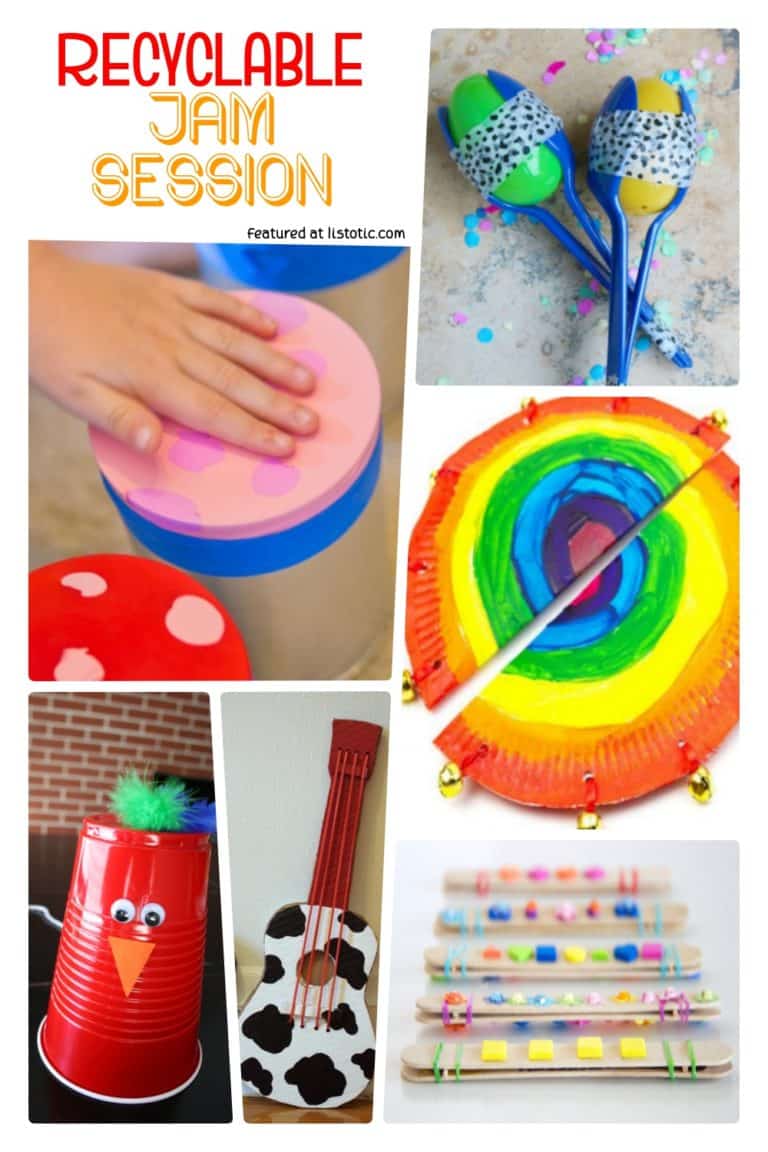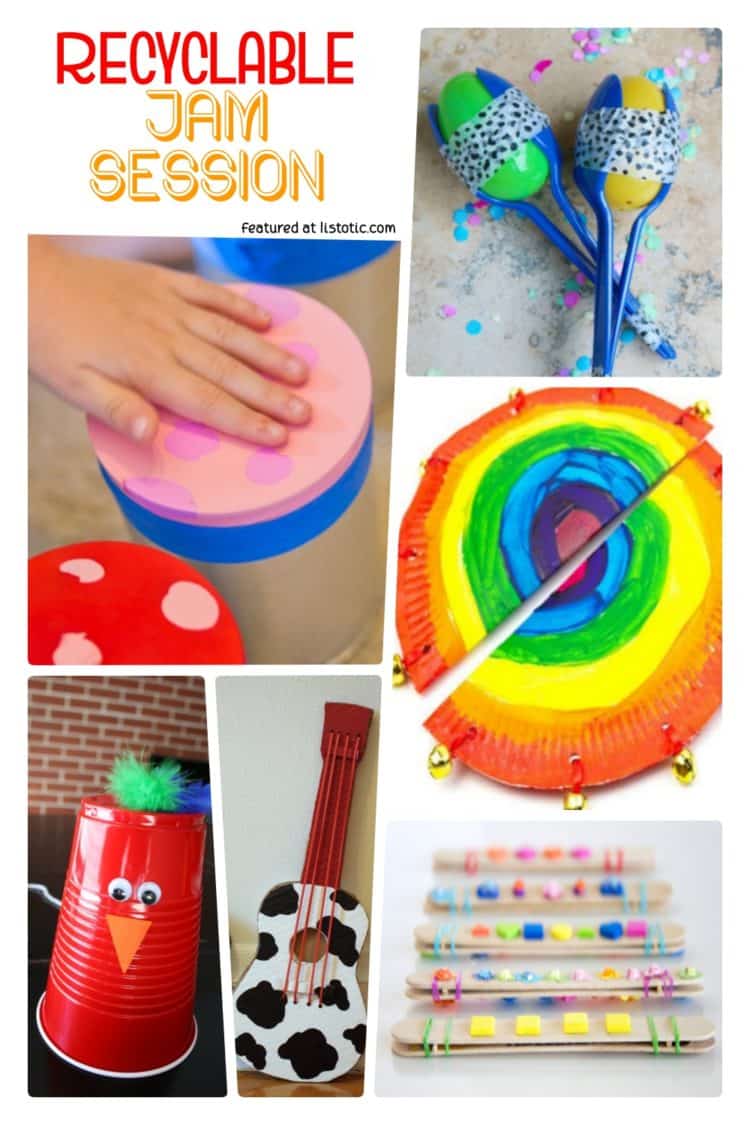 This post may contain affiliate links. Please read our disclaimer policy.
View the entire list of DIY Musical Instruments for a Recyclable Jam Session.
---