Last Updated on December 18, 2020
I've made a late New Year's resolution to start reading more books and spend less time fiddling around on my iPad! I've always been a big reader, but for whatever reason, it's been almost a year since I've actually sat down and gotten lost in a good book. I definitely love a suspenseful thriller, especially when I know that it's going to be made into a movie, like Gone Girl! That was a hard book to put down, so I thought I'd go on a hunt for a few similar books to get me started on my reading resolution.
In my search, I found a lot of spectacular books that I've already read, so I figured I might as well make a list out of them. That's kind of what I do (hehe). I've read all of these books with the exception of two, but fortunately, they are being delivered today! Thank you, Amazon. 😉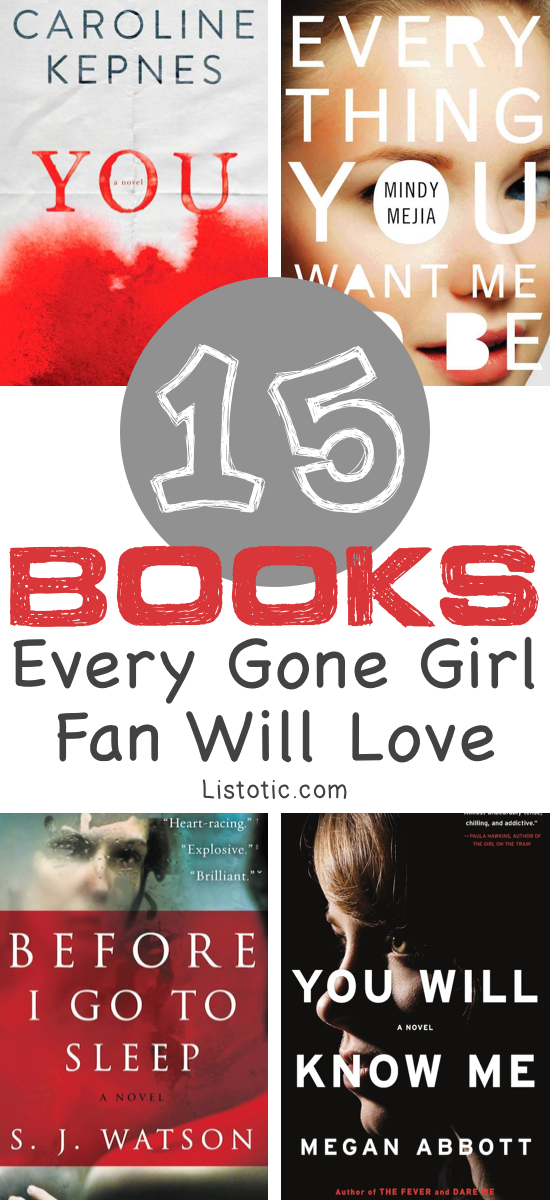 This post contains affiliate links. Please see our Disclaimer Policy.
1. YOU by Caroline Kepnes "When a beautiful, aspiring writer strides into the bookstore where Joe works, he does what anyone would do: he Googles the name on her credit card. There is only one Guinevere Beck in New York City, telling Joe everything he needs to know for a "chance" meeting. As Joe invisibly and obsessively takes control of Beck's life, he orchestrates a series of events to ensure Beck finds herself in his waiting arms. Moving from stalker to boyfriend, Joe transforms himself into Beck's perfect man, all while quietly removing the obstacles that stand in their way—even if it means murder."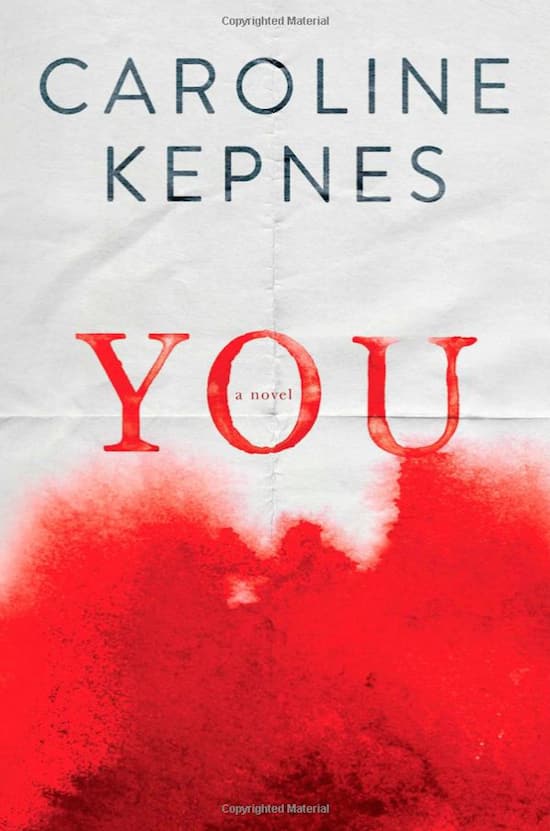 2. Everything You Want Me To Be by Mindy Mejia "No one knows who she really is… Hattie Hoffman has spent her whole life playing many parts: the good student, the good daughter, the good girlfriend. But Hattie wants something more, something bigger, and ultimately something that turns out to be exceedingly dangerous. When she's found brutally stabbed to death, the tragedy rips right through the fabric of her small-town community."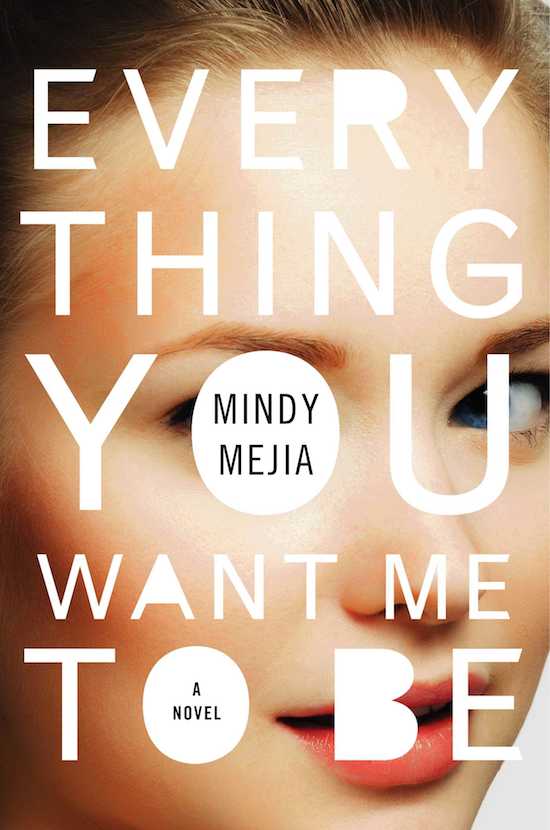 3. The Girl On The Train by Paula Hawkins "The debut psychological thriller that will forever change the way you look at other people's lives. — "Rachel takes the same commuter train every morning and night. Every day she rattles down the track, flashes past a stretch of cozy suburban homes, and stops at the signal that allows her to watch the same couple breakfasting on their deck. And then she sees something shocking. It's only a minute until the train moves on, but it's enough. Now everything's changed."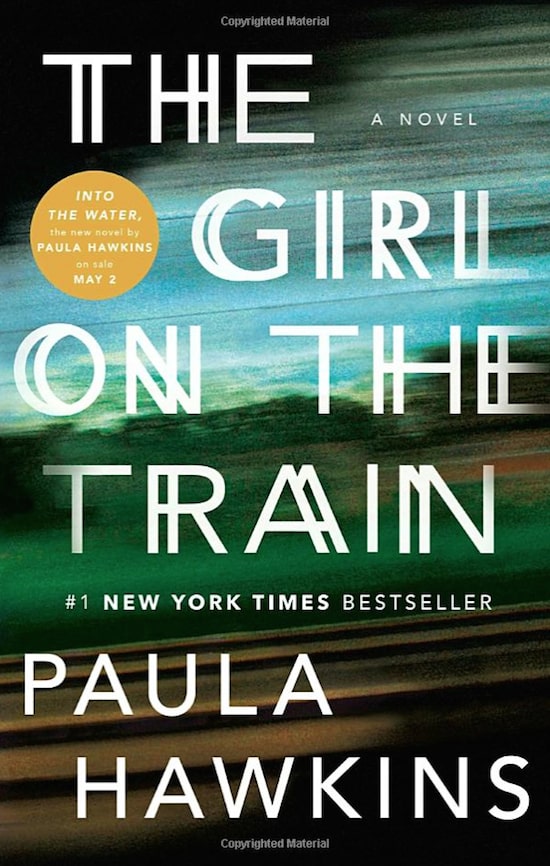 4. You Will Know Me by Megan Abbott "From a writer with "exceptional gifts for making nerves jangle and skin crawl", this book is a breathless rollercoaster of a novel about the desperate limits of parental sacrifice, furtive desire, and the staggering force of ambition. — "How far will you go to achieve a dream? That's the question a celebrated coach poses to Katie and Eric Knox after he sees their daughter Devon, a gymnastics prodigy and Olympic hopeful, compete. For the Knoxes there are no limits–until a violent death rocks their close-knit gymnastics community and everything they have worked so hard for is suddenly at risk."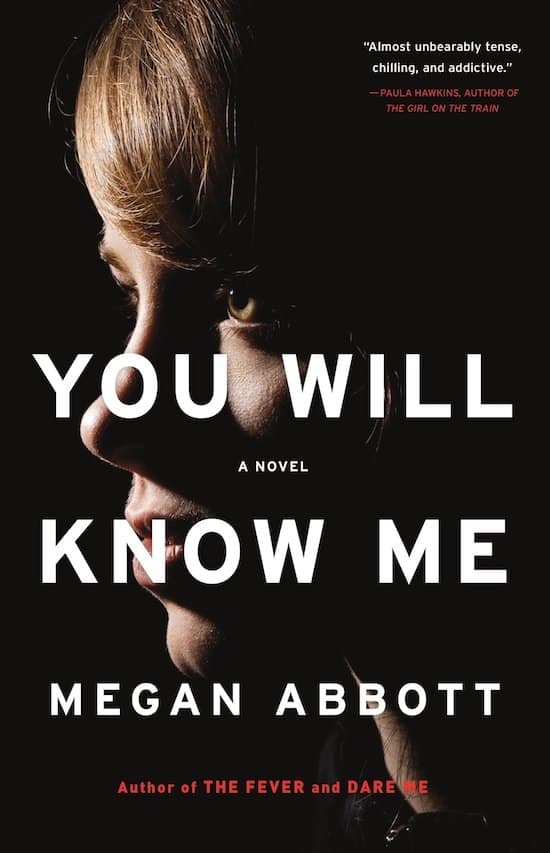 5. Before I Go To Sleep by S.J. Watson "S. J. Watson makes his powerful debut with this compelling, fast-paced psychological thriller in which an amnesiac who, following a mysterious accident, cannot remember her past or form new memories, desperately tries to uncover the truth about who she is—and who she can trust."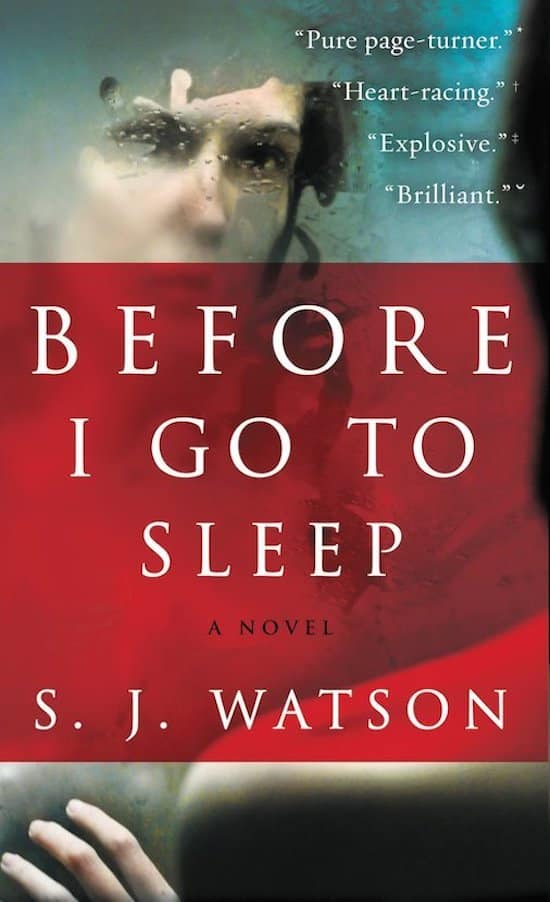 6. The Magpies by Mark Edwards "When Jamie and Kirsty move into their first home together, they are full of optimism. The future is bright. But then strange things start to happen. Dead rats are left on their doorstep. They hear disturbing noises, and much worse, in the night. Jamie and Kirsty find themselves targeted by a campaign of terror. As they are driven to the edge of despair, Jamie vows to fight back—but he has no idea what he is really up against . . . The Magpies is a gripping psychological thriller in which the monsters are not vampires or demons but the people who live next door. It is a nightmare that could happen to anyone."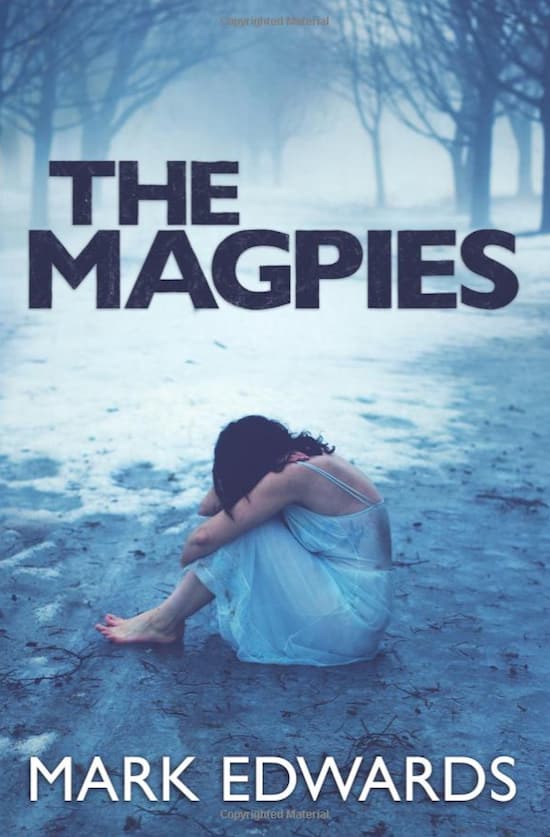 7. The Butterfly Garden by Dot Hutchison "Near an isolated mansion lies a beautiful garden that grows luscious flowers, shady trees…and a collection of precious "butterflies"—young women who have been kidnapped and intricately tattooed to resemble their namesakes. Overseeing it all is the Gardener, a brutal, twisted man obsessed with capturing and preserving his lovely specimens. When the garden is discovered, a survivor is brought in for questioning. FBI agents Victor Hanoverian and Brandon Eddison are tasked with piecing together one of the most stomach-churning cases of their careers."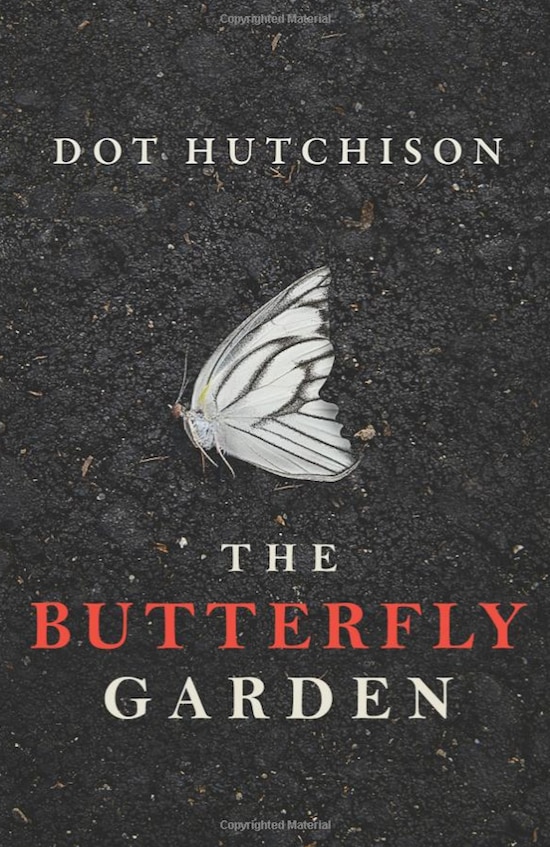 8. The Life We Bury by Allen Eskens "College student Joe Talbert has the modest goal of completing a writing assignment for an English class. His task is to interview a stranger and write a brief biography of the person. With deadlines looming, Joe heads to a nearby nursing home to find a willing subject. There he meets Carl Iverson (a dying convicted murderer and Vietnam veteran), and soon nothing in Joe's life is ever the same."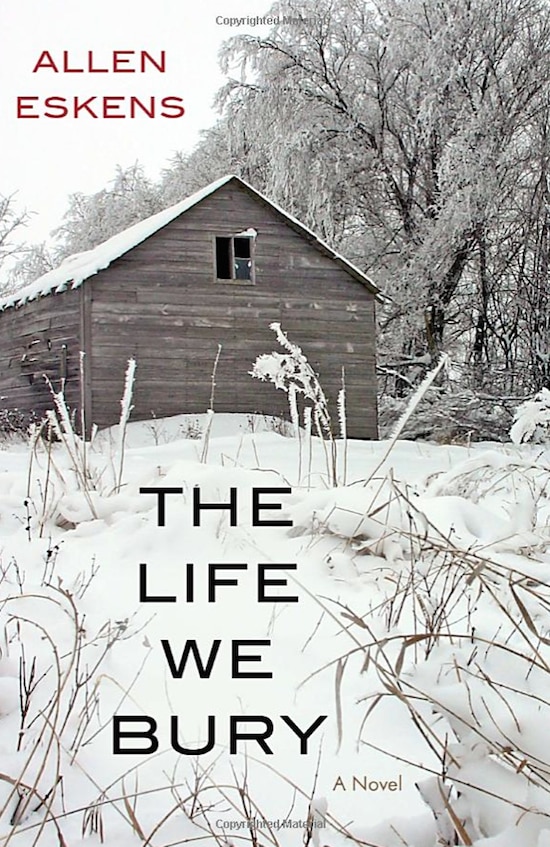 9. The Good Girl by Mary Kubica "One night, Mia Dennett enters a bar to meet her boyfriend. But when he doesn't show, she unwisely leaves with an enigmatic stranger. At first Colin Thatcher seems like a safe one-night stand. But following Colin home will turn out to be the worst mistake of Mia's life."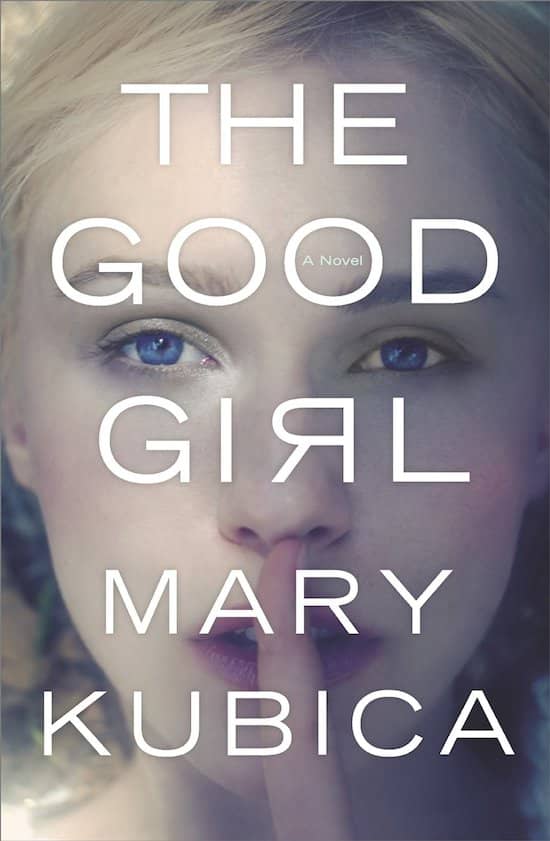 10. The Kind Worth Killing by Peter Swanson "On a night flight, Ted meets the stunning and mysterious Lily. Sharing one too many martinis, the strangers begin to play a game of truth, revealing very intimate details about themselves. Ted talks about his wife who he's sure is cheating on him. But their game turns a little darker when Ted jokes that he could kill her for what she's done. Lily, without missing a beat, says she'd like to help. Back in Boston, Ted and Lily's twisted bond grows stronger as they begin to plot Miranda's demise. Suddenly these co-conspirators are embroiled in a chilling game of cat-and-mouse, one they both cannot survive ."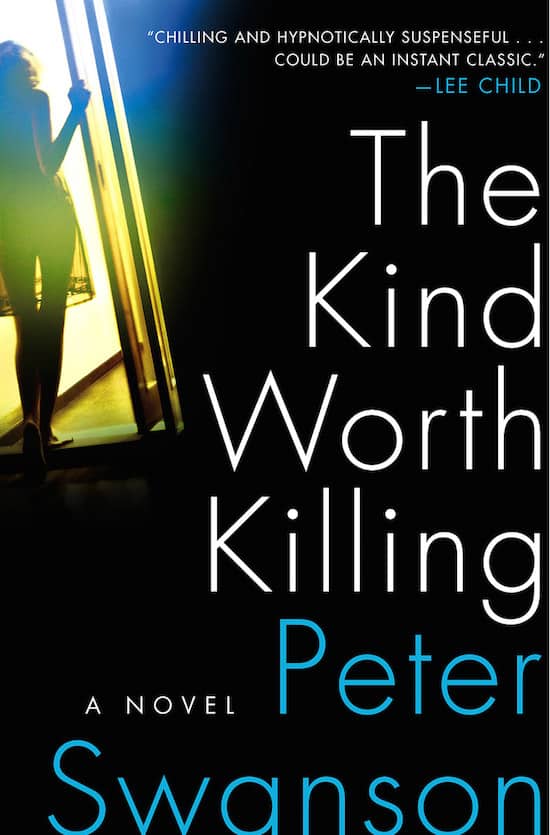 11. Good As Gone by Amy Gentry "Anna's daughter Julie was kidnapped from her own bedroom when she was thirteen years old. For eight years, she has lived with the guilt and the void in her family, hoping against hope that Julie is still alive. And then one night, the doorbell rings. A young woman who appears to be Julie is finally, miraculously, home safe. Anna and the rest of the family are thrilled, but soon Anna begins to see holes in Julie's story. When she is contacted by a former detective turned private eye, she is forced to wonder if this young woman is even her daughter at all. And if she isn't Julie, what is it that she wants?"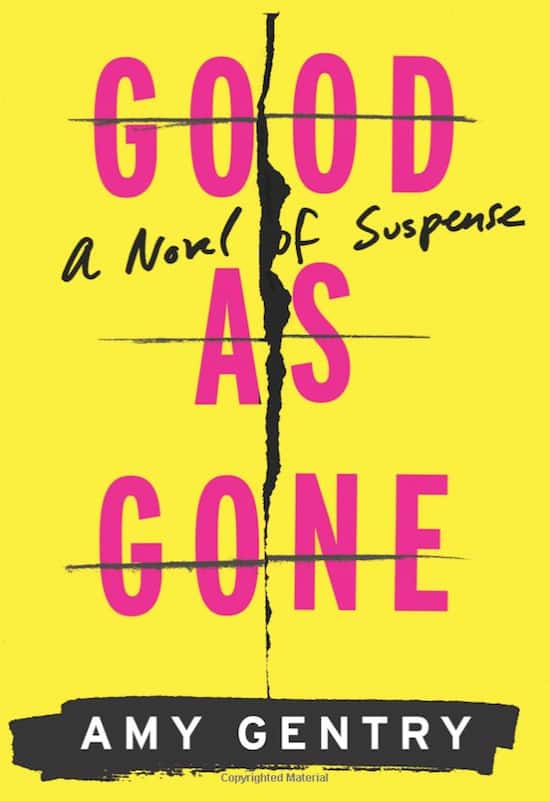 12. Follow You Home by Mark Edwards "It was supposed to be the trip of a lifetime, a final adventure before settling down. But after a perfect start, an encounter with a young couple on a night train forces Daniel and Laura to cut their dream trip short and flee home. Back in London, Daniel and Laura vow never to talk about what happened that night. But as they try to fit into their old lives again, they realise they are in terrible danger—and that their nightmare is just beginning…"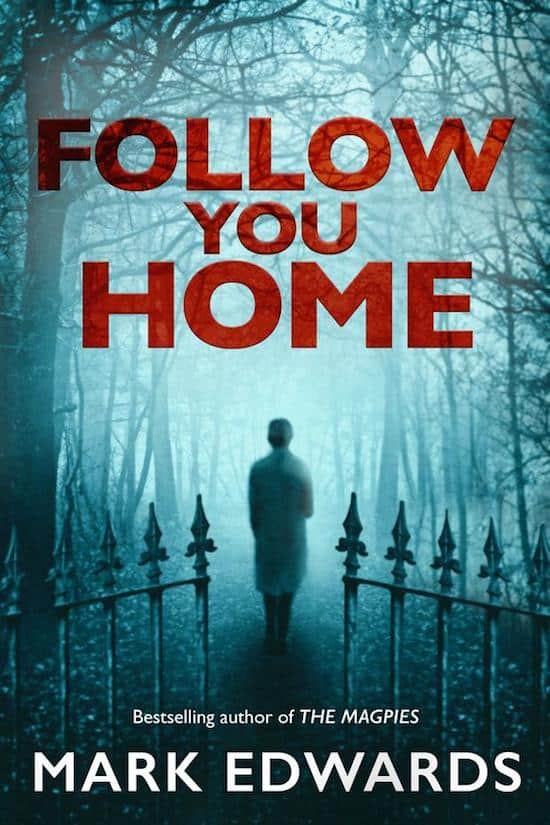 13. The Girl Before by JP Delaney "Please make a list of every possession you consider essential to your life. The request seems odd, even intrusive—and for the two women who answer, the consequences are devastating. The Girl Before is a cat-and-mouse game that toys with our expectations and twists our sympathies. At times almost unbearably suspenseful, it keeps us guessing from the first page to the very last."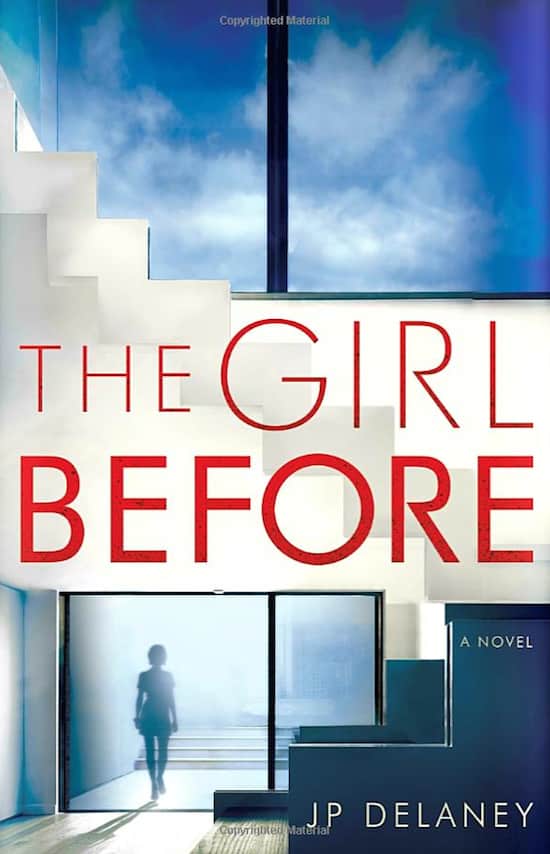 14. My Sister's Grave by Robert Dugoni "Tracy Crosswhite has spent twenty years questioning the facts surrounding her sister Sarah's disappearance and the murder trial that followed. She doesn't believe that the convicted rapist condemned for Sarah's murder is the guilty party. When Sarah's remains are finally discovered near their hometown, Tracy is determined to get the answers she's been seeking. As she searches for the real killer, she unearths dark, long-kept secrets that will forever change her relationship to her past—and open the door to deadly danger."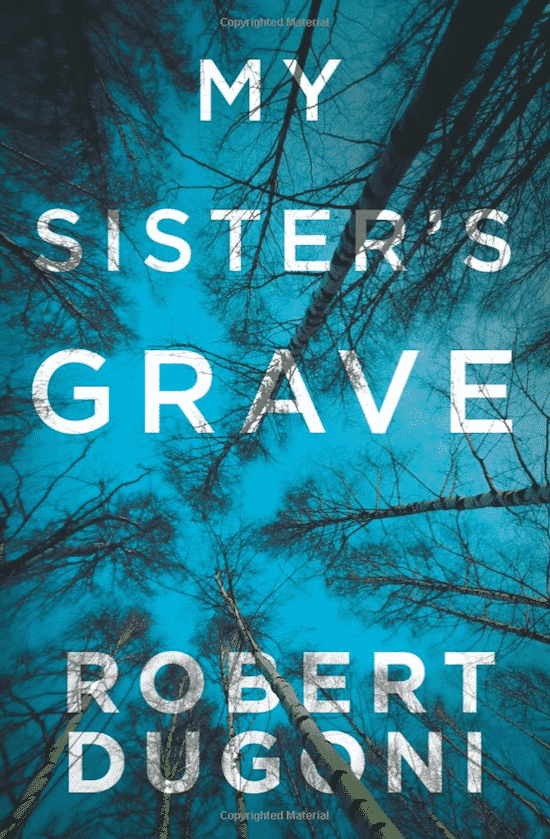 15. Because She Loves Me by Mark Edwards "A gripping tale of jealousy, obsession and murder…. When Andrew Sumner meets beautiful, edgy Charlie, he is certain his run of bad luck has finally come to an end. But as the two of them embark on an intense affair, Andrew wonders if his grasp on reality is slipping. Items go missing in his apartment. Somebody appears to be following him. And as misfortune and tragedy strike his friends and loved ones, Andrew is forced to confront the frightening truth… Is Charlie really the girl of his dreams – or the woman of his nightmares?"