Last Updated on December 26, 2020
This post may contain affiliate links. Please see our Disclaimer Policy.
6. Chair Workout
Time to hit the dining room! Simply grab a chair for this exciting and challenging workout. After a little research, I found the best chair workout here over at Cosmopolitan with a ton of GIFs (short video clips) that make the routines really easy to follow and understand. Give the page a few extra seconds to come up because the video clips take a little longer to load, but they're worth it. My butt was burning after this one!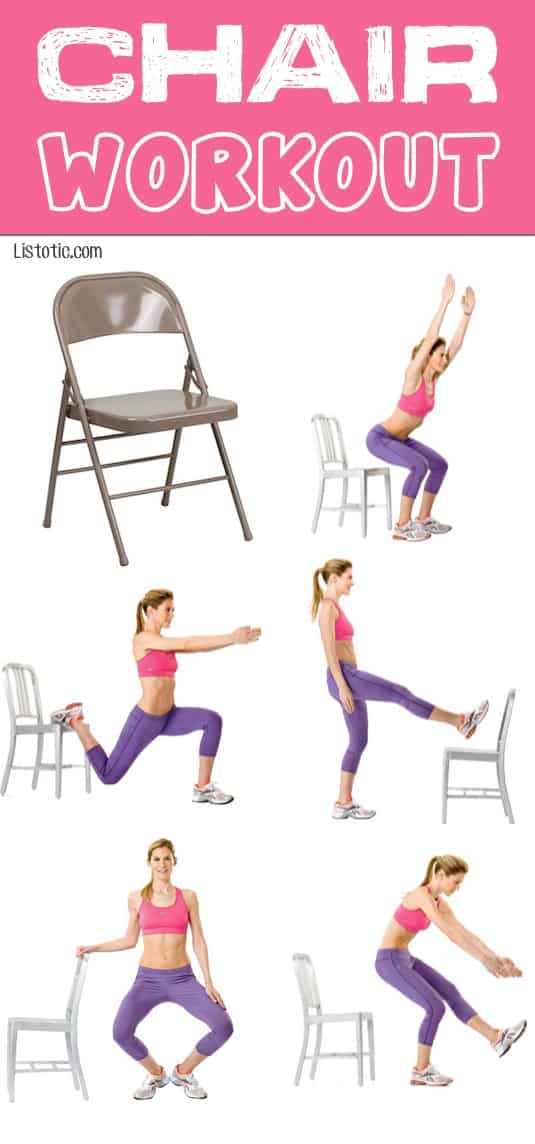 7. Fitness Dice
Who likes to gamble? Me! I love rolling dice. Take your workout routine up a notch by turning it into a game, or even a competition with your spouse, friends, or even kids. Fitness Dice come in 5 different colors that target a different area of your body, so you can ensure a full body workout when you're done. This would be a great addition to your normal weekly exercise routine– spend more time with family or friends, and also burn a few extra calories!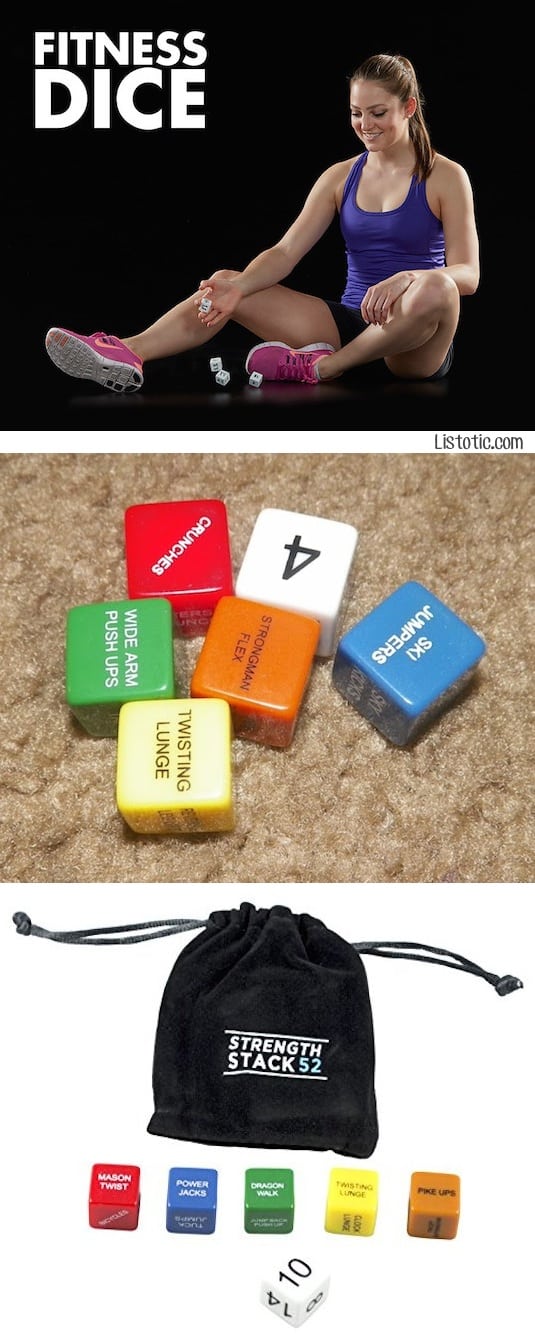 View the entire list of Fun & Creative Workout Ideas.
---