Last Updated on December 26, 2020
This post may contain affiliate links. Please see our Disclaimer Policy.
1. The Wall Workout
What I love most about this workout is that there is no gym or equipment needed. It also works several muscle groups in a single move– challenging but fun! You can also make it more or less challenging by how far up or down you position your feet and arms. Go watch the short video over at SELF for the full details!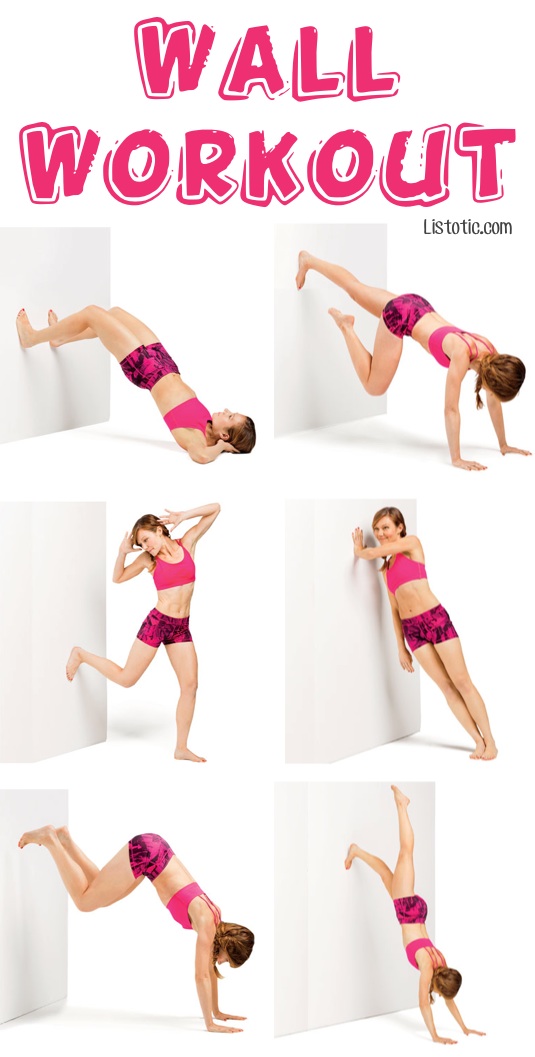 2. Couples Workout
I've always thought of my workout as "me time" (and it is!), but how fun would it be to challenge yourself with your partner every once in a while?! Not only is this great bonding time that invokes trust and communication, but you and your partner would certainly challenge and motivate each other to push yourself further. Go check out all of the couples workout ideas over at Fabletics.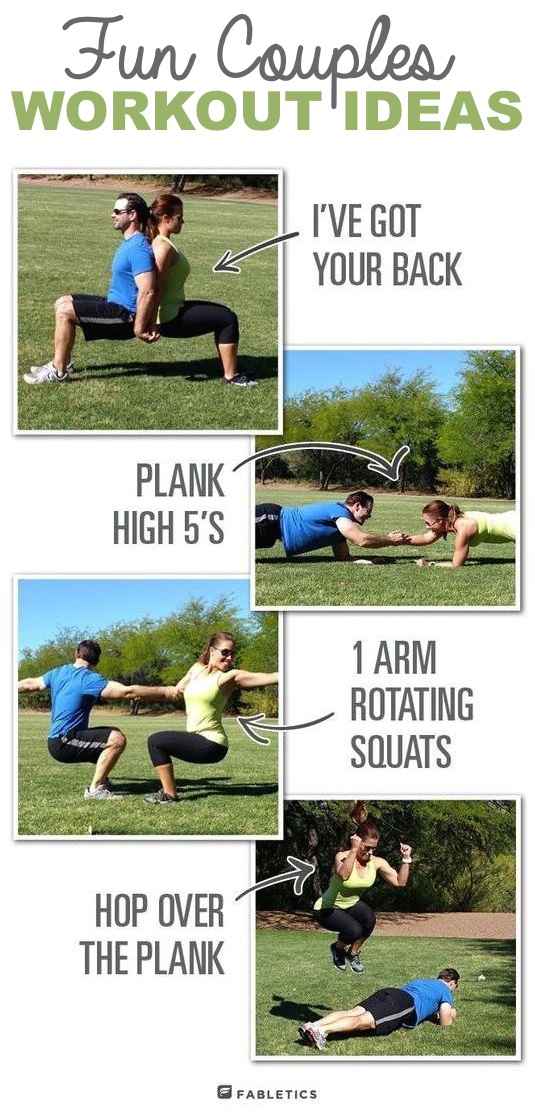 3. Fitness With A Friend
This workout is obviously very similar to "the couples workout", but is more suitable for a friend or gym buddy. I also really like this idea for kids! You don't have to have a large ball either– any lightweight object would do. Hop on over to The Almond Eater for the full list of ideas and instructions.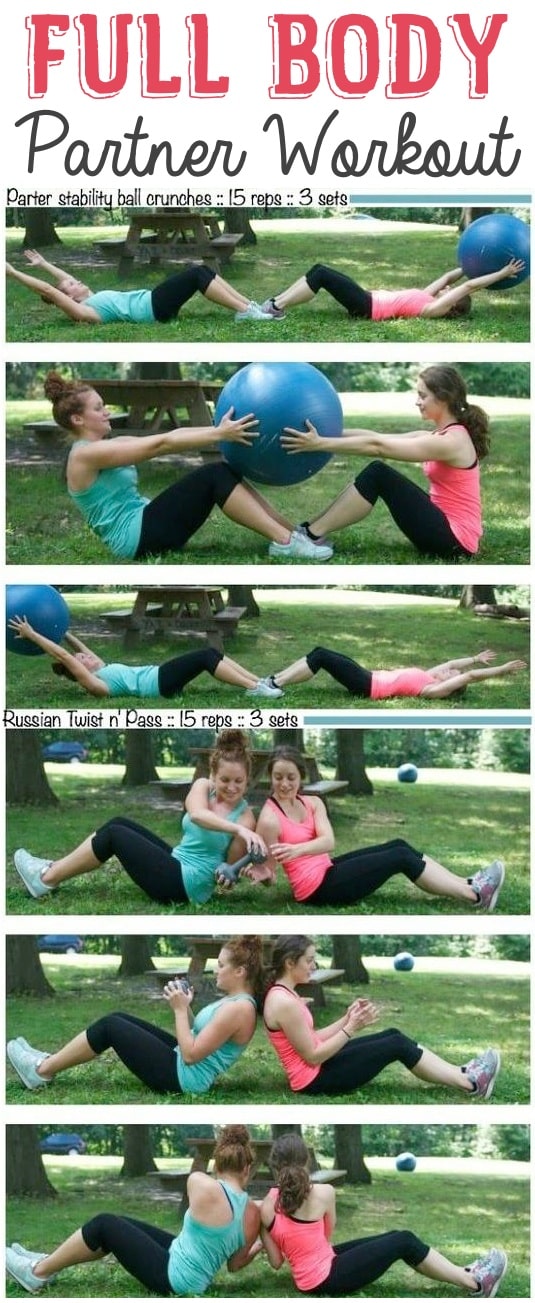 View the entire list of Fun & Creative Workout Ideas.
---