Last Updated on December 26, 2020
This post may contain affiliate links. Please see our Disclaimer Policy.
5. Exercise Cards
If you're anything like me, you sometimes get bored with your exercise routine but don't know what to do to challenge yourself, so you tend to stick to the same old thing day after day. If you need the inspiration to try new and exciting workouts that will work muscles in your body you never knew you had, try these Exercise Cards! They come with clear illustrations and written instructions. P.S. You can purchase them specifically for men or women, but if you're a woman that likes a challenge and are already pretty fit, I'd purchase the cards for men (or both).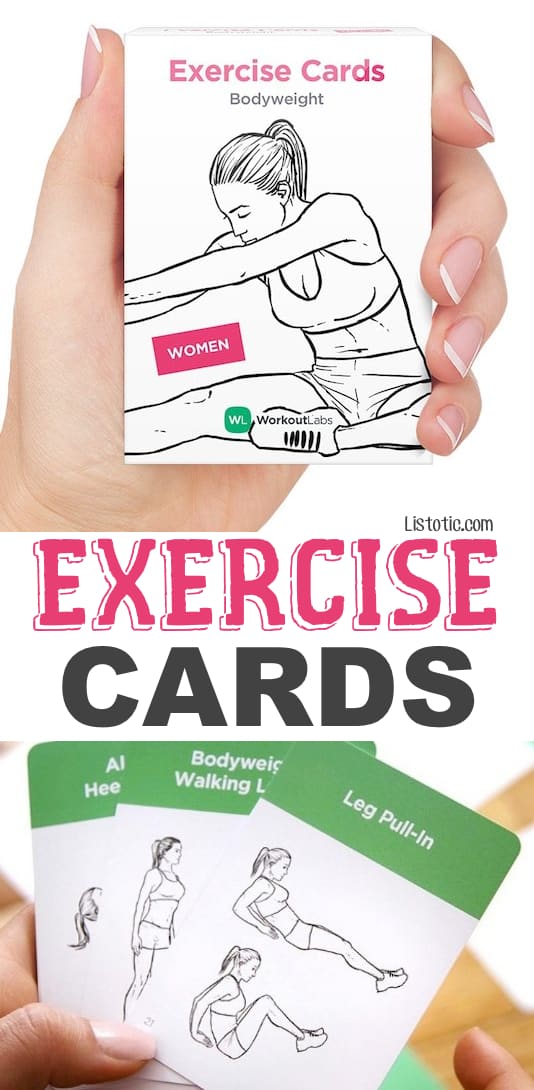 6. Chair Workout
Time to hit the dining room! Simply grab a chair for this exciting and challenging workout. After a little research, I found the best chair workout here over at Cosmopolitan with a ton of GIFs (short video clips) that make the routines really easy to follow and understand. Give the page a few extra seconds to come up because the video clips take a little longer to load, but they're worth it. My butt was burning after this one!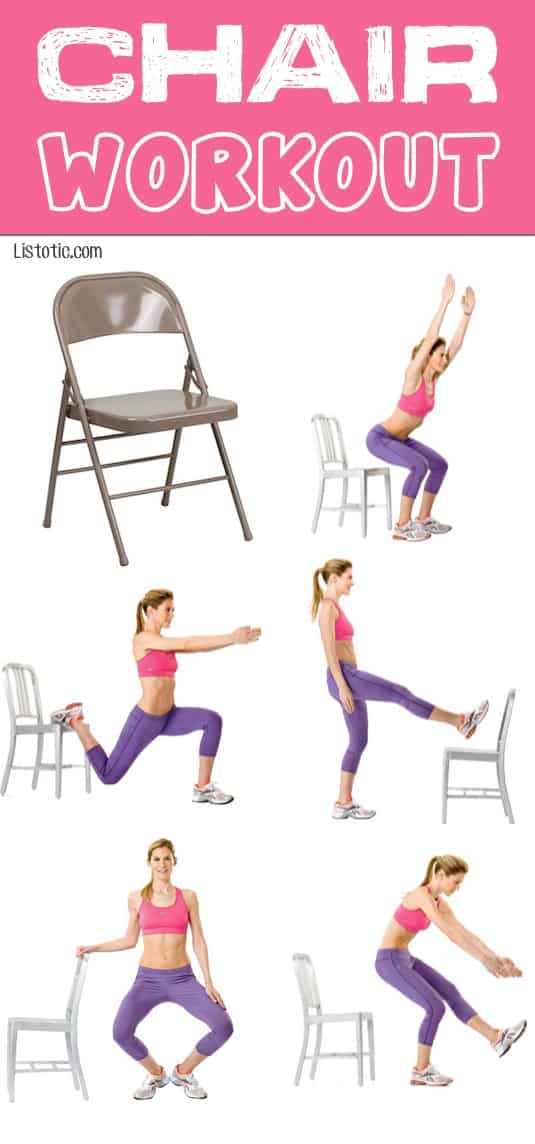 7. Fitness Dice
Who likes to gamble? Me! I love rolling dice. Take your workout routine up a notch by turning it into a game, or even a competition with your spouse, friends, or even kids. Fitness Dice come in 5 different colors that target a different area of your body, so you can ensure a full body workout when you're done. This would be a great addition to your normal weekly exercise routine– spend more time with family or friends, and also burn a few extra calories!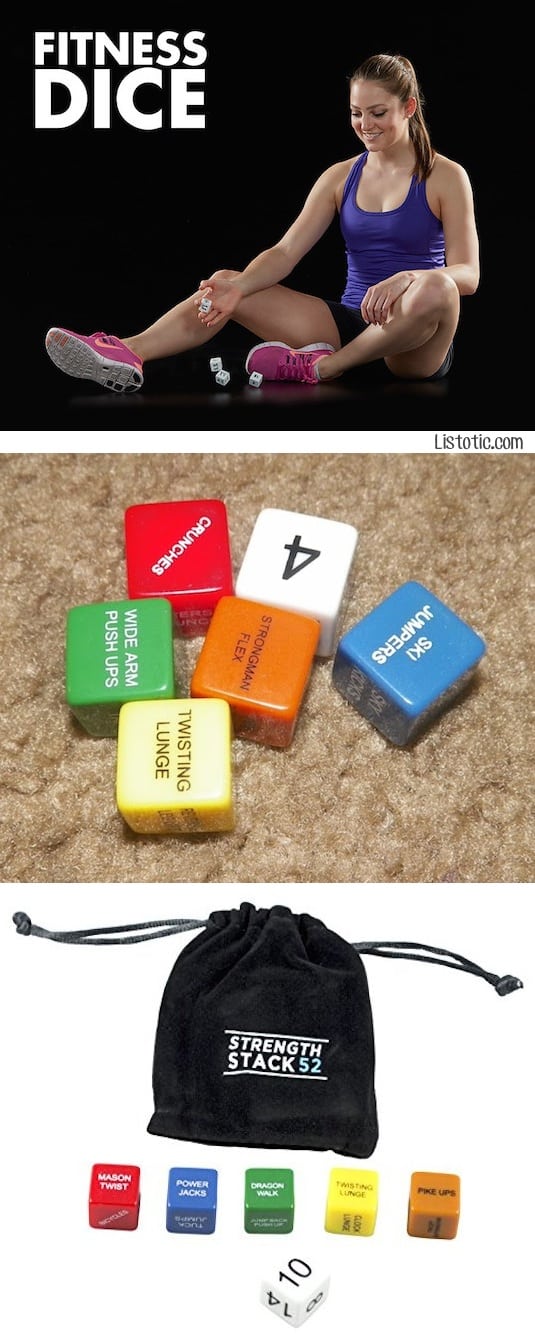 View the entire list of Fun & Creative Workout Ideas.
---