Last Updated on May 28, 2020
Like most of you, I love a good storage invention (or clever solution) that makes my life easier. This might be the reason I'm so addicted to Pinterest! Tips and tricks are like my calling in life. When I'm organized, I just feel like a million bucks!
I'm on a mission this spring to get my home as efficient and organized as possible, and this is what started my hunt for new storage inventions and ideas. A lot of my shopping is done on Amazon because I love the idea of a one-stop-shop– I'm not about to drive around to a dozen different stores to get exactly what I want, so Amazon solves this problem for me.
I gathered up a few of my favorite storage solutions while I was doing my shopping, and put them all in one convenient round-up! I am simply amazed at how innovative people can be, and I'm so grateful that I live in a country that allows us to make these things a possibility.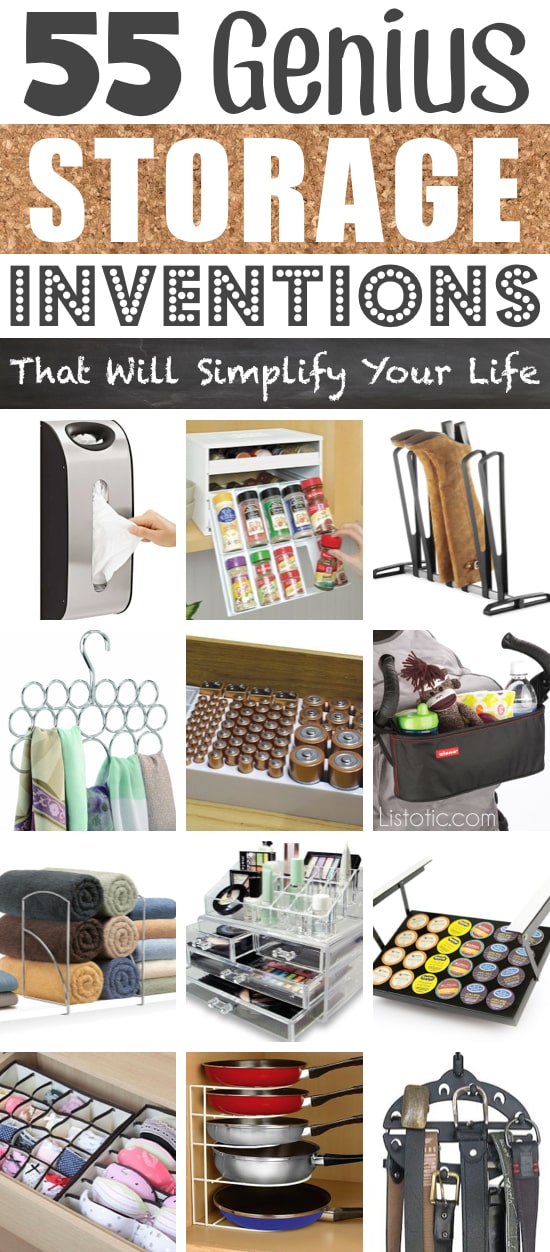 This post contains affiliate links. Please see our Disclaimer Policy.
View the entire list of Genius Storage Inventions That Will Simplify Your Life.
---