Last Updated on May 28, 2020
This post contains affiliate links. Please see our Disclaimer Policy.
6. Dinner Plate Cradles
Instead of stacking your heavy plates on top of each other, consider investing in a few dinner plate cradles to keep them upright and easy to pull out of the cupboard. These are also nice for drying plates next to the sink.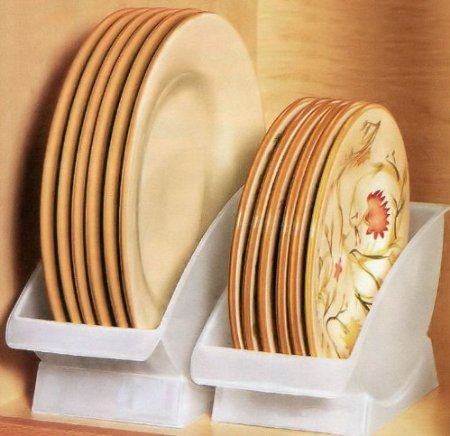 7. DIY Closet Organizers
Hats and scarves! The two awkward things in the closet that are hard to find a space for. Make your own organizing rack with a single sturdy hanger and shower curtain rings. Chances are you've already got a hanger on hand, and the rings only cost $2-3.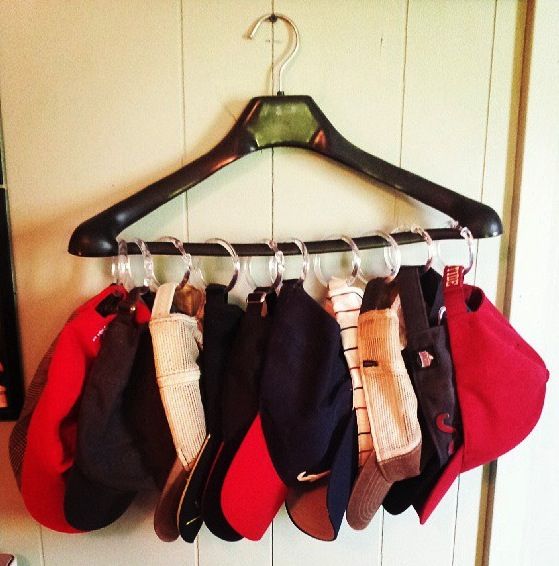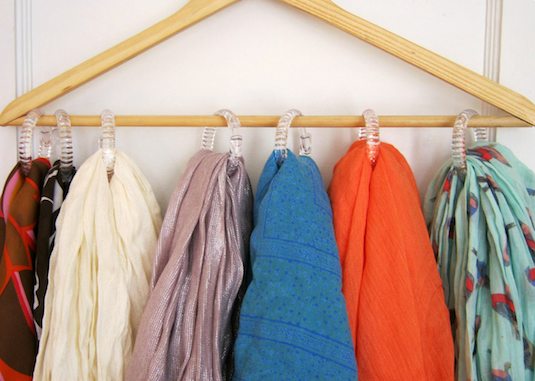 8. Recycled Creamer Bottles
I've been looking at food containers differently lately. I've always just thought of them as trash when I was done using them, but a lot of them can actually be very useful storage containers. The Coffee-Mate Creamer bottles are particularly nice for storing and keeping pantry items fresh. The small opening at the top is just the right size for dispersing small snacks, sugar, chocolate chips, nuts, etc. You can also use them as a water bottle!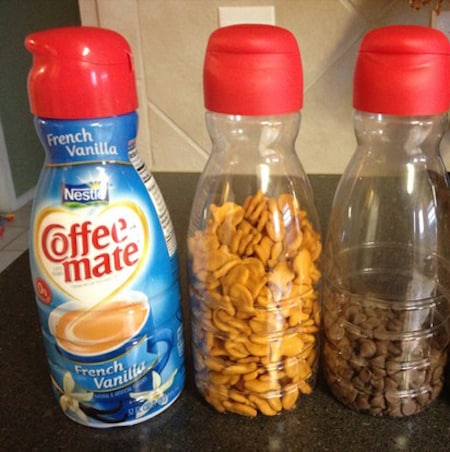 View the entire list of Brilliant Storage Ideas.
---