Last Updated on May 28, 2020
This post contains affiliate links. Please see our Disclaimer Policy.
29. DIY Heel Wall Mount
Closet getting tight? If you've got a collection of high heels, this might work for you! Crown moulding angled just right against a piece of base molding will hold your heels up and out of the way. They're easy to access and actually look quite nice displayed like this.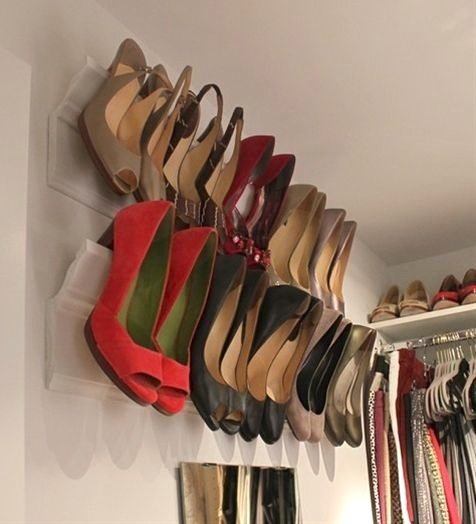 30. Laundry Basket Shelf
Use a shelving unit (you can get them from IKEA for cheap) to stack and store your assortment of laundry baskets. It doesn't use up any extra room as you're just taking advantage of unused vertical space. I'm just a little worried about that neon pink sock in the lights basket.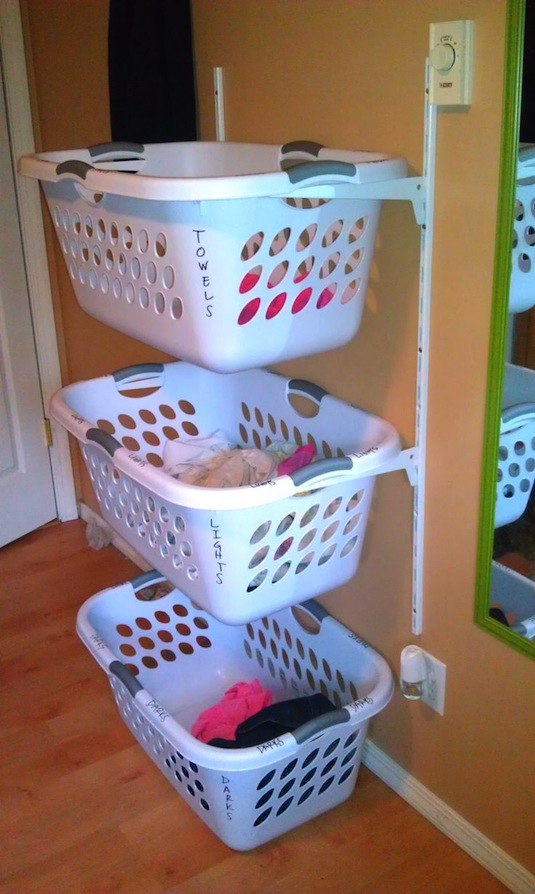 31. Hidden Toothbrush Storage
I, for one, do NOT like my toothbrush being out in the open, especially in a small or shared bathroom. It just doesn't seem sanitary, not to mention very pretty sitting on the counter. If you have a medicine cabinet, here is a unique solution to keep them inside without falling out every time the door opens.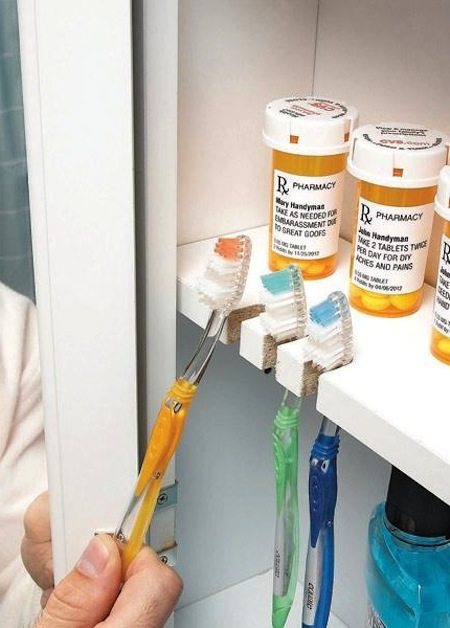 View the entire list of Brilliant Storage Ideas.
---