Have you found yourself joining the growing trend of beginner plant moms, but feeling like you have no idea what you're doing? You're not alone. With more people bringing greenery into their homes, it's easy to get overwhelmed with all the information out there. That's why we've put together five easy tips to help you become a successful beginner plant mom. From choosing the right plants to troubleshooting common issues, we'll guide you through the process of creating the perfect environment for your plant collection. So grab your watering can and let's get started!

Choosing the Right Plants
Now that you've decided to become a plant mom, it's time to choose the right plants for your home. Before heading to the nursery, take some time to research the best plants for your living conditions. Start by considering your environment's lighting, temperature, and humidity levels.
If you have a lot of natural light, consider plants like succulents, cacti, or snake plants. These low-maintenance plants thrive in bright, direct sunlight. If your home has lower light levels, opt for plants like pothos, philodendrons, or spider plants that can tolerate shade.
Additionally, consider the size of your space. If you have limited space, choose plants that are compact and don't take up too much room. On the other hand, if you have more significant areas in your home, consider larger plants like fiddle leaf figs or bird of paradise.
One important thing to note is that some plants are toxic to pets. If you have furry friends, be sure to research pet-friendly plant options like spider plants, Boston ferns, or parlor palms.
Personally, I have and love a Zamioculcas-ZZ plant, a Snake plant, a Money plant, or a Golden Pothos plant. These are all great plants for beginners.
By choosing the right plants for your environment and lifestyle, you'll set yourself up for success as a beginner plant mom.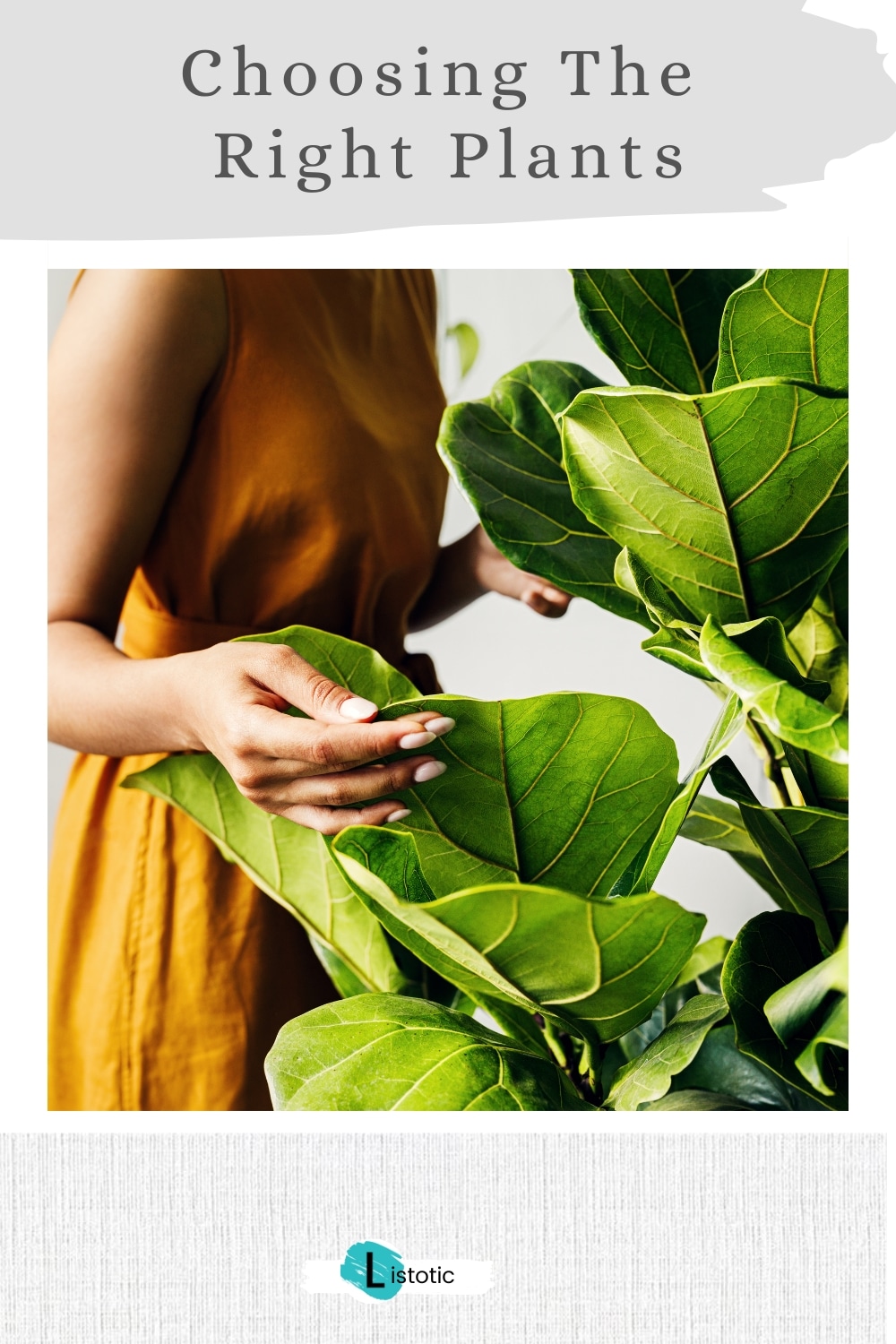 Understanding Watering and Fertilizing
Another crucial aspect of plant care is understanding watering and fertilizing. Before you start watering your plants, it's important to research how often each specific plant needs to be watered. Overwatering can lead to root rot, while underwatering can cause dehydration and wilting.
In addition to watering, fertilizing can help keep your plants healthy and thriving. However, it's important to not over-fertilize, as that can harm your plants. Be sure to read the instructions on your fertilizer and follow the recommended dosage.
Understanding the needs of your plants is key to their success, and that includes knowing when and how to water and fertilize. With this knowledge, you can create the perfect environment for your plants to flourish.
Personally, I use an app called Planta. Planta develops an individual care schedule and reminders for your plants, recommendations, step by step guides, identification, helps determine the right amount of light and more. As a newer beginner plant mom, this app has been a plant saver for sure!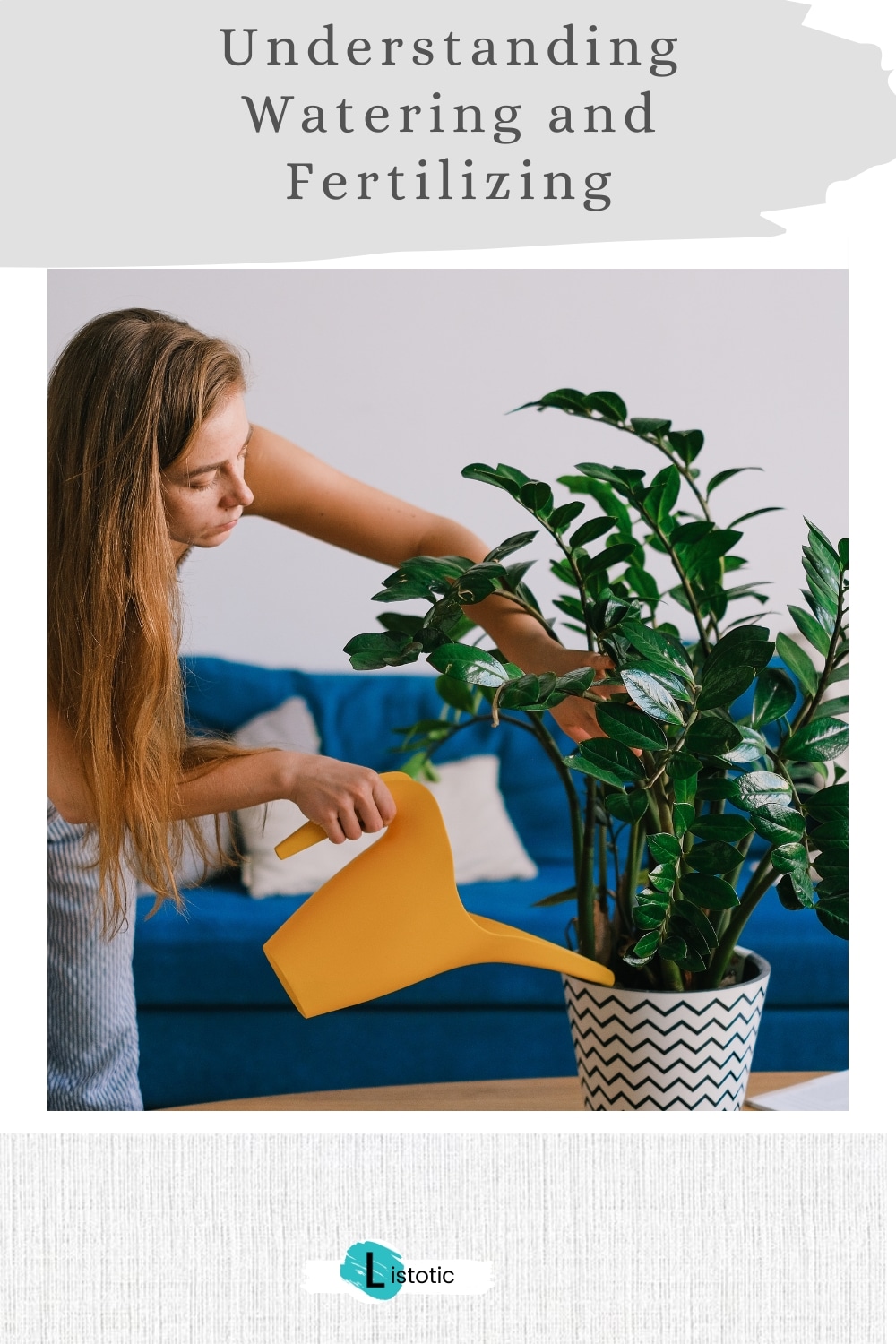 Creating the Perfect Environment
Beyond proper watering and fertilization, creating the perfect environment for your plants is crucial to their success. The right air quality, lighting, and temperature can make all the difference. Some plants prefer bright, direct sunlight while others thrive in low-light environments. Research your plant's preferred conditions and adjust your home accordingly.
In addition, keep an eye on the humidity levels in your home as some plants require more moisture than others. A humidifier or misting spray can help create the right level of humidity for your plants. Finally, be mindful of the temperature. Avoid placing plants near air conditioning vents or drafts, as sudden temperature changes can be harmful.
With these factors in mind, you can create the perfect environment for your plant babies to grow and flourish. But even with the best care, issues may arise that require troubleshooting.
"I was normal three plants ago"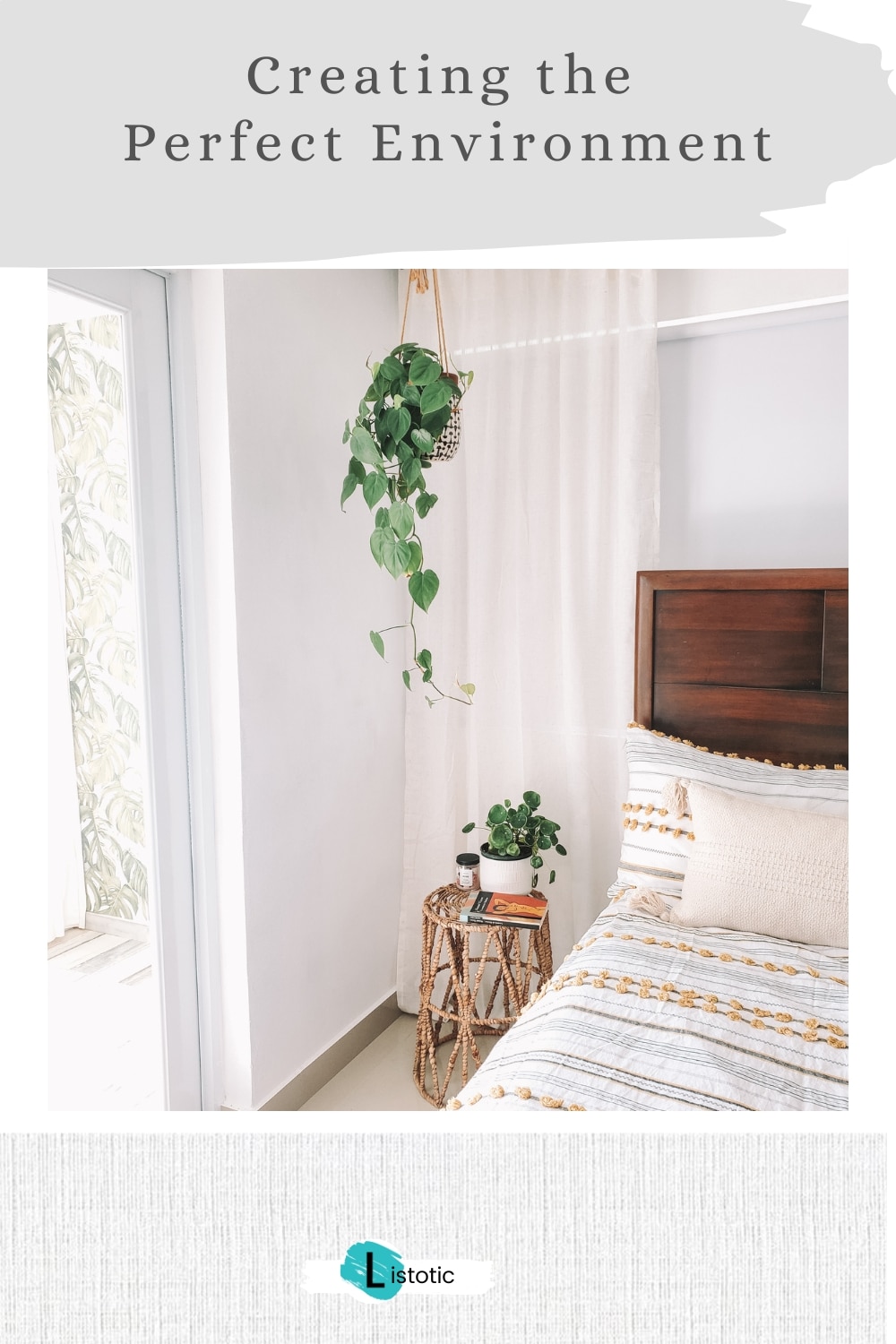 Troubleshooting Common Issues
With consistent care, your plant collection should thrive. However, even the most attentive beginner plant moms will run into issues from time to time. Here are some common plant problems and how to fix them:
Wilting: If your plant is drooping, it may be under-watered or over-watered. Check the soil to see if it is dry or waterlogged. Adjust your watering habits accordingly.
Yellowing leaves: Yellow leaves can indicate over-watering, under-watering, or nutrient deficiencies. Check the soil moisture levels and fertilize as needed.
Pests: Common plant pests include spider mites, mealybugs, and scale insects. These can be treated with insecticidal soap or neem oil.
Fungus: Fungal infections can lead to wilting, yellowing, or spotted leaves. Remove any infected leaves and improve air circulation around the plant.
By being proactive and addressing plant problems promptly, you can prevent further damage and ensure the longevity of your plant collection. With these troubleshooting tips in mind, you can confidently tackle any issues that arise as you continue to grow your plant collection.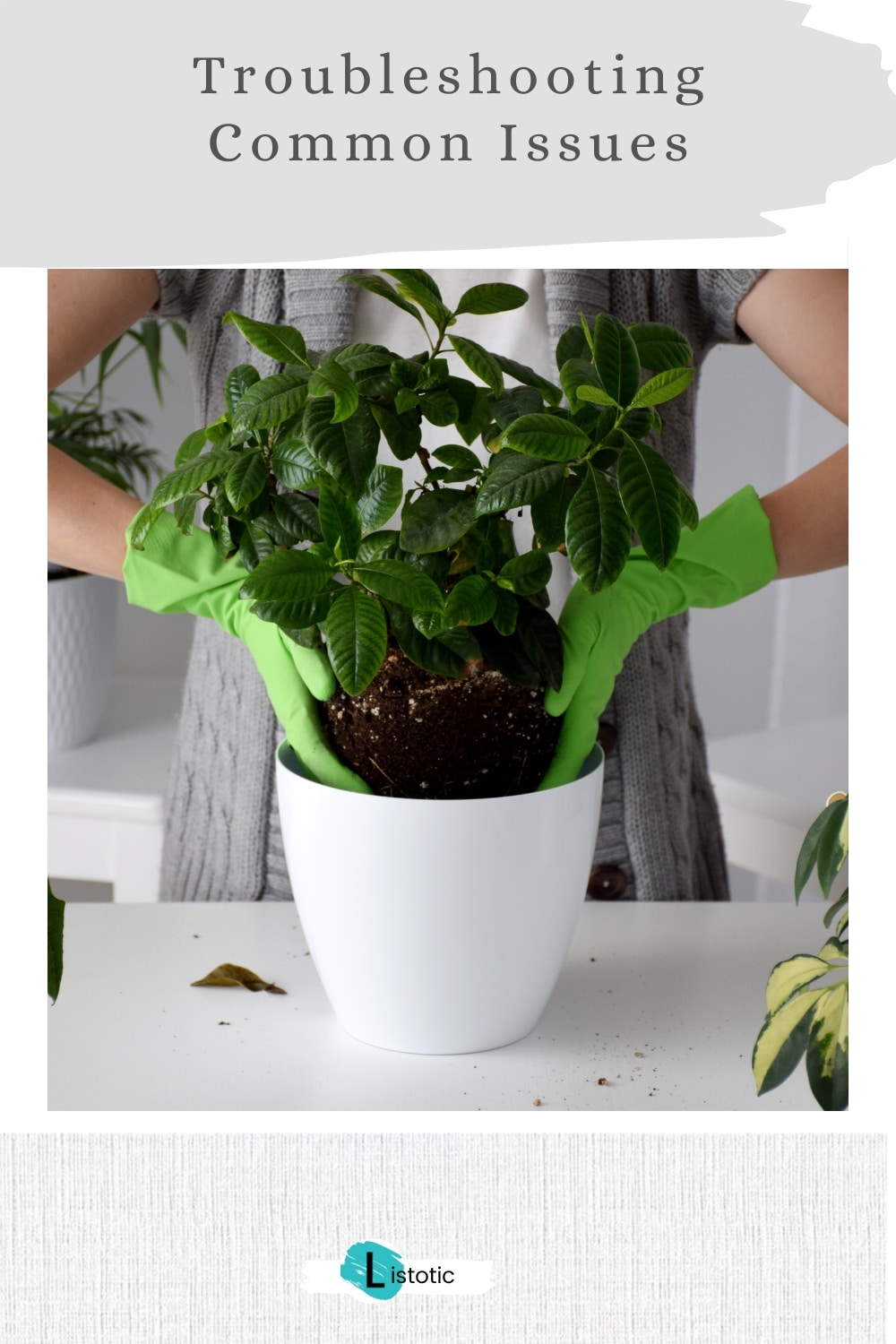 Growing Your Plant Collection
One of the joys of being a plant parent is watching your collection grow. However, it's important to do so in a responsible and sustainable manner. Here are some tips for expanding your collection:
1. Consider your space: Before adding more plants, think about the space you have available. Does your living space have room for more plants? Do you have sunny or shaded areas that can accommodate certain types of plants? It's important to consider the needs of each plant and their growth potential before bringing them home.
"I have enough plants….said no beginner plant mom ever."
2. Start small: Don't feel pressured to buy a ton of new plants at once. Start with just a few new additions and see how they fit into your space and routine. It's better to have a small, thriving collection than an overwhelming number of struggling plants.
3. Research, research, research: Before buying any new plant, research its specific care needs. Make sure you have the time, space, and resources to care for it properly. This will help prevent issues down the line and ensure your collection stays healthy and happy. This is important as a beginner plant mom.
4. Consider propagation: Another way to grow your collection is through propagation. Many plants can be propagated by taking cuttings and rooting them in water or soil. This can be a fun and rewarding way to expand your collection without spending a lot of money.
By following these tips, you can continue to grow your plant collection in a responsible and sustainable way. Remember, the key to a successful plant collection is not the number of plants you have, but the care and attention you give to each individual plant.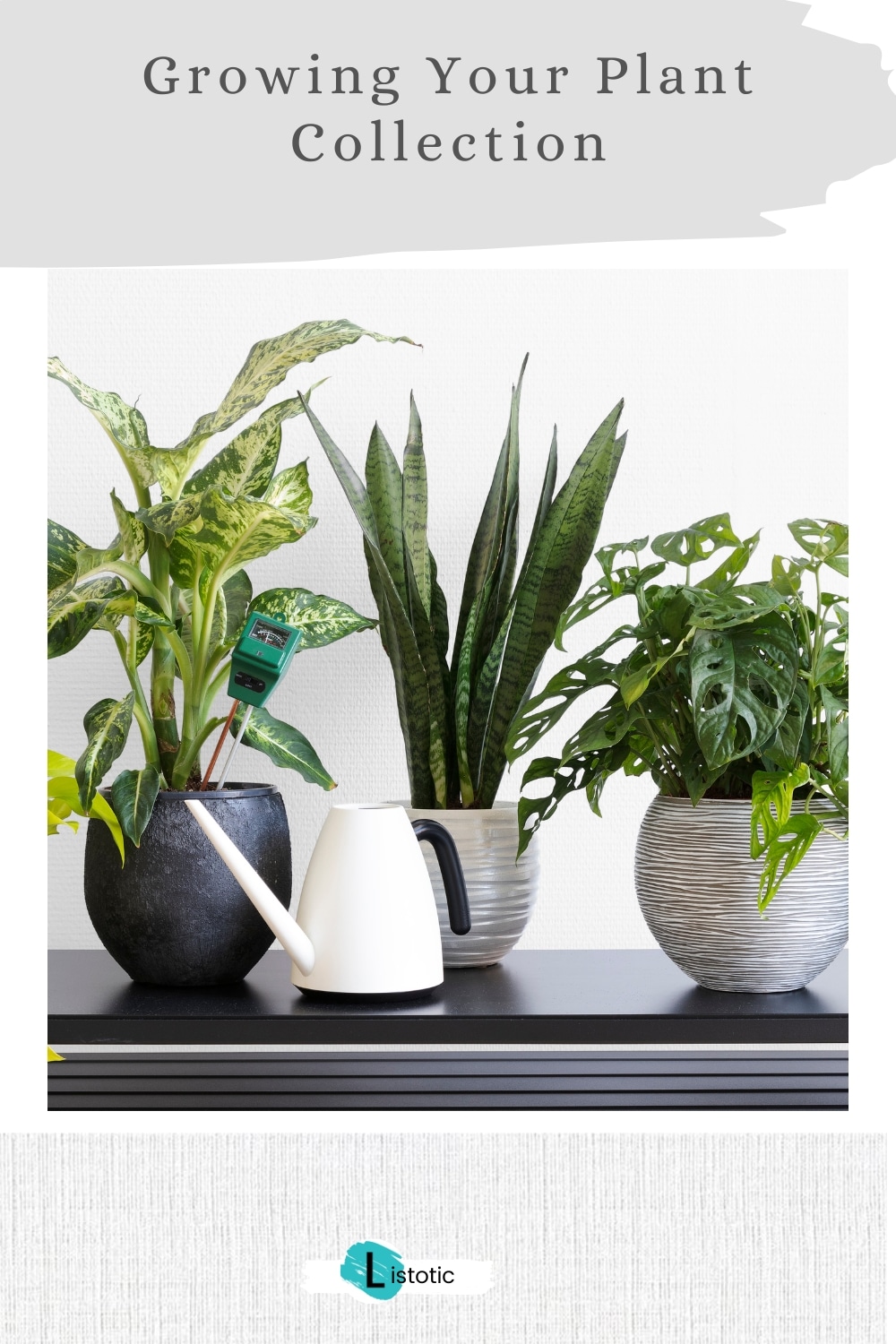 Becoming a successful plant mom may seem daunting at first, but with these five easy tips, you're well on your way to cultivating your green thumb. From choosing the right plants to troubleshooting common issues, each step is crucial to maintaining a healthy and thriving plant collection. As with anything worth pursuing, practice makes perfect, so don't be discouraged if you encounter bumps in the road. Remember, every plant mom started somewhere, so go forth and let your love for plants flourish. Here is to becoming a great beginner plant mom! Happy growing!
Check out these creative garden container ideas for your indoor and outdoor plants.