Last Updated on May 28, 2020
This post contains affiliate links. Please see our Disclaimer Policy.
5. Double The Layers, Half The Frump
A slimming trick! Just about every girl could use this. Wear a form fitting tank top between your sweater and button-up shirt to keep your mid section from looking frumpy. This is especially helpful if the button-up is a bit baggy, as the tank will press and flatten it against your torso, hiding bunched up fabric and the outlines of the buttons.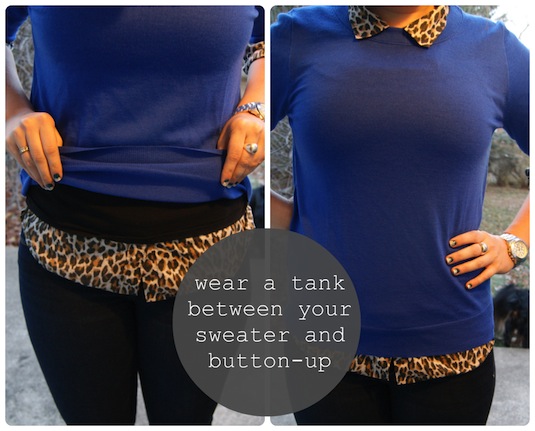 6. Stretching Jeans To Fit
Ok, so you've maybe gained a few pounds, your jeans are getting tight, but not enough so that you need to go out and buy a whole new wardrobe. Been there, done that! You can't stretch them several sizes, but you CAN stretch them enough to make them fit comfortably.
*Instructions: First, get your jeans damp. You can even put them on and then sit in the tub for a few minutes. This eliminates the process of trying to get them on while they're wet. Or, give the areas that are too tight a good spray with a spray bottle. Now wear them around the house for about 30 minutes doing lots of stretching, lunges, squats and perhaps some yoga poses. Now that you've gotten a good work out in (that's just a bonus), take them off and let them hang dry. Repeat that process again once they are dry. You should now be able to breath a little easier!
*Stretching Them Length Wise: If you want to stretch them length wise, get them damp, lay them on the floor, put your foot down on the waist side to hold them down, and then grab the bottom of one of the legs and pull it firmly towards your body about 10 times. Repeat this process for the other leg.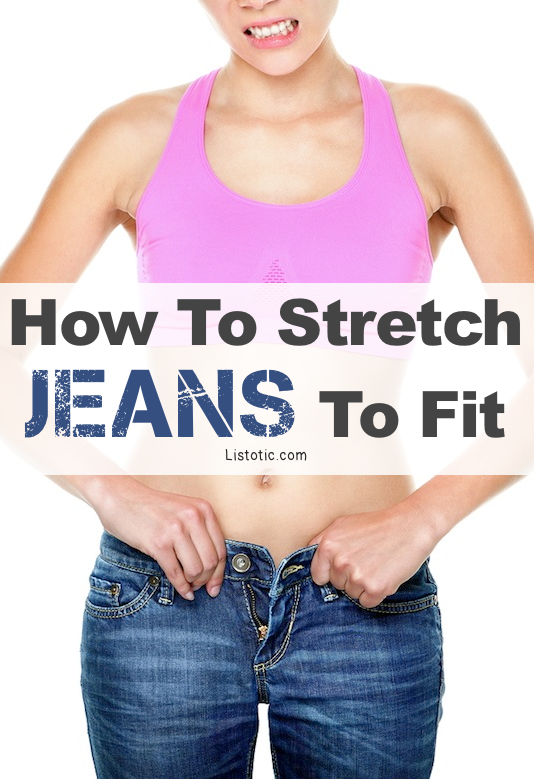 7. Choosing Necklaces For Necklines
I've never really given this much thought, but pairing your jewelry with your neckline certainly makes a difference! Your necklace choice should compliment your outfit; the neckline of your shirt or dress being the most important thing to consider. Check out Inside Out Style for more details!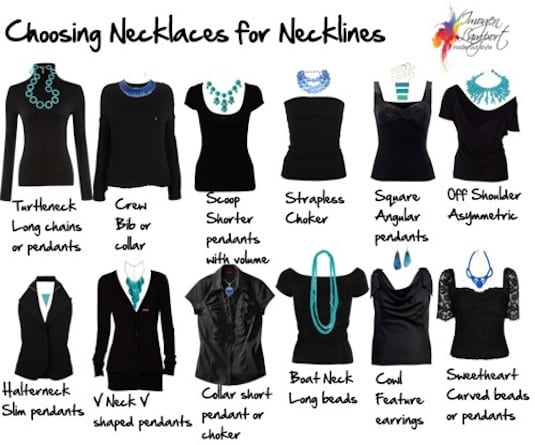 View the entire list of Clothing Tips Every Girl Should Know.
---