Last Updated on May 28, 2020
This post contains affiliate links. Please see our Disclaimer Policy.
2. DIY Bra Strap Concealer
This clever clothing trick not only keeps your bra strap concealed, but also keeps your wide neck shirts from falling off of your shoulder. Smart! All it takes are a few thin strips of fabric and sew-on press studs. Check it out here.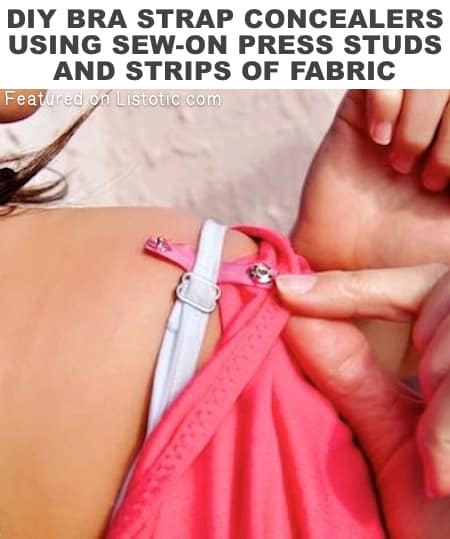 3. Clever Zipper Solution
I have a few pairs of jeans that do this (too tight perhaps?). I'm not sure, but here's an easy trick to help keep that pesky zipper up! Slide a key chain ring onto the loop of your zipper, and then loop it around the button. The ring stays concealed under the denim and ensures that you don't get caught with your fly down.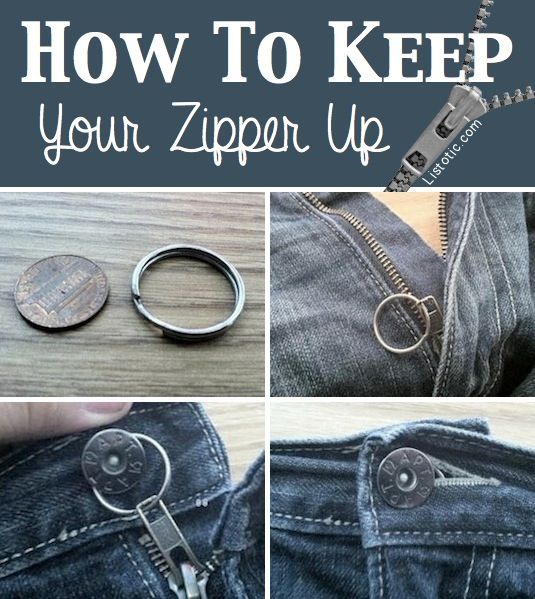 4. How To "Unshrink" Your Clothes
Not all clothes can handle the dryer, but in the jumbled up mess of the laundry, those sneaky clothes somehow manage to make it in there anyway. I had a sweater once (that fit), and could now nicely fit into the wardrobe of my daughter's American Girl doll, Gabby. Oops! Lessoned learned — don't buy clothes that can't handle my laundry skills. Hey, but did you know there is an easy way to "unshrink" them?! It doesn't require going out and buying some special product, either. Go get the instructions here!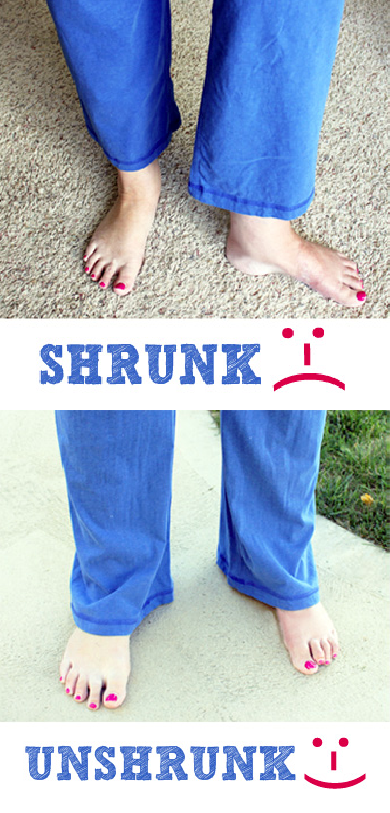 View the entire list of Clothing Tips Every Girl Should Know.
---