Last Updated on May 28, 2020
This post contains affiliate links. Please see our Disclaimer Policy.
17. Waterproof Your Shoes With Beeswax
I love canvas shoes because they are so light and breathable! But this also means that they don't have any protection from the elements. Here is a simple trick using beeswax that will waterproof your shoes. Now you can wear them even on a rainy day! My daughter has a collection of Toms that could use this.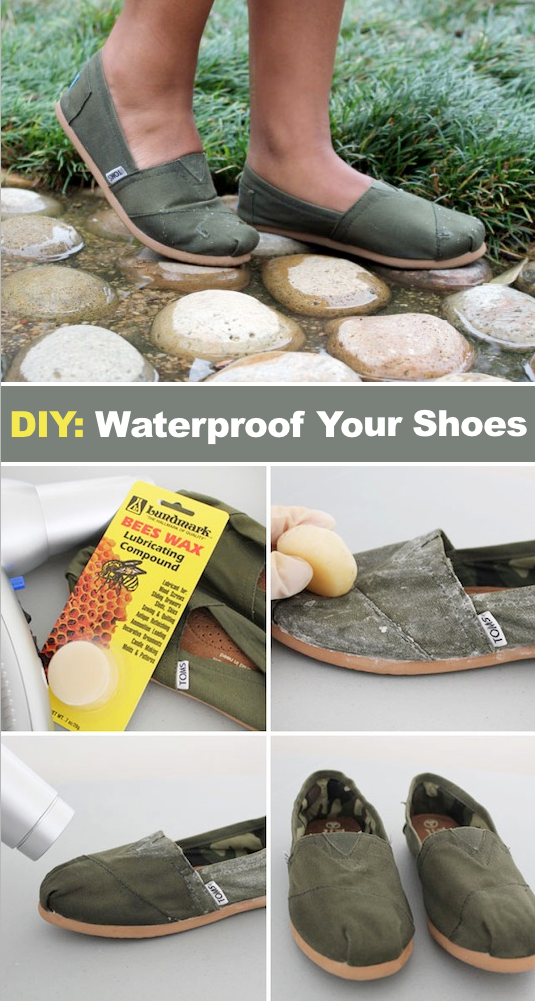 18. DIY Double Clothes Hangers
Be sure to save those little tabs from your soda cans. Hard to believe, but my collection is getting bigger than my stash of wine corks. You can use them to create double clothes hangers. I like this idea for my daughters clothes so I can pair outfits together for the week. This way she already has them planned out (by me because she couldn't pick out a matching outfit to save her life). It also saves on closet space!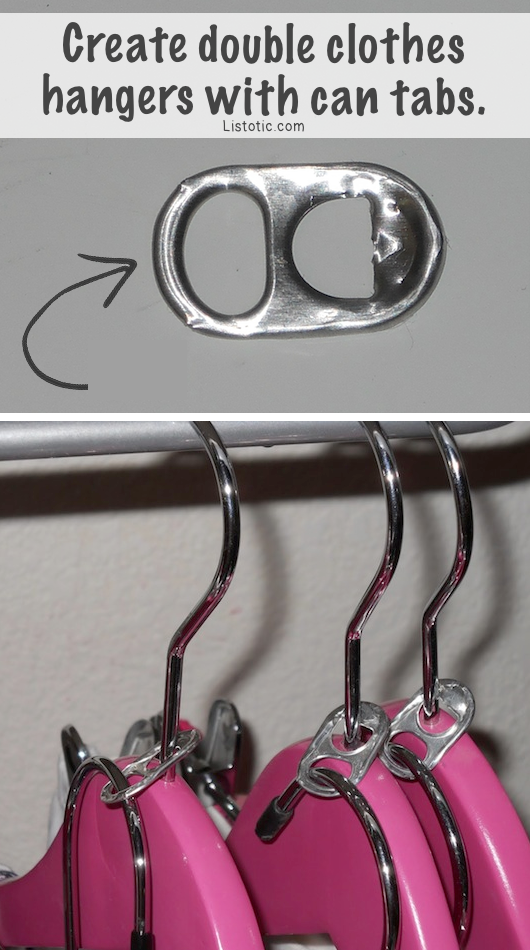 19. Hosiery & Hairspray
Yep! You probably already know that you can stop a run in a pair of pantyhose with clear nail polish, but why not just prevent the runs in the first place with hairspray? Give them a quick spray with an aerosol can, paying special attention to the areas that are prone to runs.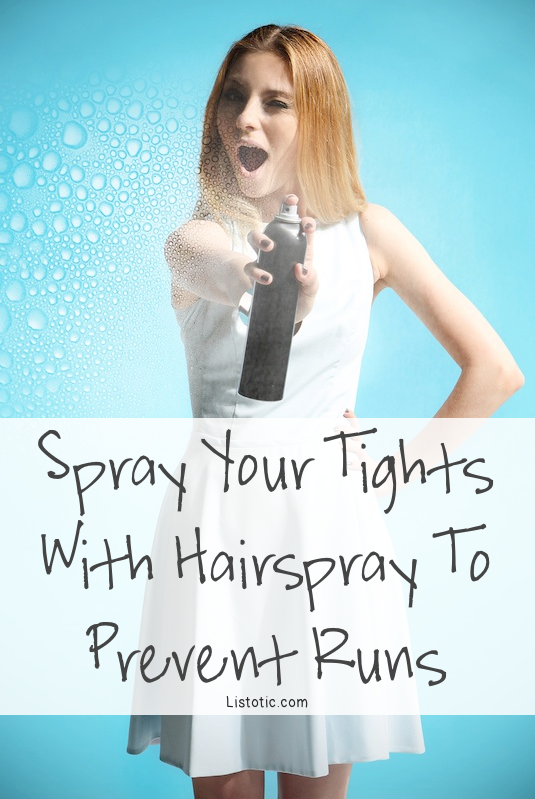 View the entire list of Clothing Tips Every Girl Should Know.
---