Last Updated on May 28, 2020
This post contains affiliate links. Please see our Disclaimer Policy.
12. Eliminate Yellow Sweat Stains
That nasty yellowing in the armpits of your white shirts — you're not the only one. I don't even notice that I sweat, and I still get them! Keep a water bottle handy in your laundry room full of lemon juice and spray any areas of your white clothes that are prone to sweat stains before you put them in the wash. This stuff works miracles.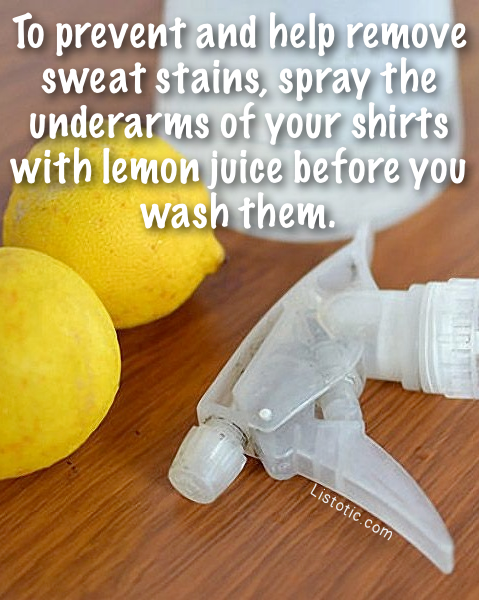 13. Think Outside Of The Belt
On a scale from 1 to 10, my sense of fashion hovers somewhere around maybe a 5 (on a good day). I'm mostly just a jeans and t-shirt kind of girl, but I do for some reason unknown to me have a lot of belts and other accessories that I never wear. I think a few of the belts came with a shirt or sweater that I've purchased in the past. But, even with my lack of style, I'm really digging these belt knots! What a subtle way to add a bit of character to any outfit.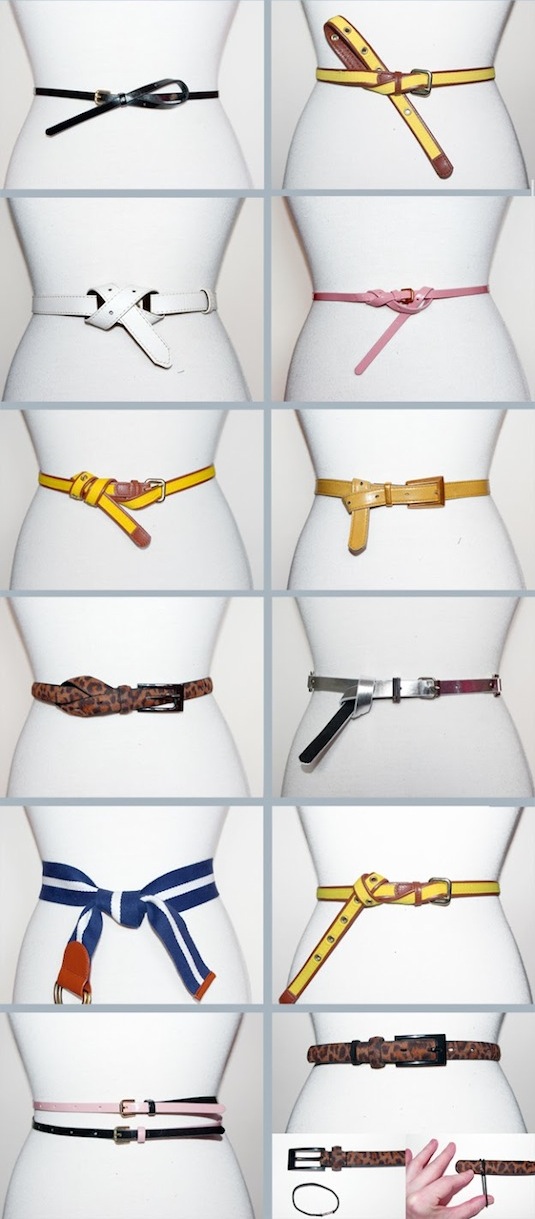 14. Soften Your T-Shirts With Salt
No way! This technique takes a little bit of time and patience, but very little effort. Just submerge and soak a cotton t-shirt in a salt water solution for about 3 days, wash like normal, and then say goodbye to stiffness!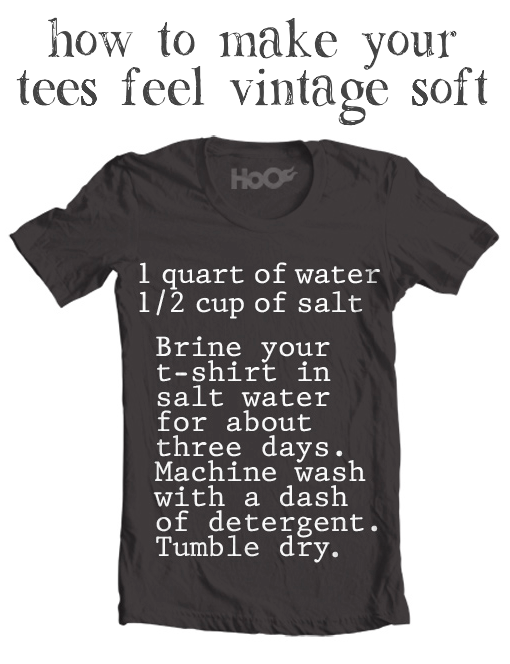 View the entire list of Clothing Tips Every Girl Should Know.
---