Last Updated on May 28, 2020
This post contains affiliate links. Please see our Disclaimer Policy.
10. Stretching Shoes The Easy Way
A cute pair of shoes are worthless if you can't actually wear them! I'm definitely guilty of that; I have a closet full of shoes that I rarely ever wear. I suppose comfort always triumphs over style. My feet seem to be a little bit on the wider side, and this is probably the main cause of discomfort in a lot of my shoes. Here's an easy trick to stretch out your shoes a bit! Fill a couple of good quality zip lock baggies half full with water, seal them with most of the air out, and then place them in your shoes over night in the freezer. Repeat if needed. Too cool!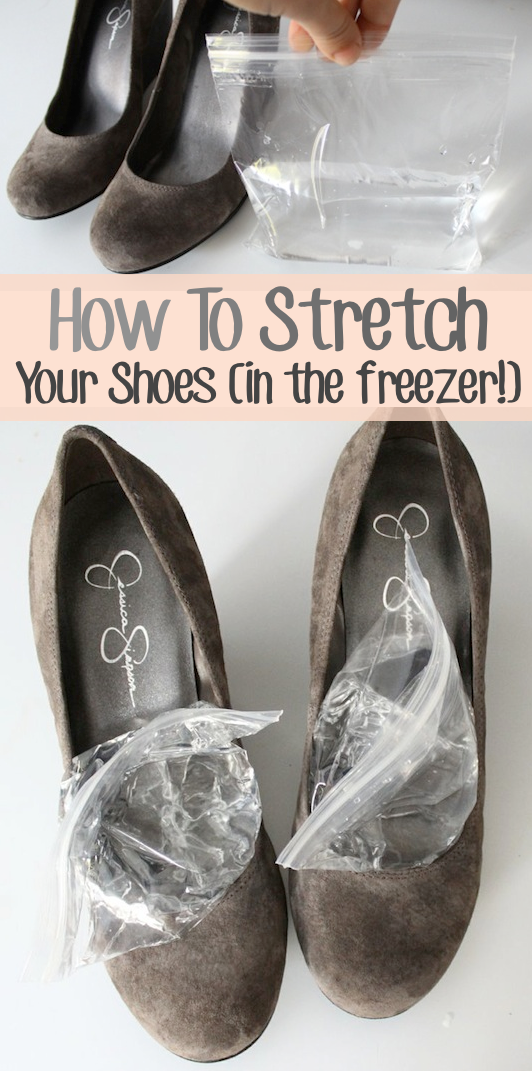 11. Repurpose An Old Sweater
Sure, you can buy boot warmers. Or, you can get creative with an old sweater and make your own! It could be as simple as cutting off part of the sleeves. This way there's no sewing required. My husband might be mysteriously missing a few of his sweaters if it doesn't start getting warm around here.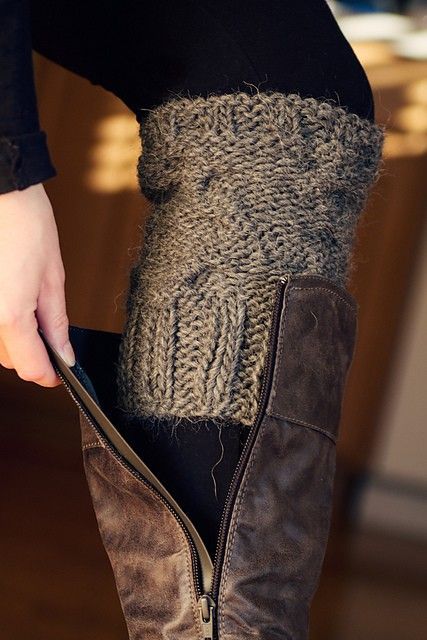 12. Eliminate Yellow Sweat Stains
That nasty yellowing in the armpits of your white shirts — you're not the only one. I don't even notice that I sweat, and I still get them! Keep a water bottle handy in your laundry room full of lemon juice and spray any areas of your white clothes that are prone to sweat stains before you put them in the wash. This stuff works miracles.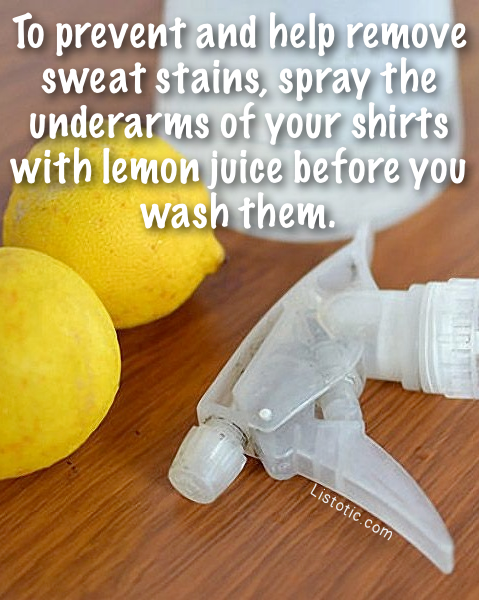 View the entire list of Clothing Tips Every Girl Should Know.
---