Updated on
Small homes, college dorms, tiny homes, campers. lofts and apartments can be a challenge to find a place for everything. But, just because you live in a small space doesn't mean you have to feel like you do! Not with a few tips and hacks up your sleeve like these small space living ideas. 🙂
Staying organized and finding room for all of your stuff in a small home can seem almost impossible, but if you get creative with how you configure your furniture, utilize all of the empty vertical space, and invest in a few helpful products, you might just discover that you need less space than you think with these clever small space hacks.
"The greatest wealth is to live content with little."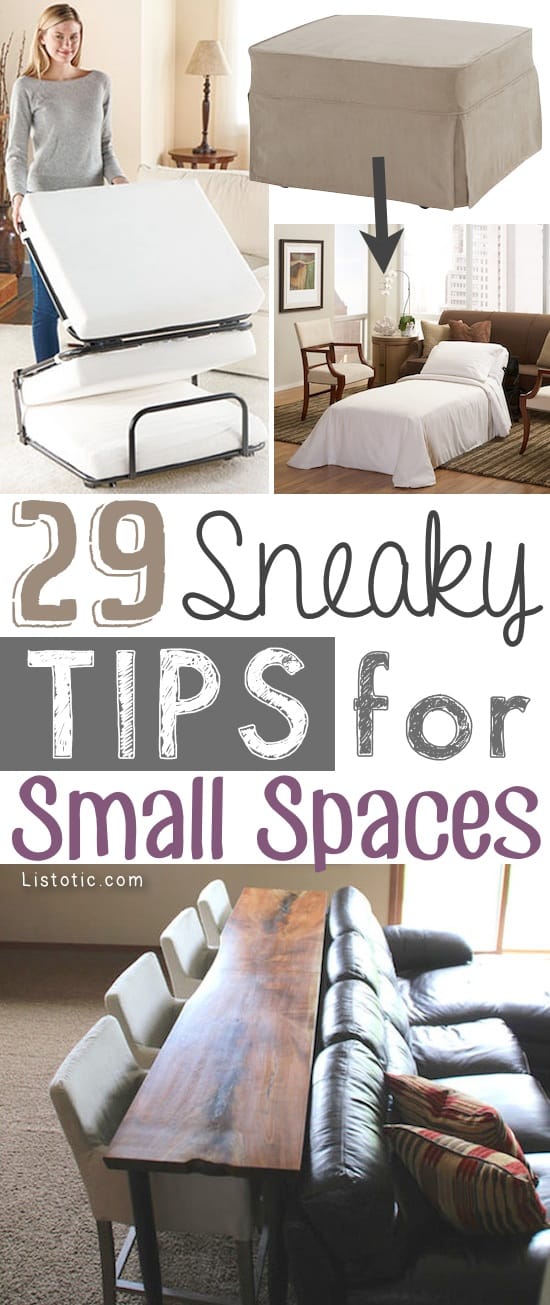 This post may contain affiliate links. Please see our Disclaimer Policy.
View the entire list of Small Space Hacks.
---