Last Updated on May 28, 2020
Brilliant Clothing Items For Women and Men
Like most people, I love a good invention, but even the really simple things get me excited. Anything that makes life easier or more comfortable is alright in my book. I'm especially a sucker for clothing items that make my wardrobe less of a hassle. I've found some brilliant clothing items for women and men you might not know are out there. Besides, who doesn't need a wrist wallet or a beverage pouch hoodie? We all do!
Some of these are actually really practical, while others would be just plain fun to have– awesome gift ideas! I own a few of them, while others I plan on owning very soon (beer koozie gloves). I hope you find something you like and can't live without on the list!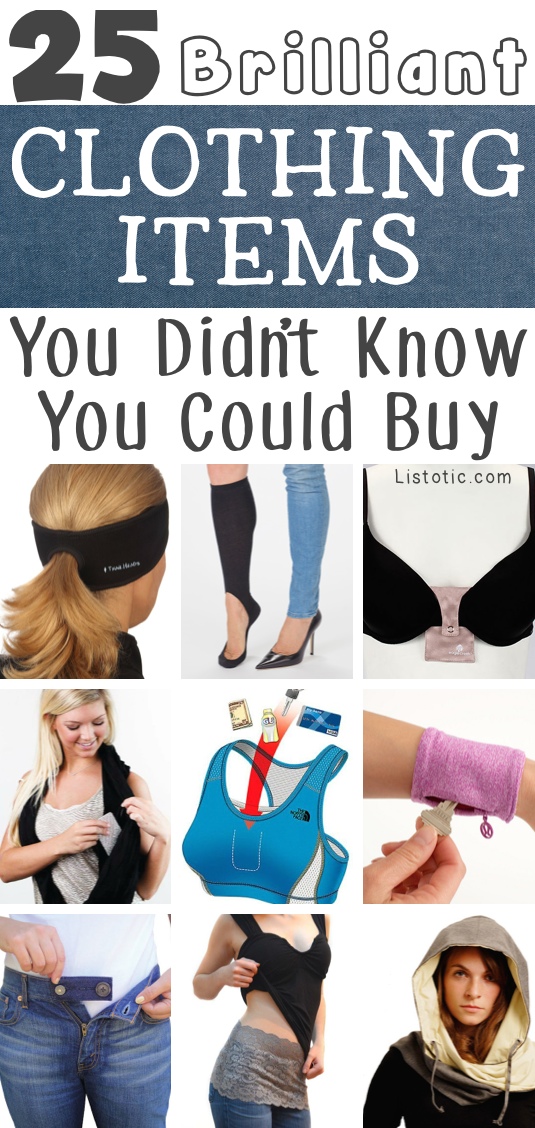 This post contains affiliate links. Please see our Disclaimer Policy.
View the entire list of Brilliant Clothing Items For Women and Men That You Didn't Know You Could Buy.
---