Last Updated on September 12, 2023
Brilliant Clothing Items For Women and Men
Like most people, I love a good invention, but even the really simple things get me excited. Anything that makes life easier or more comfortable is alright in my book. I'm especially a sucker for clothing items that make my wardrobe less of a hassle. I've found some brilliant clothing items for women and men you might not know are out there. Besides, who doesn't need a wrist wallet or a beverage pouch hoodie? We all do!
Some of these are actually really practical, while others would be just plain fun to have– awesome gift ideas! I own a few of them, while others I plan on owning very soon (beer koozie gloves). I hope you find something you like and can't live without on the list!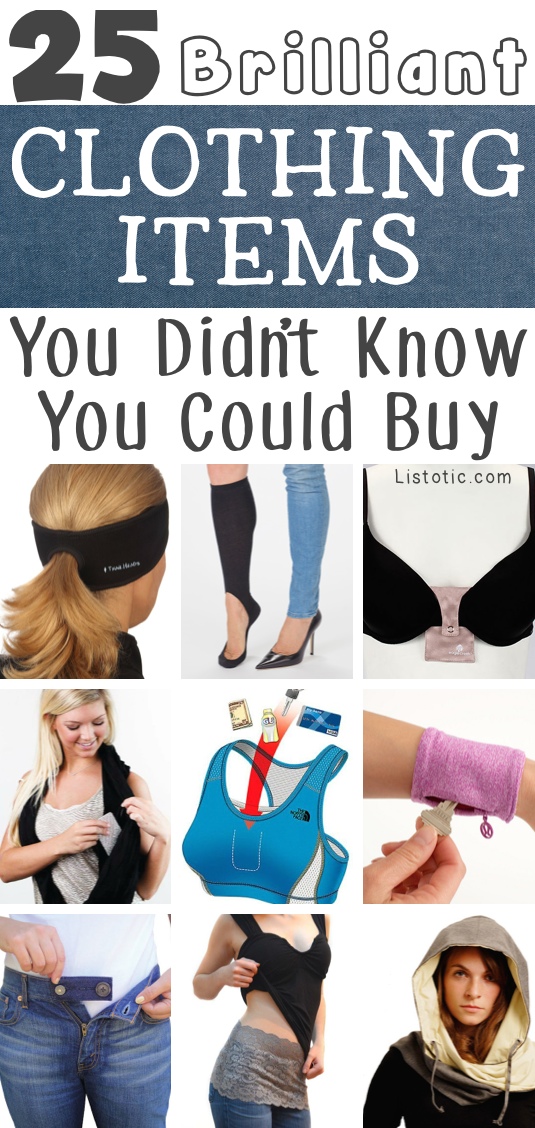 This post contains affiliate links. Please see our Disclaimer Policy.
1. Secret Stash Scarf
This unique scarf gives you the ability to go purse free! That, or hide valuable items while traveling like your credit card, passport, boarding pass, cash, and other items that need to be kept safe. Personally, I'd use this secret stash scarf to store my lipgloss for easy access!

2. Dress comfortably for the best smiles…
Your family will be the most photogenic if they are in their comfortable clothes and SO WILL YOU! You and your family should wear clothes that YOU KNOW look good and feel good too. Comfortable pieces of clothing are not necessarily going to come from a store. Most likely they are going to come from the dirty laundry pile… of course, you should wash your clothes before a photo session.
Photographers might not always give you a comfortable pose but at least you can be comfortable in the clothes you choose for family pictures.
So get your families comfortable outfits figured out and read more stress-free family photo tips here.
3. Bra Extenders
You know you want one. Bras are annoying, and I'm not ashamed to say that I own one of these bra expanders in every color. I'm not saying my bras don't fit, but if I can get away with wearing my bras a little on the loose side under certain clothes– well, I'm not going to pass up on that opportunity.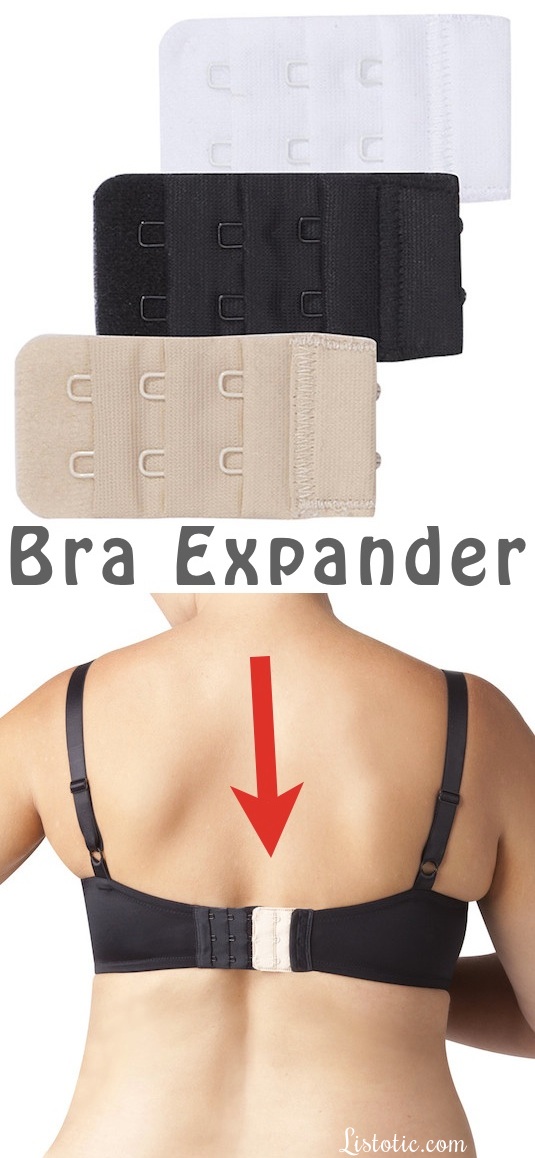 4. Thigh Bands
If your thighs rub together (mine do!), you probably already know exactly what these are for. Bandelettes are designed to stay in place and keep your inner thighs from chaffing and sweating. They're perfect for under dresses and skirts, and pretty darn cute, too! They come in a lot of different colors, styles, and sizes so you get the fit that's just right for you.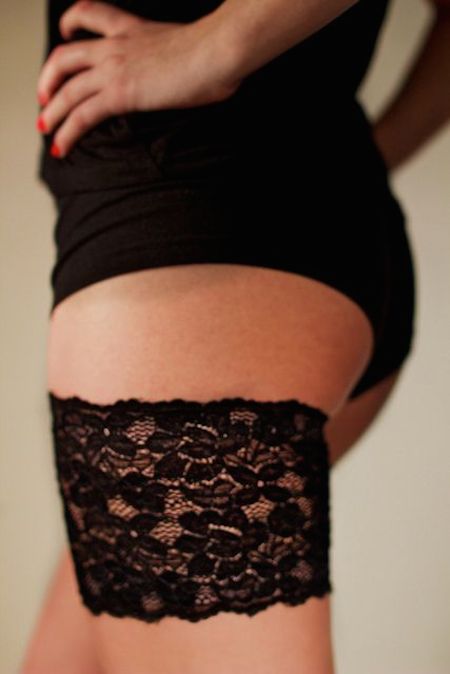 5. Keysocks
If you like to wear flats or heels in the winter, these no-show socks (you can find them here) were made for you. They keep you warmer than footies without slipping off in the back so you can wear them to stay warm and comfortable with your favorite pair of shoes.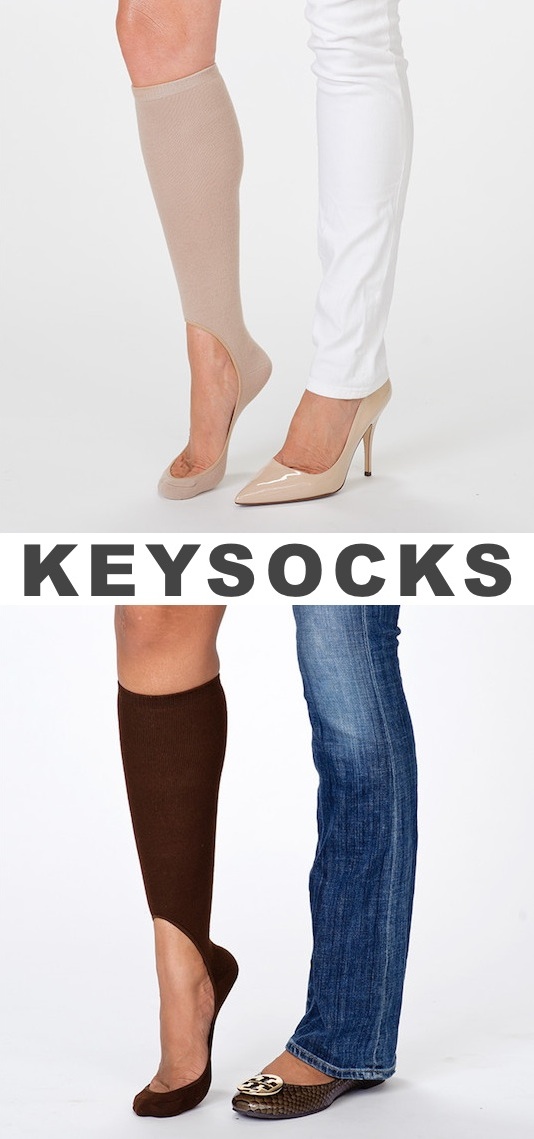 6. Wrist Wallet
Where has this been all of my life?! Stash your house key, cash, or anything else you might need while out for a walk or run. In my case that would be a tube of Lipsmackers cotton candy chap stick. They also make some of these big enough to hold a phone.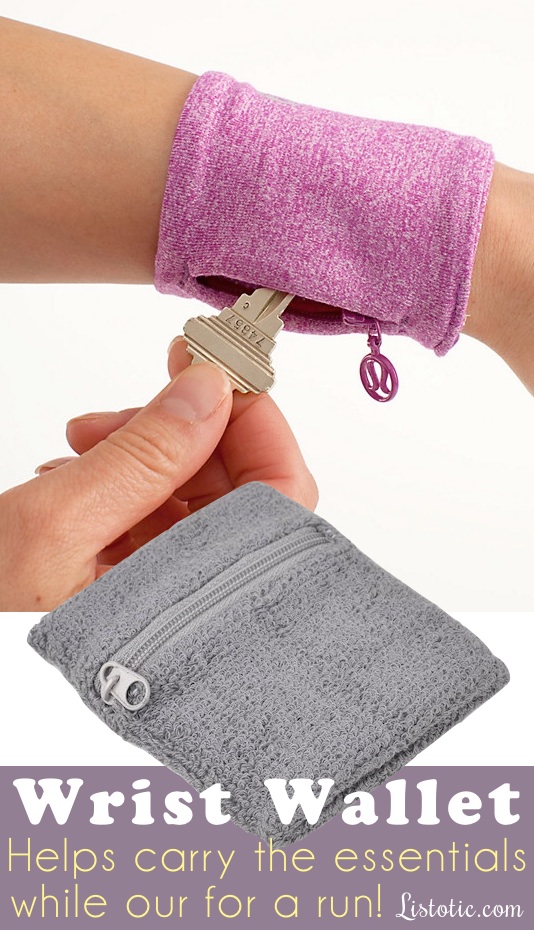 7. Waist Extenders
Don't judge. Just about everyone could use one of these waist expanders over the holidays. You can add half an inch or more to your waist band with this clever extender. It's so simple, I'll bet you could even make one of your own!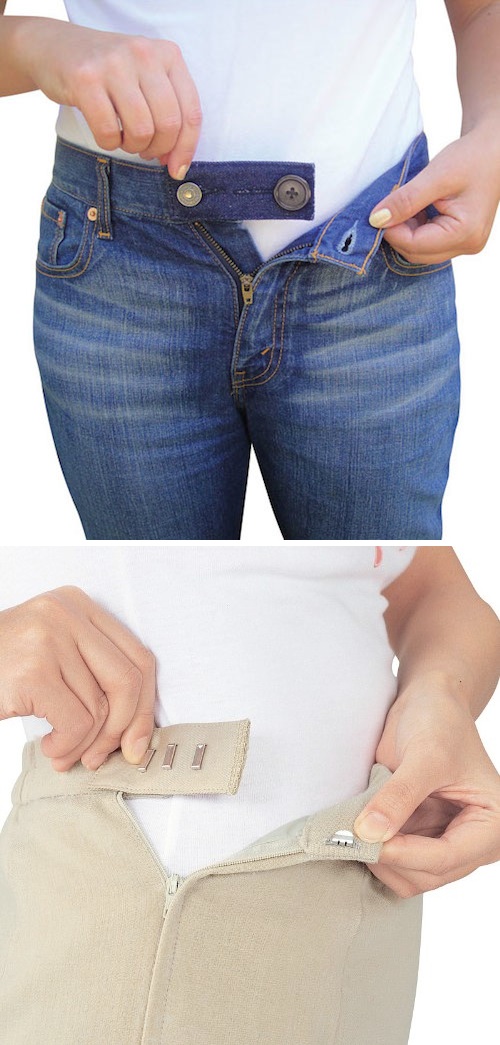 8. Ponytail Headband
Guard your ears against the winter chill while still keeping your hair back in a ponytail! This would make my morning run so much more enjoyable. This ponytail headband is made to wick moisture, and it also looks like it would keep flyways and bangs out of your face. Get one here on Amazon.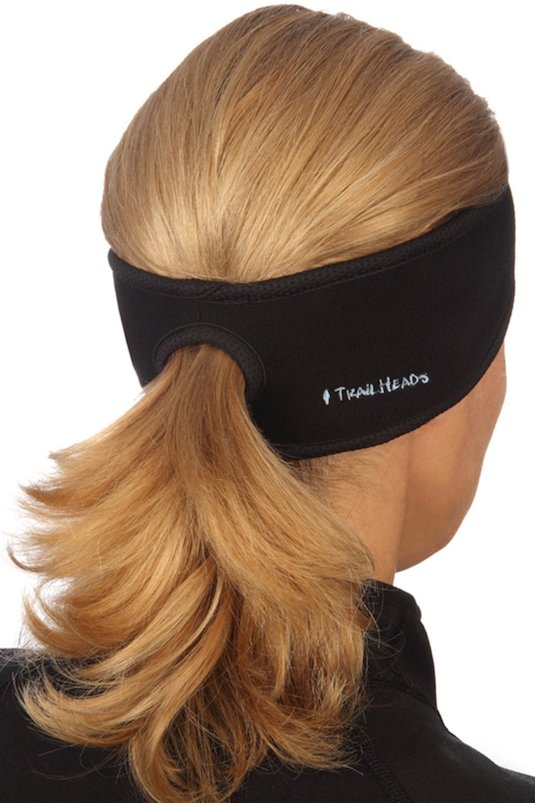 9. Underarm Pads
If you've got a dreaded interview coming up or something else that makes you a nervous wreck, don't sweat it! Stick on these underarm pads to absorb sweat and odor (prevents embarrassing wet spots on your clothes, too).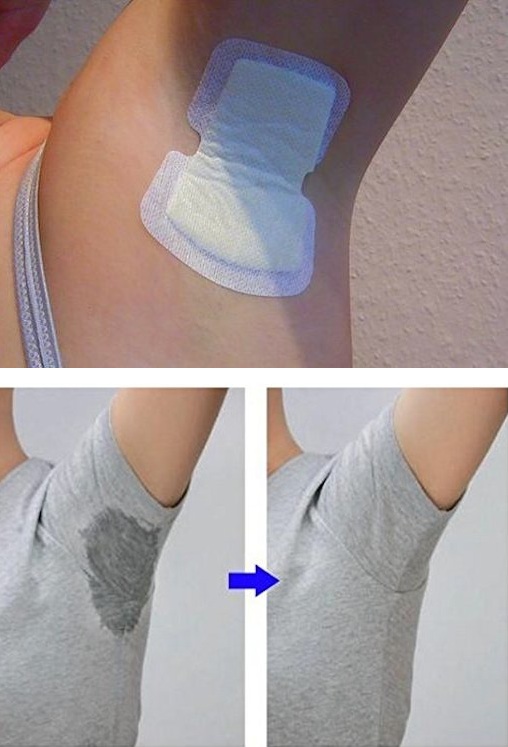 10. Studio Lace-Up Non-Slip Toeless Socks
Aside from being super swanky, these "shoes" are designed to give you a barefoot feel but with added support, protection, and traction. Great for yoga, gymnastics, and dance! These studio wraps also come with a flat to put on over the wrap for your way in and out of the gym or studio. I think I might have just found a reason to give yoga a try.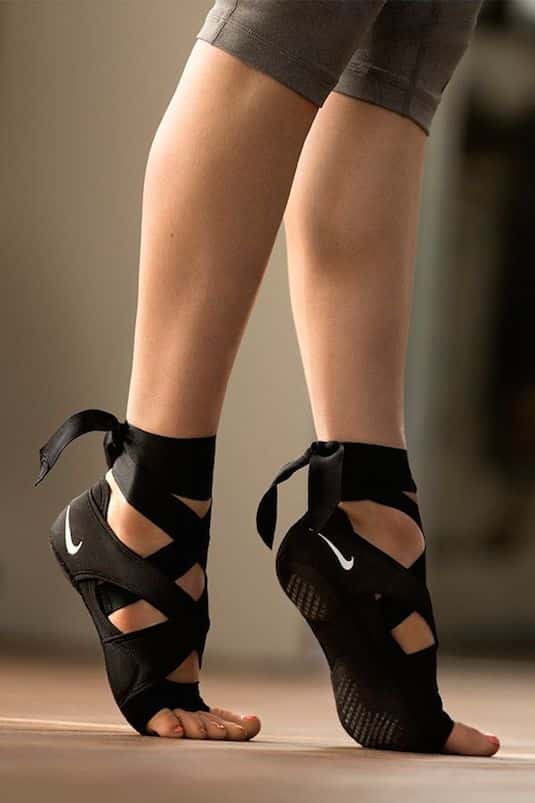 11. Bra Travel Case
Now I'm positive they've thought of everything! I've actually had this problem many times in the past– carefully placing my bras in my suitcase where I think they won't get disfigured, only to unpack them oddly out of shape. This case is hard molded to prevent dents and bent underwires. Genius! It also has a separate compartment sleeve for your panties.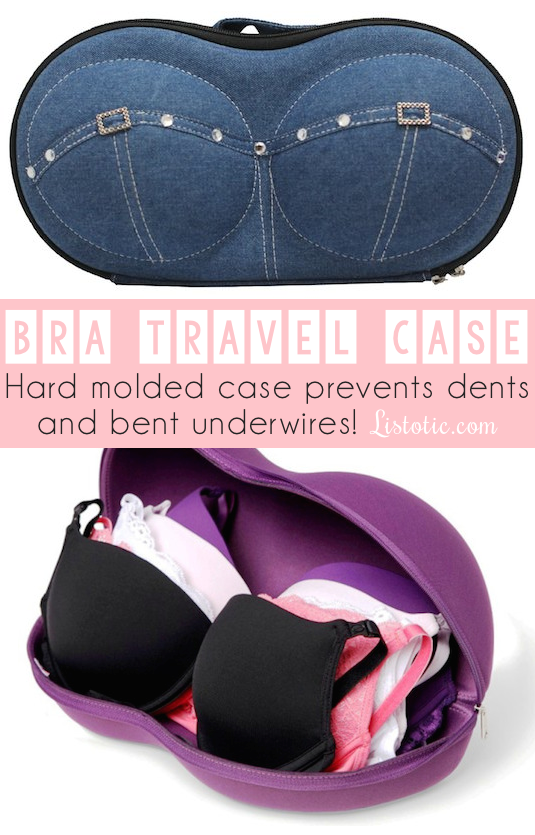 12. CamiBands
These are basically like a shirt extender (for shirts that are too short or low rise jeans), but can also be worn under a top that exposes too much cleavage or as a chic way to layer at the beach over your bikini or swimsuit bottoms. 3 in 1! You can shop for them here on CamiBands.com.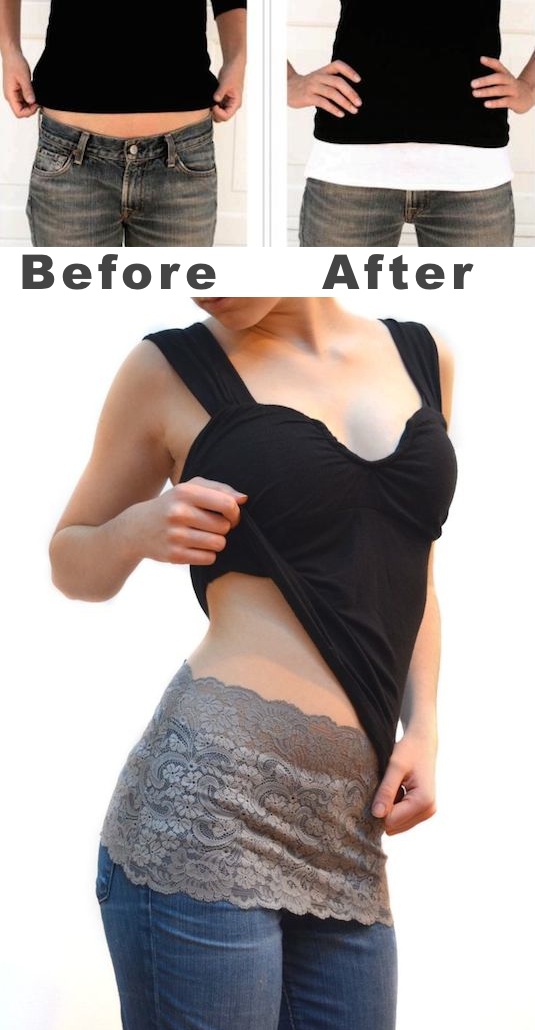 13. Stow-N-Go Bra
Keep all of the essentials at just a hands reach with this sports bra from North Face that has a double layer chest pocket. I've also seen this pocket hold an iPod, so it must be quite roomy. Only for A and B cups though, ladies! What's up with that? Looks like I'm going to need that wrist wallet, after all.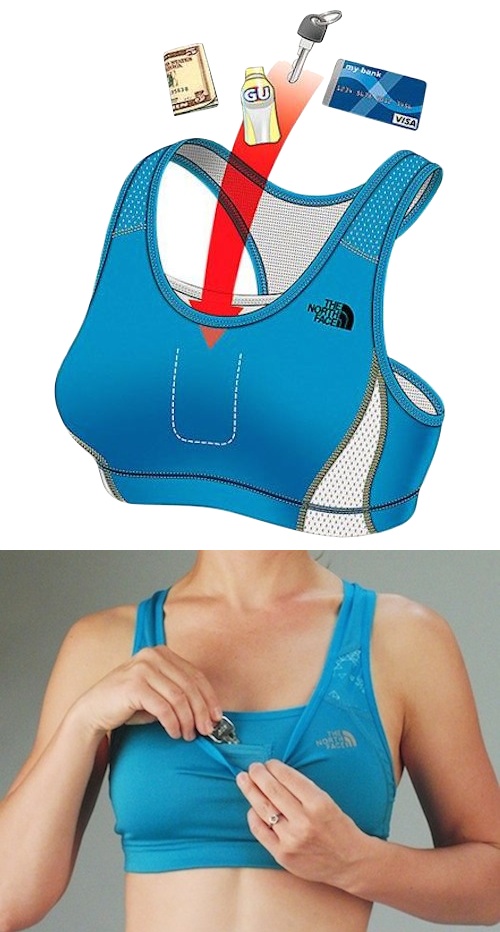 14. Beverage Pouch Hoodie
The smartest invention since the koozie! No need to worry about where you're going to put your drink down with this clever sweater idea. Stay warm with your beverage handy, and your friends jealous. This beverage pouch hoodie would be an awesome gift idea for any guy (or girl)!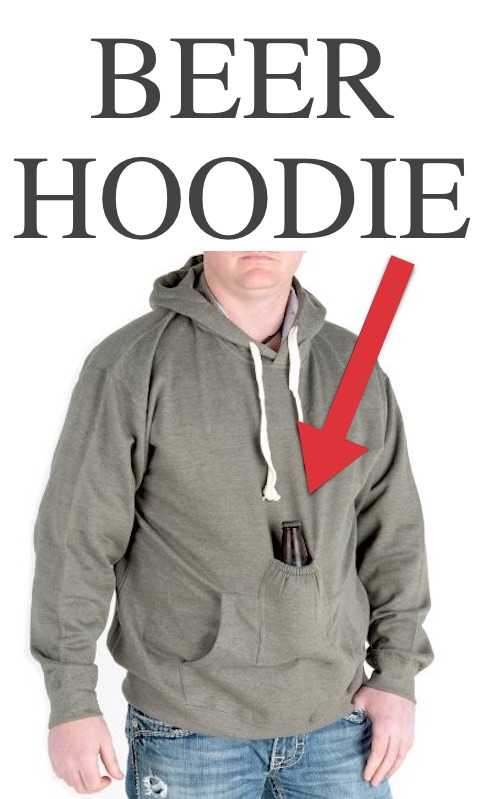 15. Hoodie Scarf
So much more than just a hoodie! It also has a built in cushion to making napping while traveling comfortable and convenient. The scarf also has a pocket to keep important things close by. Although advertised as a great way to nap while traveling, I also think this hoodie scarf would be great to throw on when it's raining over a shirt or sweater that doesn't have a hoodie built in.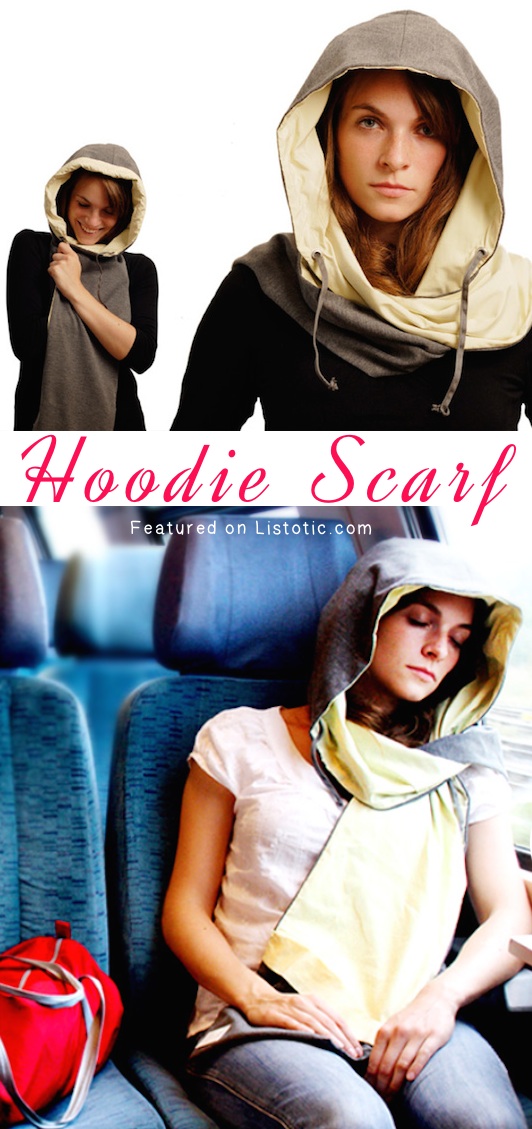 16. Sweater For Two
Adorable! What baby wouldn't love this? These hoodies are designed to slip on over a baby carrier (most of them have a hidden zipper to make getting it on and off a breeze), and keeps you and your baby bundled together and warm. This is perfect for walks or a day out shopping. You can find them on Amazon.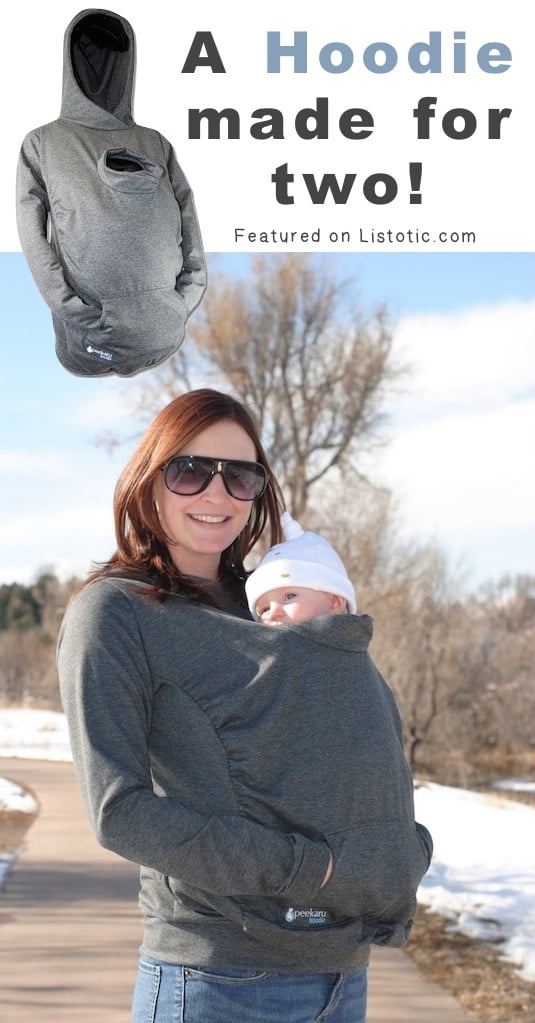 17. HalfTees
Half of a shirt, but less than half of the bunching, heat and hassle! These half shirts come in many different styles and colors to make layering comfortable and fun. I have the 3/4 sleeve in black, and the fabric is really soft and comfortable, and they are reversible, so you can choose from a higher or lower neckline. Shop for HalfTees on Amazon.

18. Summer Soles
Do you have any of those sandals or heels that seem to have a vinyl lining, making your feet sweat and slide around in your shoes? I have a pair of Jessica Simpson heels that do that, and even though they are really comfortable, by the end of the night my feet seem to slide forward making them dig into my feet. These insoles are made to absorb moisture, and so thin they won't change the fit and feel of your shoes! They can also be easily cut and trimmed to just the right size.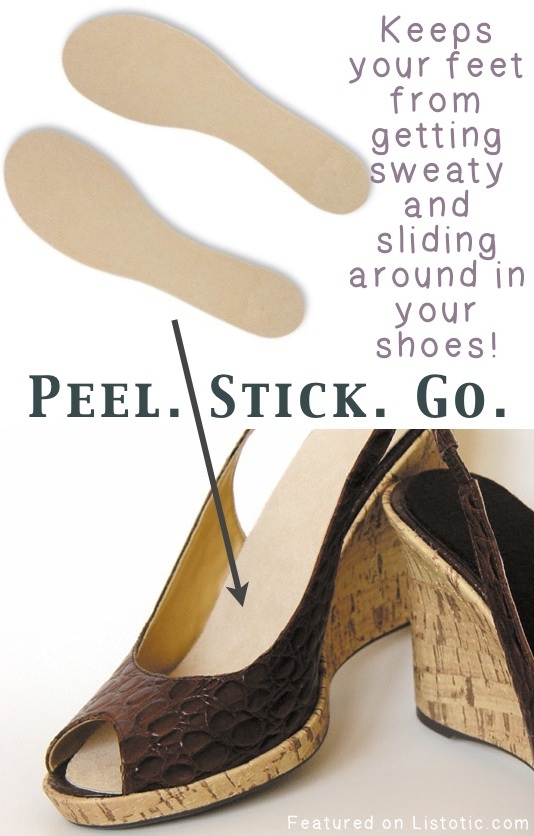 19. Foldable Flats
Just about every girl knows the pain and extreme torture that comes with wearing heels. I have a few pairs that are just fine for a couple hours of standing, but beyond that I'd rather french kiss a barracuda than stand for a minute longer. Thankfully, there's a solution to our bloody feet. You can buy foldable flats in just about every color and style that fit into a convenient bag small enough for your purse! Now you can wear your trendy heels and make it home with both feet still in tact.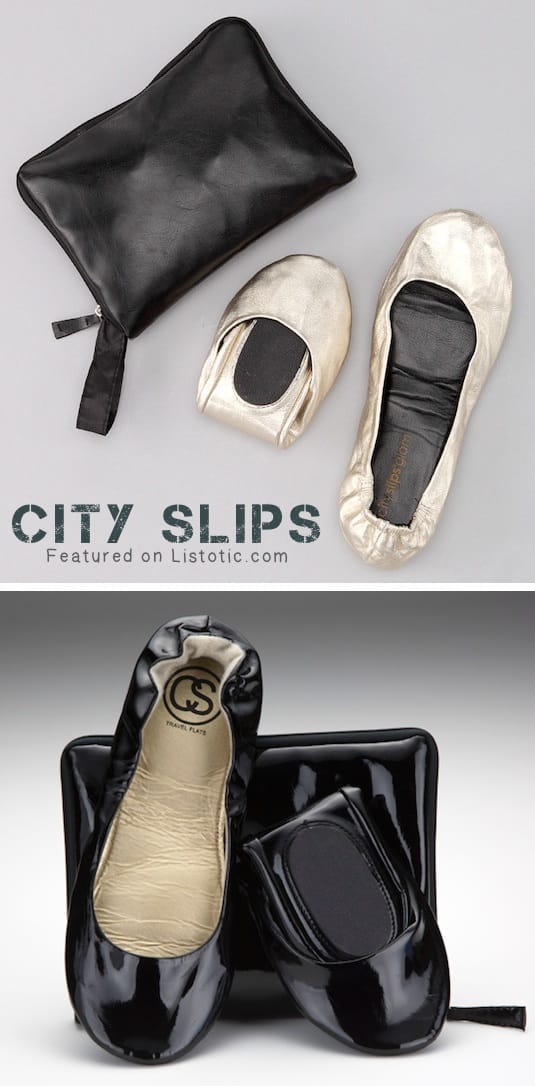 20. Blouse Buttons
For all of those blouses, tops, and cardigans that show just a little bit too much! I also like this idea for those lightweight open-front tops and sweaters that don't have a button to keep them closed. It beats a safety pin! Pick up a few here.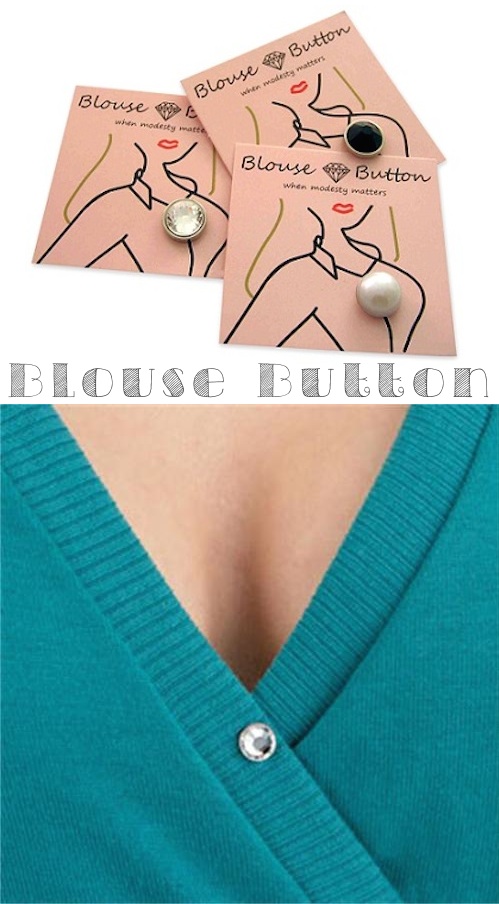 21. Secret Bra Stash
Try to rob me now, robber! Just kidding. But really, this is the perfect, secret way to stash your valuables (cash, emergency credit card, etc.) while traveling, or even just a drunk night out with the girls. Check them out here.

22. Sand Imprint Flip Flops
Simply choose your size and color, and then create your own design. You can completely customize these flip flops with any words, names, and/or symbols you'd like, or just order a pair of the popular pre-designed ones. Great gift idea!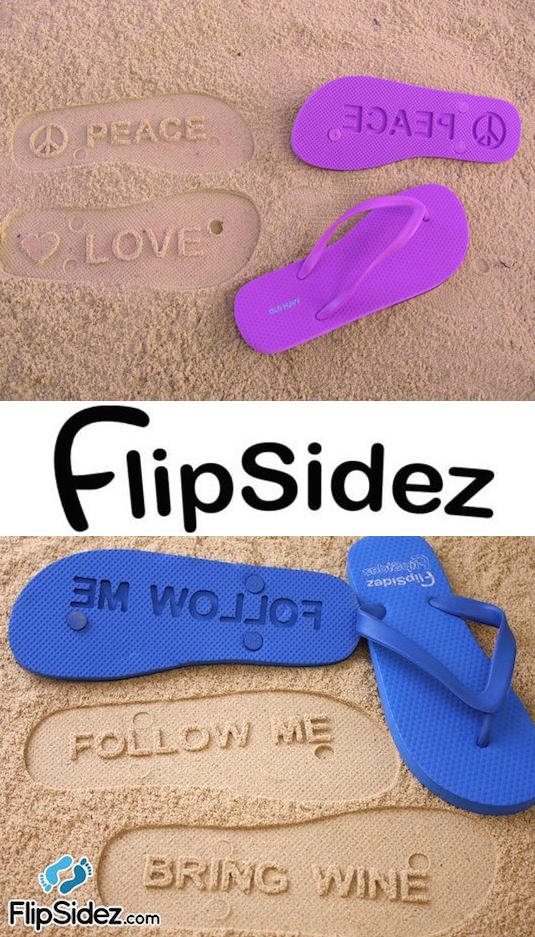 23. Play Mat T-Shirts
Back massage, anyone? What a fun way to be involved with the kids' play without having to actually do anything but trick them into giving you a back rub. I'm sure any dad would love to receive this as a gift! They also come in children's sizes. Visit Etsy by bky kid to pick one up.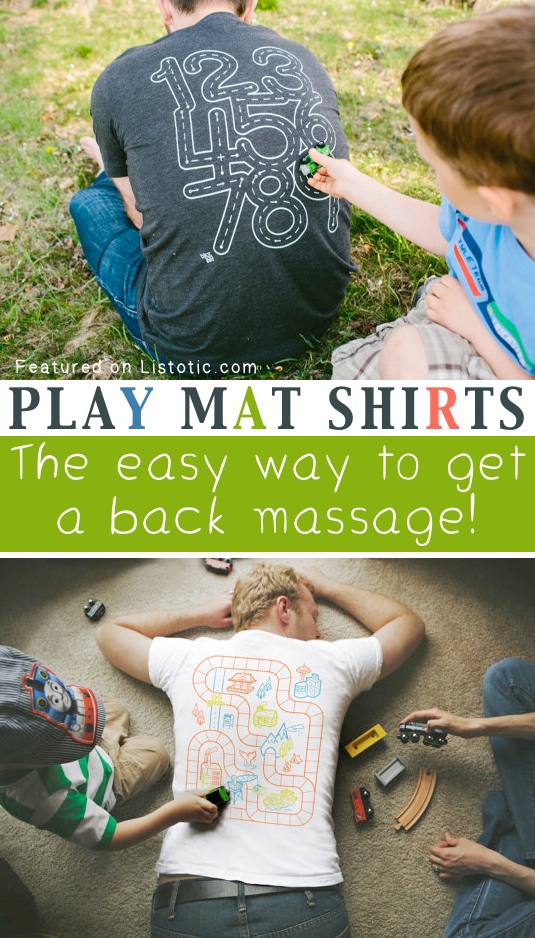 24. The FlipBelt
This belt has several pockets to hold your phone and other important items (keys, cash, credit card, etc.) while working out, and it comes in several different sizes and colors to choose from. This seems so much more comfortable than that huge arm band I see people wearing to hold their phone at the gym. This would also be awesome for theme parks, or anytime you don't want to carry a purse. Read the reviews and check them out here on Amazon.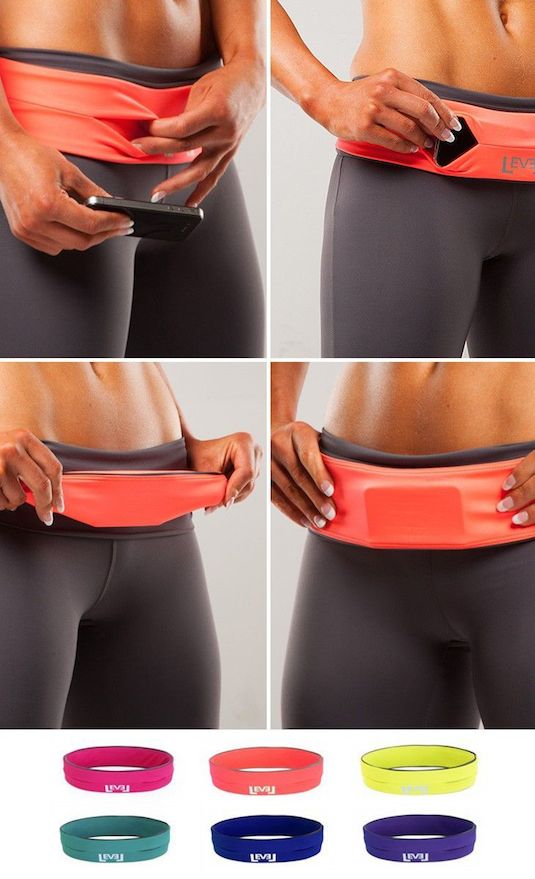 25. The "Tool" Belt
Hey, you never know when you're going to need a phillips screwdriver or bolt driver in a pinch, but that bottle opener could come in handy on a daily basis. Bonus: it keeps your pants up! The original source for this no longer carries these belts, but I did find a very similar one on Amazon.