Last Updated on May 28, 2020
Life is full of annoyances (the inevitable un-popped kernels in microwave popcorn, broken nails, stripped screws, etc.) that can be easily solved with a few clever life hacks. These little tricks are like well-kept secrets– they don't teach this stuff in school!
There's nothing that gets me more excited than finding ways to make everyday life easier, and therefore more enjoyable. This is why I've eagerly compiled a round-up of life hacks that nobody should live without.
I love finding ways to make every day life easier…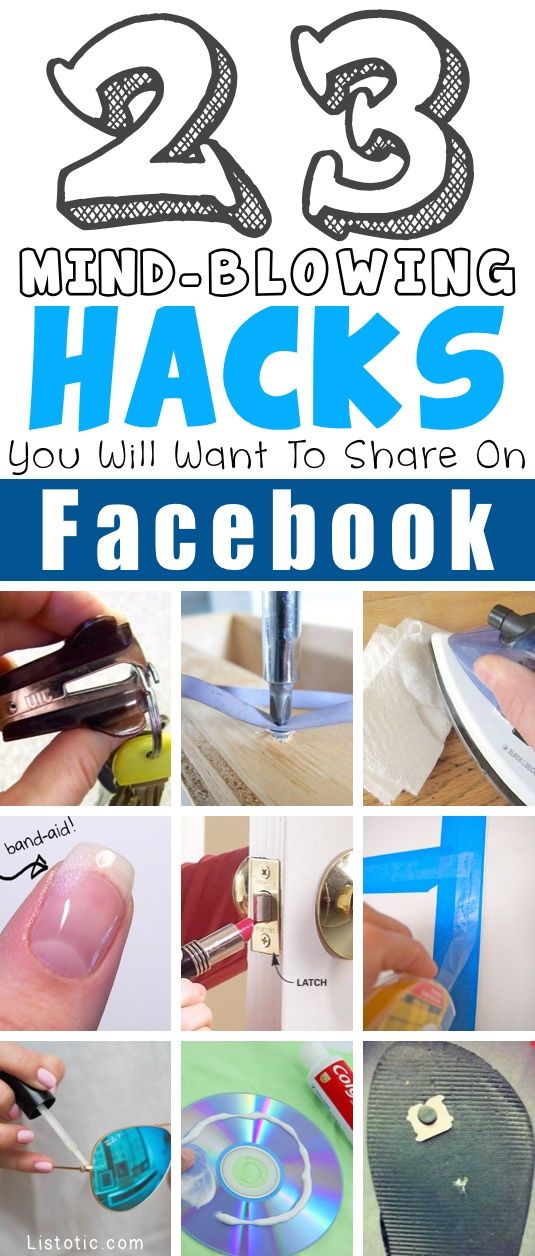 This post contains affiliate links. Please see our Disclaimer Policy.
1. Defogging A Mirror
There are actually several things you can do to prevent your bathroom mirror from fogging up in the first place (shaving cream, vinegar, dish soap and car wax to name a few), but the easiest trick of them all is giving your mirror a quick, cool shot with your hair dryer.
This is a helpful hack for small hotel bathrooms while traveling!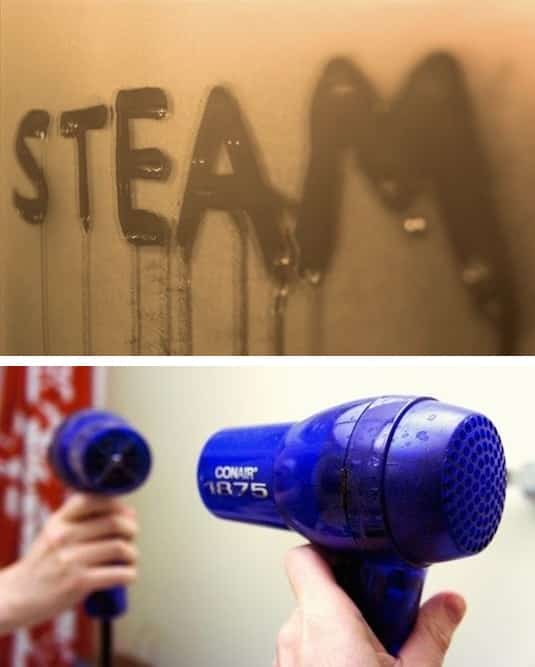 2. Velcro & Rugs
The nice thing about the small bathroom and kitchen rugs that come without the rubber back is that they are easier to wash, but unfortunately they just won't stay put. To keep those little buggers in place, simply add a strip of velcro to the bottom of each corner to keep them from sliding all over the place! Smart.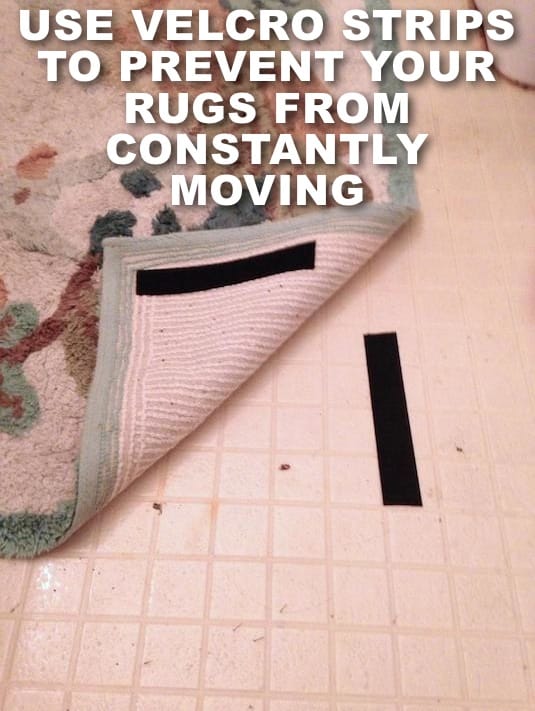 3. Fixing Dents In Wood Floors
This would seem impossible, but the science behind it makes sense. The steam from the iron and wet cloth or paper towel expands the wood where it has been dented in. Although you'd want to test it first in an area that isn't as noticeable, it's worth the 3-5 minutes it takes to try it out!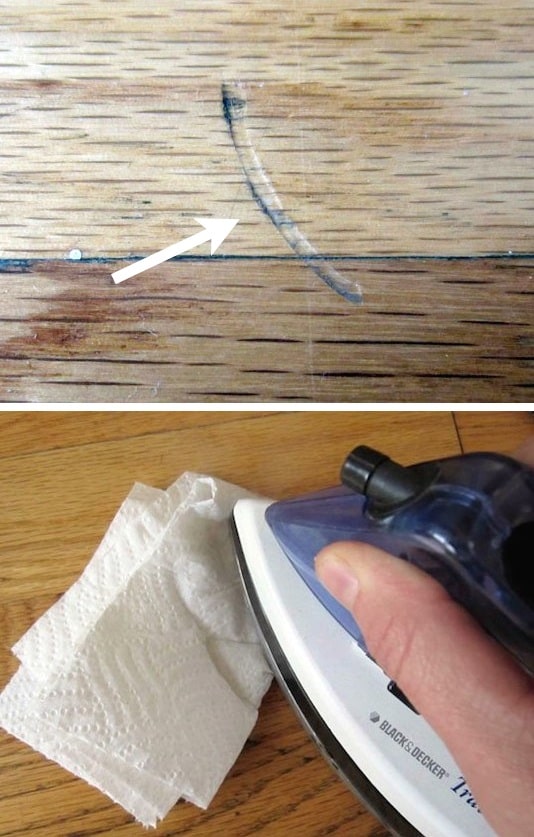 View the entire list of Life Hacks You Will Want To Share On Facebook.
---