2. Repurposed Parmesan Lid
Wow! Did you know that these parmesan lids screw onto the top of small mouthed mason jars? Now you can use it to store your freshly grated parmesan or special seasoning blend. It would even look nice siting on the counter.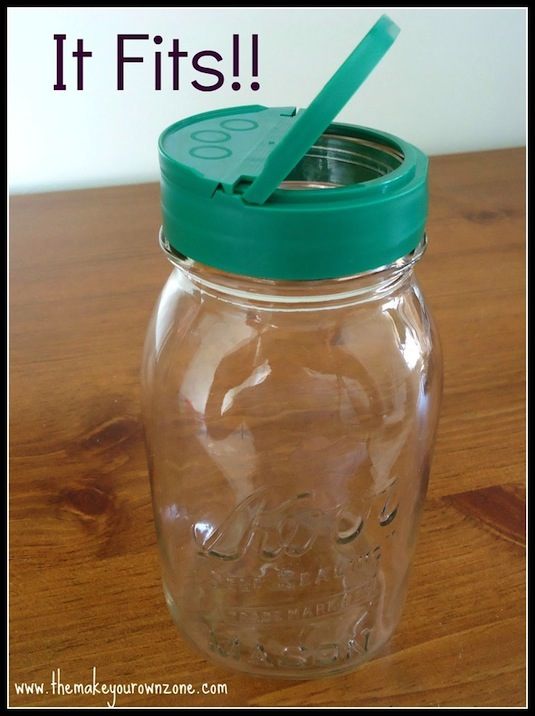 3. Mason Jar Salt Dispenser
Use the top of a Morton salt dispenser to replace a mason jar lid! Now you can use it to store and dispense sugar, salt, pepper, or seasoning! Simply use the lid to trace the exact measurement needed. Cut it on the larger side so that it fits snugly inside of the lid without having to be glued on.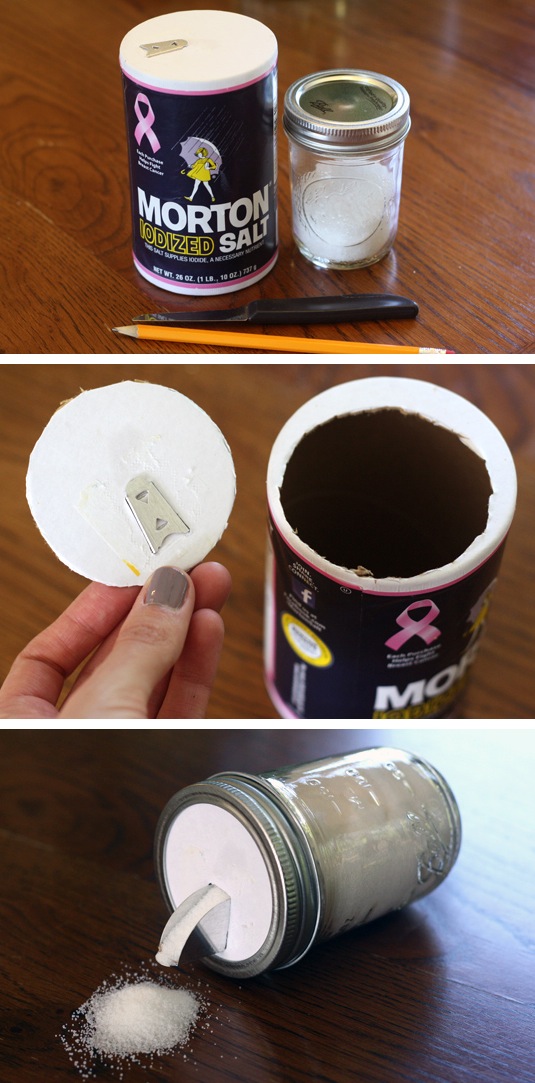 4. Mason Jar Photo Frames
Easy enough! Use mason jars as photo frames. I love the way these upside down mason jars look all grouped together with different sized jars and photos.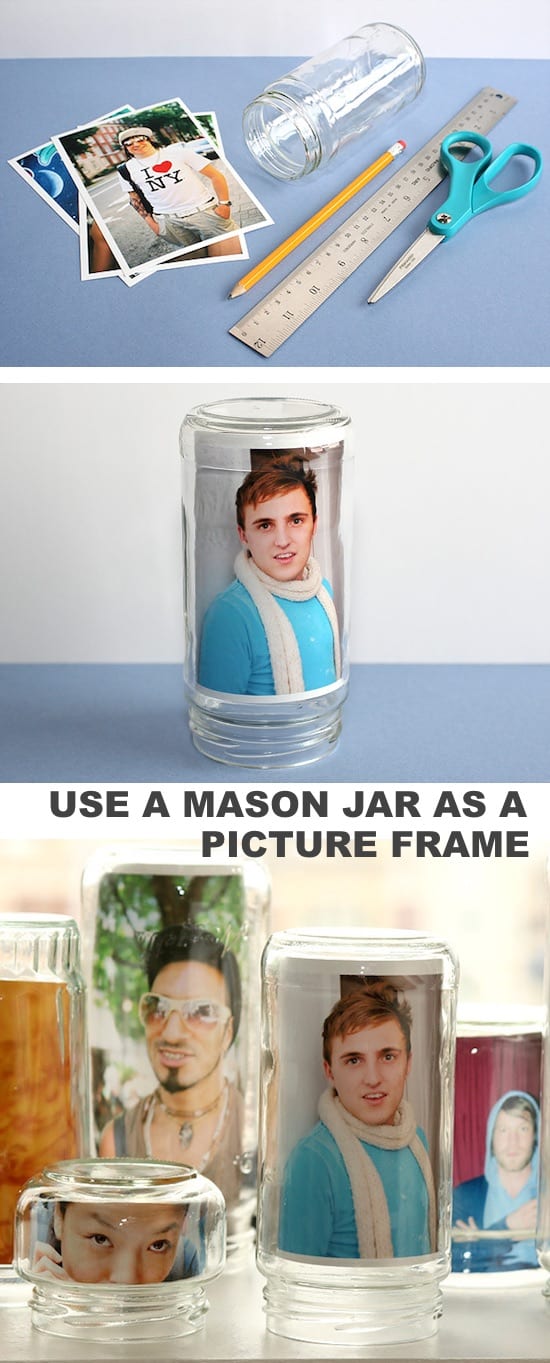 View the entire list of 20 Of The Best Mason Jar Projects.
---