Last Updated on October 7, 2020
This post contains affiliate links.  Please see our Disclaimer Policy.
24. Mason Jar Pressed Rosemary Candle
Enhance and bring to your home to live with these homemade mason jar candles with your perfect scent. These beautiful candles are made with sprigs of your favorite herbs, like rosemary, thyme and lavender. Check out the directions at Garden Therapy where Stephanie Rose shares her love of plants that have healed her from a debilitating illness.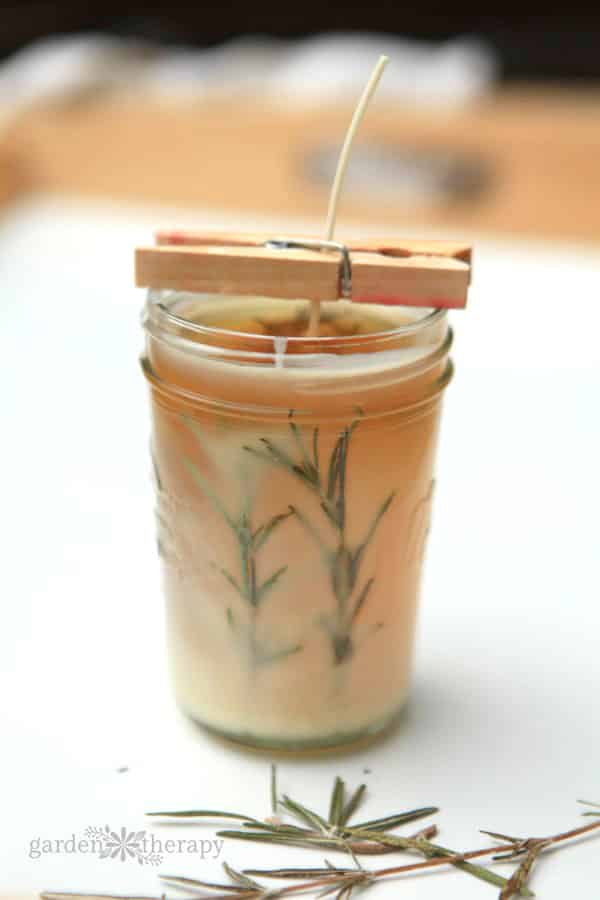 25. How to Color Mason Jars
Do you love the look of antique blue mason jars on with your rustic home décor? But you do not want the price of the real deal antique blue mason jar? Carol with Blue Sky at Home has an easy tutorial on how to color mason jars for you. I was so surprised to see how realistic the tinted blue jar came out. Click here to see how to color mason jars blue with Carol with Blue Sky at Home.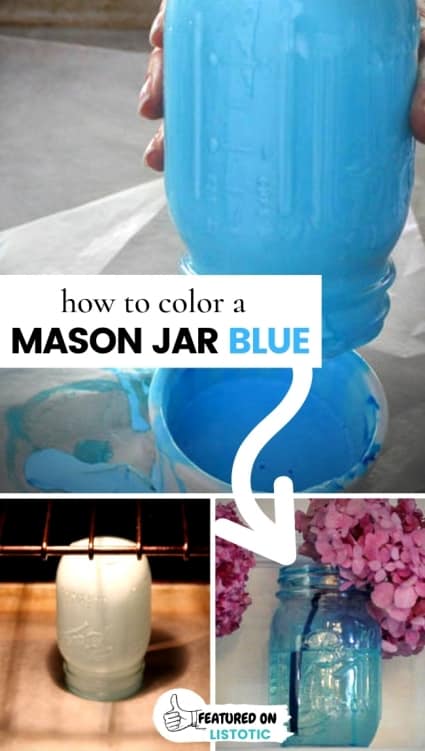 View the entire list of 20 of the Best Mason Jar Projects.
---