14. Mason Jar Lanterns
Use pliers and wire to turn mason jars into hanging lanterns. You could use just about any filler to make it fitting for the occasion. Top them with a tea light, and hang them indoors or out. You could also simply fill them with flowers for pretty hanging bouquets. Check out the instructions for this project over at Intimate Weddings.

16. Mason Jar Under-Shelf Storage
Screw mason jar lids to the bottom of a shelf as a unique way to store craft supplies and other small knick knacks. I've seen this done in the garage for screws, nails and other small pieces, but I love this idea for little, hard-to-organize craft supplies even more. Check out the full instructions for this project here.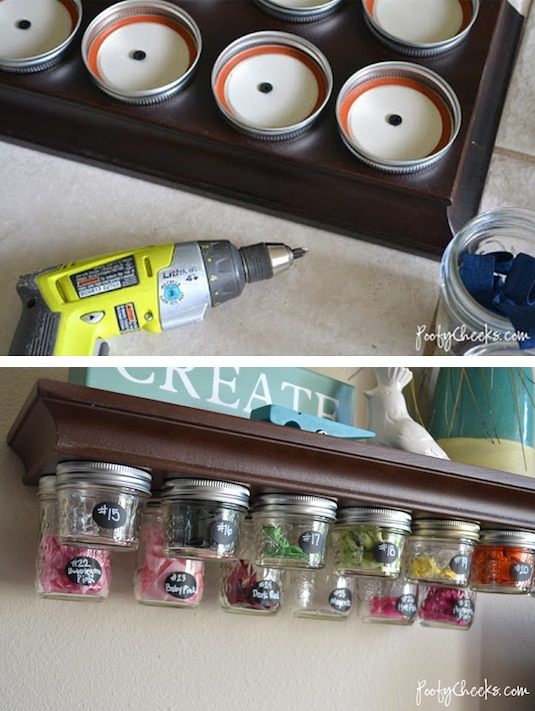 View the entire list of 20 Of The Best Mason Jar Projects.
---