Last Updated on May 28, 2020
This post contains affiliate links. Please see our Disclaimer Policy.
9. Fake Eyelash Abuse
I think just about every woman wants long, full and beautiful lashes. This is why we crimp, curl and apply mascara almost every day. If there is one thing in my makeup drawer that I couldn't live without, it would definitely be my mascara, but at some point falsies and extensions took over, and now a lot of us look like we have spiders crawling out of our eyes. Not to mention the adverse reactions, hygiene risk, and the damage they can do to your natural lashes.
For special occasions, lash extensions or falsies can look stunning when done right (especially for pictures). My only point with this is to encourage women to be their natural selves, and not feel the need to keep up with the girl next door.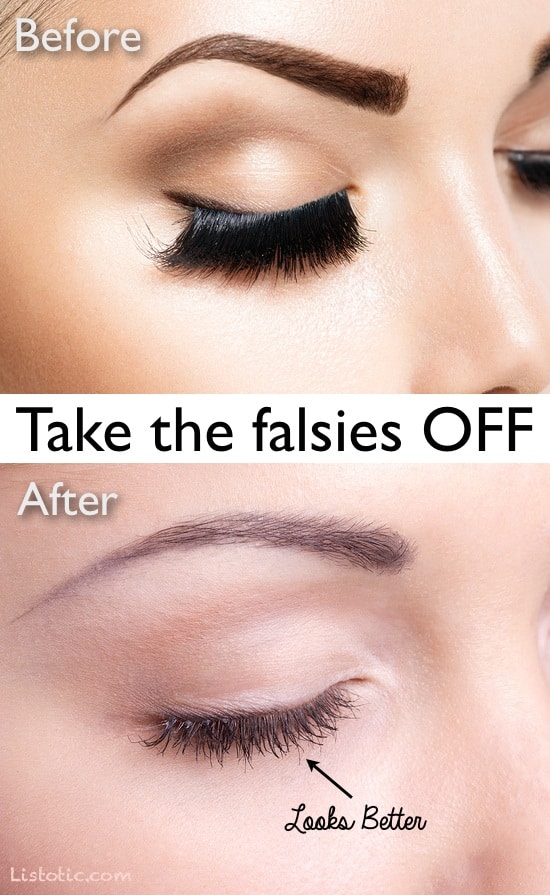 10. Wearing Lipliner All Wrong
One of the biggest beauty blunders that most women don't realize they're doing is not blending makeup properly. Harsh lines are the last thing you want if you're trying to achieve a natural look. Eyeliner is a popular one (my biggest pet-peeve), but lipliner is second on the list.
A lot of women wear lipliner to keep their lipstick from bleeding, but the harsh line that shows up once your lipstick starts fading isn't pretty. The easy solution to this is simple: Blend, baby, blend! Check out the details and more info on this subject here.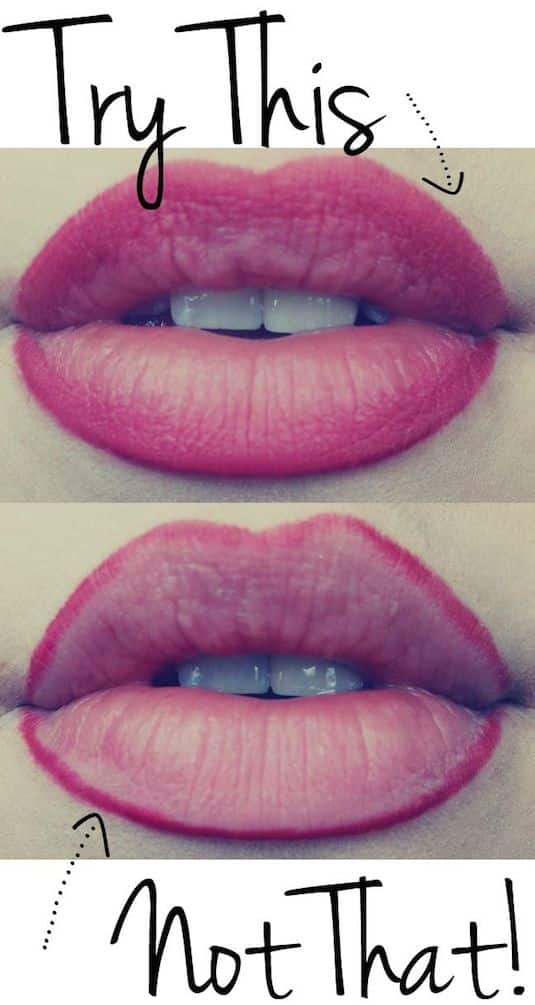 11. Misuse of Dry Shampoo
I feel like dry shampoo is now the 8th wonder of the world! The idea of putting powder in a can to absorb oil is just plain genius. It's torture having to wash, dry, and style your hair every day, and dry shampoo has saved many of us countless hours under the heat of our hair dryer.
The first time I used dry shampoo, I was a little disappointed, only to find out that I was just doing it wrong. My biggest blunder was not waiting for it to absorb. Now I spray it on and let it sit in my hair while I do my makeup, and by the time I'm finished, my hair looks better than it did after being freshly washed the day before.
Here are a few things you may not realize your doing wrong with your dry shampoo, and how to fix them! Every girl should be able to take advantage of this miracle in a bottle.

View the entire list of Beauty Mistakes You Didn't Know You Were Making.
---