Last Updated on May 28, 2020
15. Pom pom Valentines for Kids
Yeah!!! Pom poms!  It was a few decades ago, but I was a cheerleader in high school, and I can't seem to shake the excitement of cheering for the things in life that I'm passionate about.  So, it's no wonder I love pom poms! 
I created these Pom Pom inspired cards for my 2 grands in Arizona, and an extra one. I love the worm, but am having a hard time picking someone to tell them "You don't bug me."  I guess I could sign my family's signature "love, love, love" and that might make it better!?!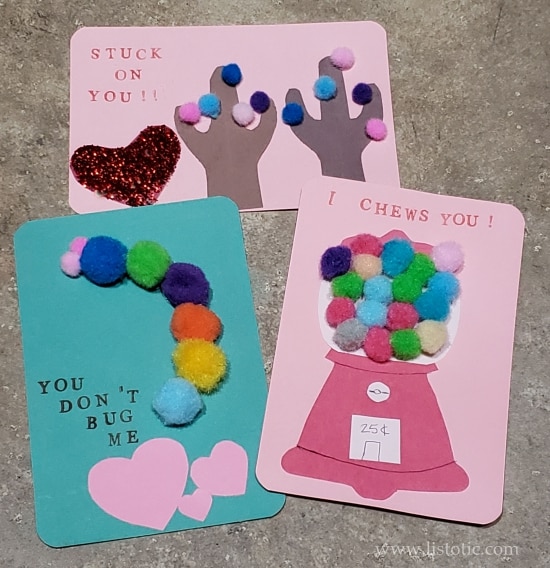 16. Origami hearts
I have always loved to read books.  And, my favorite place to read is in a cozy spot with lots of pillows, blankets, etc… wrapped around me.
Because I love to read, this Origami heart book mark caught my eye.  Amy over at The Idea Room has full instructions.  I just had to make one, too!  My suggestion, follow the video.  The written instructions had me scratching my head.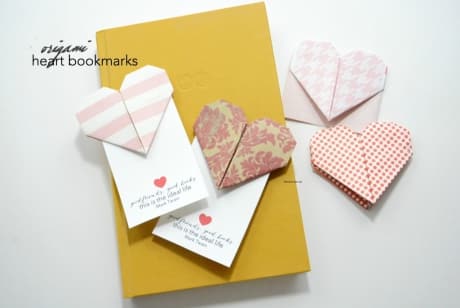 17. Candy Cane Valentine
Here's a very easy and low-cost way to give a tasty valentine!  Andrea shares some ideas on how to save money on this craft.  Check out her post on You Cane Save Money On Valentines.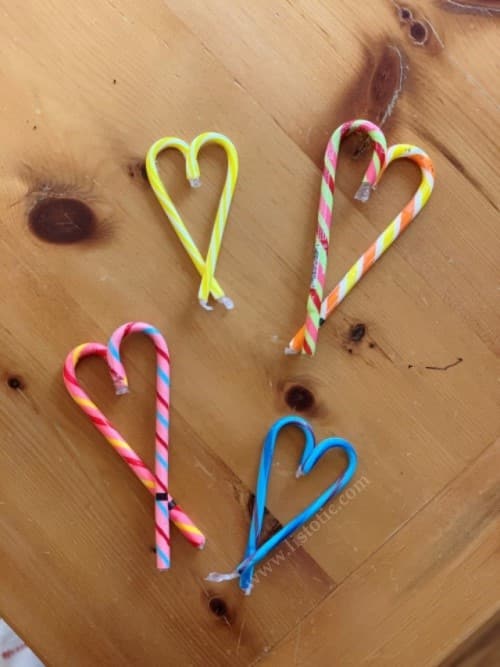 View the entire list of DIY Valentine's Day Gift Ideas.
---