Last Updated on November 4, 2021
Help make the world a better place, while also brightening someone's day with charity gift ideas.
Do something good for the environment or someone in need by purchasing one of these gift ideas for a loved one or even yourself. This list contains a wide variety of items ranging from self care products to jewelry and to pasta sauces that are perfect for just about anyone in your life. It may not be Christmas anymore, but the season of giving doesn't have to end when it comes to making the world a better place.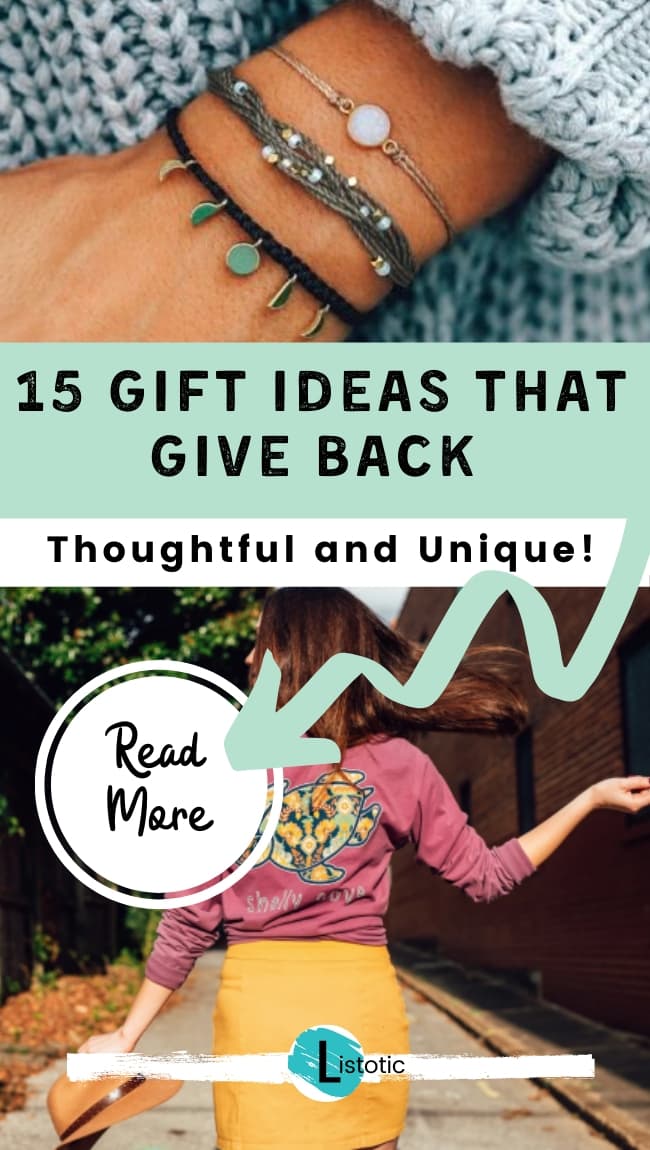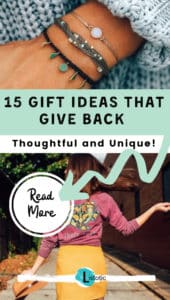 1. Pura Vida Jewelry
Pura Vida is a jewelry company with the purpose of giving artisans in Costa Rica a better quality of life and liveable wages. They sell bracelets, jewelry, and a ton of other cool stuff handmade by the artisans. My favorite is this one because I love how elegant the colors look together. Find more bracelets over on Amazon.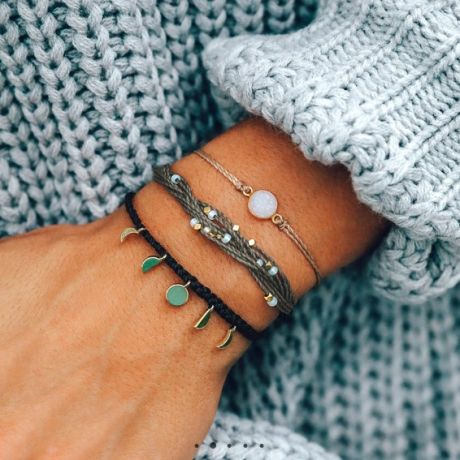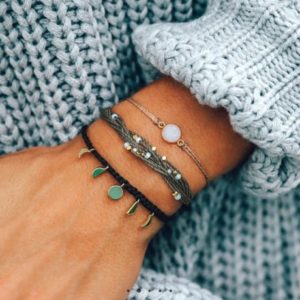 2. Glow For a Cause Skin Products Charity Gifts
Glow For a Cause makes its products all-natural and cruelty-free, including perfumes, body butter, soaking salts, candles, face creams, lip balms, and makeup bags. As a result for every purchase, 5% of the profit is donated to Glow For a Cause's non-profit partnered organizations. Visit them at their website to learn more.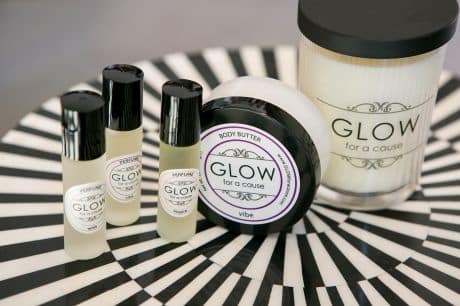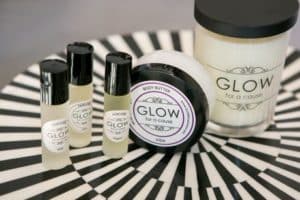 3. Pela Cases
Pela creates 100% biodegradable phone cases, AirPod cases, liquid screen protectors, and various accessories, which as a result helps eliminate plastic waste. The products are made from plant-based sources and are very sturdy. In addition, 5% of the total sales are directly donated to non-profit causes. My personal favorite is this one because it's simple and cute. Learn more and shop here.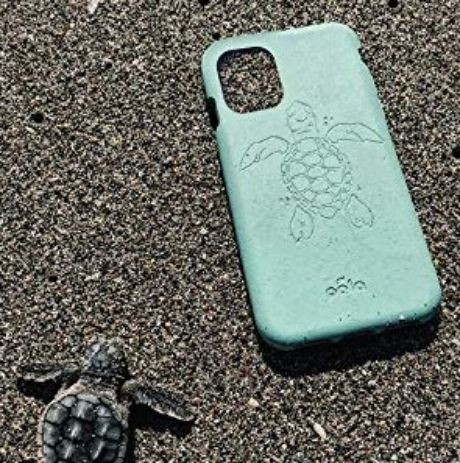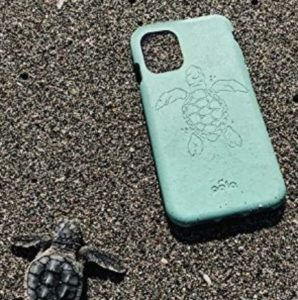 4. Haiti Projects
Haiti Projects sells many handmade fabric-based items made by women in Haiti, like the cushions depicted below. Their main goal is to empower women of rural Haiti and as a result, help guide them towards self-sufficiency. Providing jobs & liveable wages to the people of Haiti, therefore improves their quality of life. Check out these cushions here.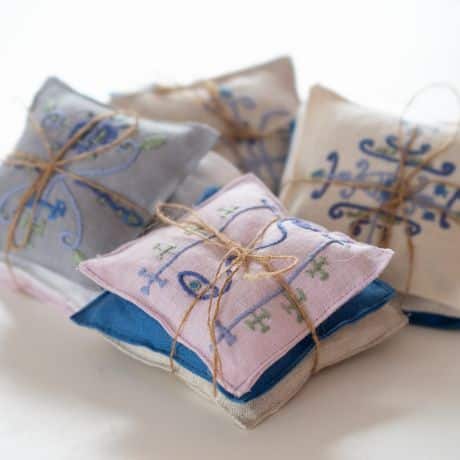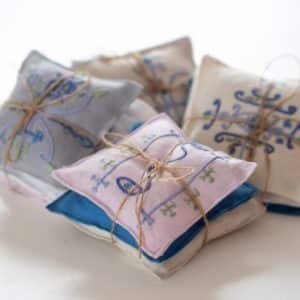 5. Shelly Cove Shirts
Shelly Cove sells clothing and uses the proceeds to save the 6 out of 7 turtle species in the world that are endangered. In addition with every order, you can track a turtle that has been rescued and receive updates about its condition and release. How cool is it to know you helped save that turtle leading up to its release? Find out more here.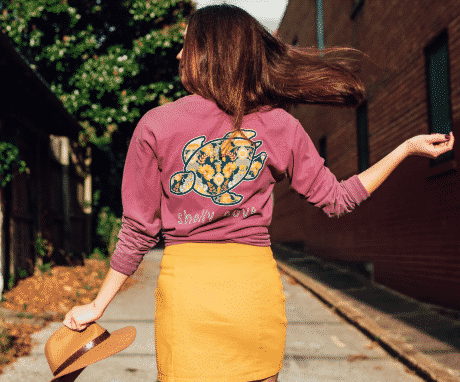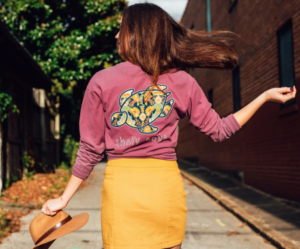 6. WeWood Wooded Watches Gift
WeWood creates all-natural, eco-friendly wooden watches that give back to the environment, rather than just taking. For every watch purchased, WeWood plants a tree to help prevent deforestation. In other words, they plant more trees than they cut down in an effort to better the environment. WeWood has planted over 600,000 trees since it first started in 2010. My personal favorite watch is this one, because of the sleek look to the clock face. Learn more here.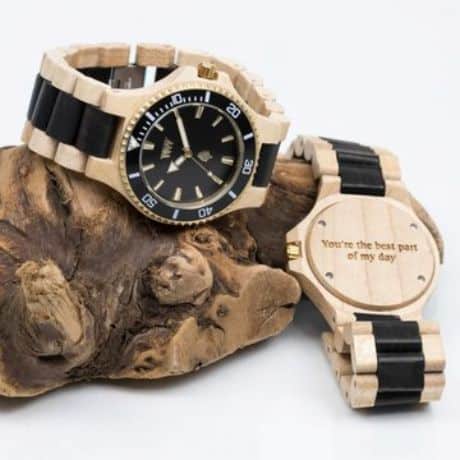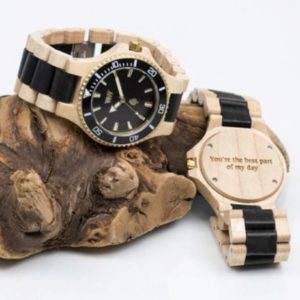 7. Bears for Humanity Charity Gift Idea
This gift is perfect for the kids in your life. Bears for Humanity sells 100% organic, hand-stuffed plushies. For every purchase, a stuffed animal is then donated to a child in need. You can even find them over on Amazon! Learn more here.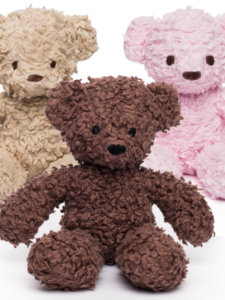 8. Fire Dept. Coffee
This one's for the coffee lover in your life. Fire Dept. Coffee is run by firefighters and veterans with a passion for making coffee. In addition, 10% of the proceeds are donated to injured or otherwise ill men and women in or retired from the line of service. Browse their site here.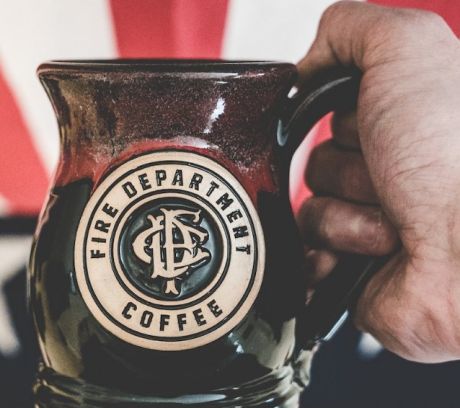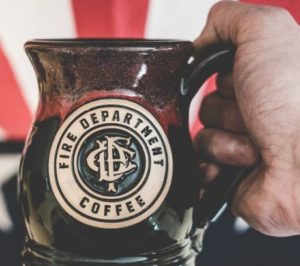 9. Love Your Melon Winter Gift Idea
Love Your Melon sells knitted hats made from 100% cotton. The company has a goal of giving a hat to every child diagnosed with cancer in America. In addition, 50% of all net profits are donated to Love Your Melon's partnered non-profit organizations. Consequently, Love Your Melon has donated roughly 7 million dollars to pediatric cancer research centers and over 190 thousand hats to children battling cancer. This is my personal favorite beanie because I think the little pom pom on top is super cute.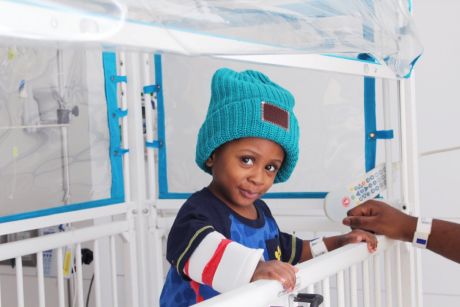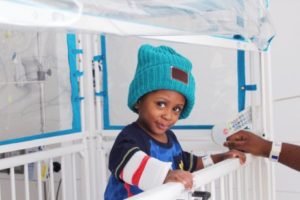 10. Newman's Own
For all the chefs in your life, Newman's Own sells products such as sauces, dressing, salsa, candies, coffee, tea, and much more. In addition, they're very transparent about the ingredients that go into the food products. Founded by American actor Paul Newman, Newman's Own donates 100% of its profits to charity. As a result, the company has given over 550 million dollars to charity since it was founded in 1982. You can find numerous products over on Amazon.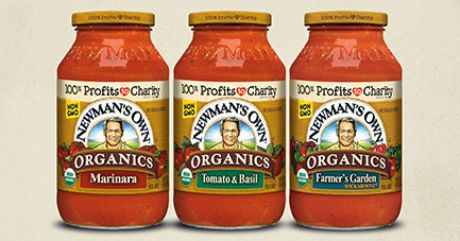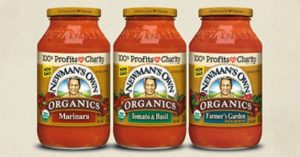 11. Dog For Dog
How about picking up a gift for your pet? Dog For Dog sells nutrient-rich dog food, products, and toys, such as dental sticks, shampoo, beds, and even a peanut butter product made specifically for dogs. In addition, the company gives back by donating dog food to shelters all across the country. As a result, over 1 million pounds of dog food has been donated to dogs in need.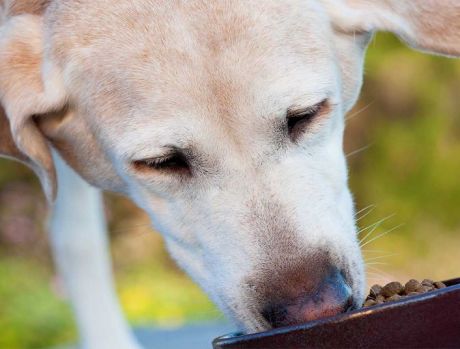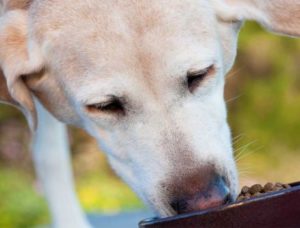 12. iHeartCats
For the cat lovers in your life. Similar to Dog For Dog, iHeartCats sells cat-themed products like shirts, jewelry, socks, hats, stickers, and much more. Furthermore, the proceeds are donated to help pay for supplies and proper care for shelter cats across the country.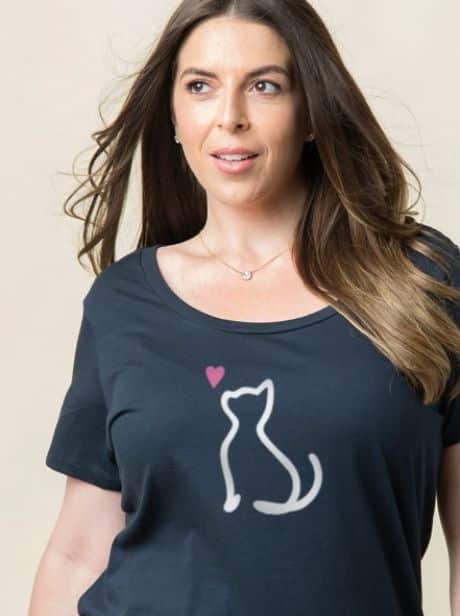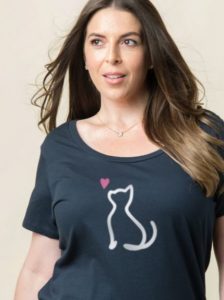 13. Toadfish Can Cooler
Toadfish creates high quality, eco-friendly koozies that can stay upright on any surface via suction cup technology. Furthermore, it helps keep your drink cold by using vacuum insulation, and it prevents sweat! Moreover, for every product Toadfish sells, they plant 10 sq. ft. of new oyster beds in the ocean to help keep the water clean and pollution-free. Buy one for yourself or a friend.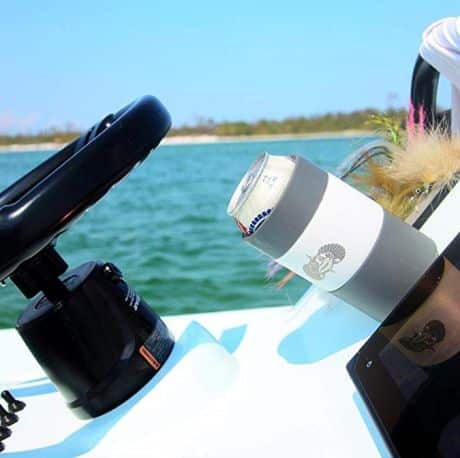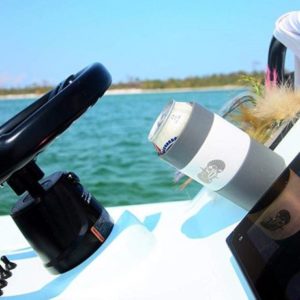 14. Zero Waste Face Makeup Removers
Did you know that makeup wipes alone generate enough waste to be considered the third most wasteful product in the world? Zero Waste Face strives to lower the number of wasted makeup wipes around the world by manufacturing high quality, efficient, and reusable makeup sponges. In addition, once the product reaches the end of its lifespan, you can ship it back and Zero Waste Face will recycle them for you. This would make a great gift for the beauty guru in your life.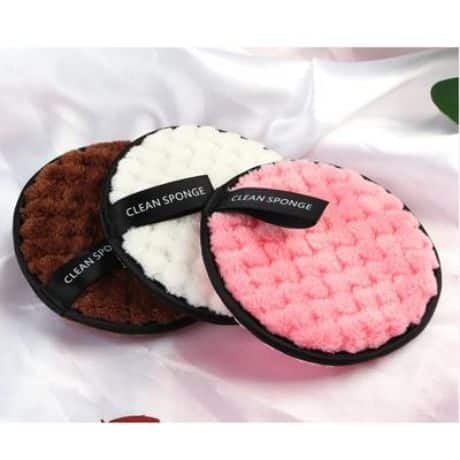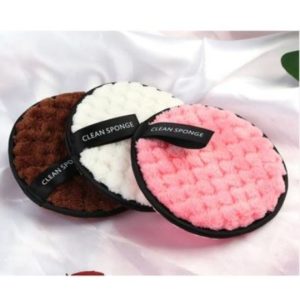 15. Soapbox Charity Gift Ideas
Soapbox strives to bring better hygienic practices to those living in less fortunate situations by creating all-natural, organic bars of soap made from recycled and sanitized soaps donated from hotels. For every product you buy from Soapbox, a bar of soap is donated to a person in need. Additionally, soapbox provides hygiene classes to less fortunate communities to teach the importance of hygiene. You can find their products over on Amazon, or you can order directly from their website here.