Last Updated on December 18, 2020
This post contains affiliate links. Please see our Disclaimer Policy.

15. Hang up bananas
This is a cheap product that will keep your kitchen counters clean and free of clutter while also having healthy snacks easily accessible to the family. An under cupboard banana holder keeps bunches of bananas off of your precious working space. This Banana bungee has rave reviews (and I have one myself!) it holds a single banana or 5 bunches of bananas! When you go through bananas as quickly as we do at our house this little item helps save tons of countertop space thus making the kitchen look cleaner and more organized!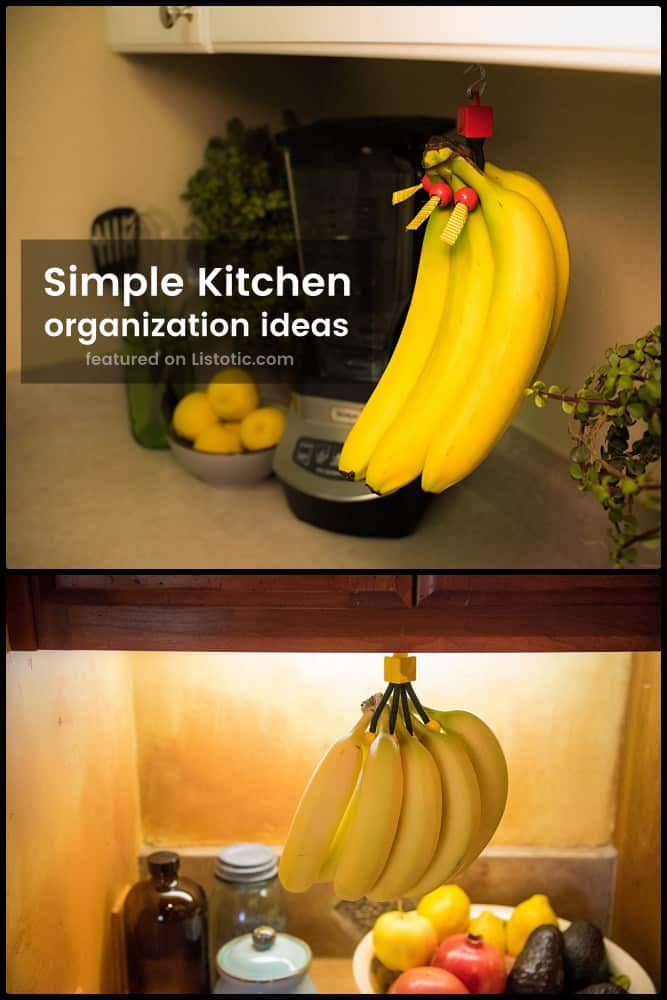 View the entire list of Easy Kitchen Organization Tips.
---