Last Updated on November 1, 2019
More of My Favorite DIY Kids Halloween Costumes…
21. Peter Pan
Yes, DIY kids Halloween costumes are doable for toddlers. This homemade costume is super adorable and easy to make! Check out more pictures and the detailed instructions over at Babble.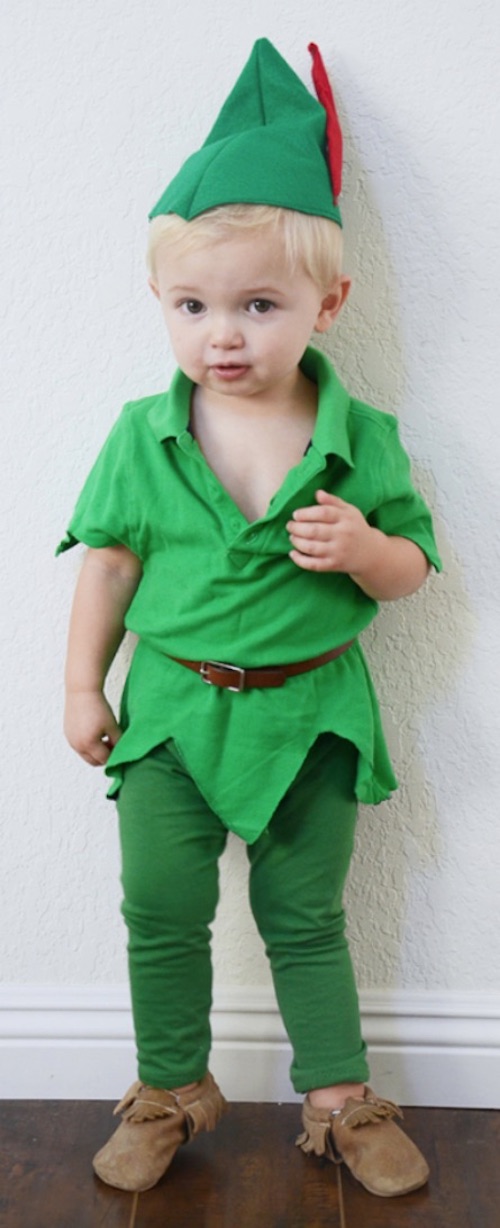 22. The Man in the Yellow Hat
This would be an easy costume to spot in the dark! That bright yellow color may be hard to find, but that's all you will need is a little fabric dye to get the look. Check out the list of supplies and full tutorial over at Haute Apple Pie.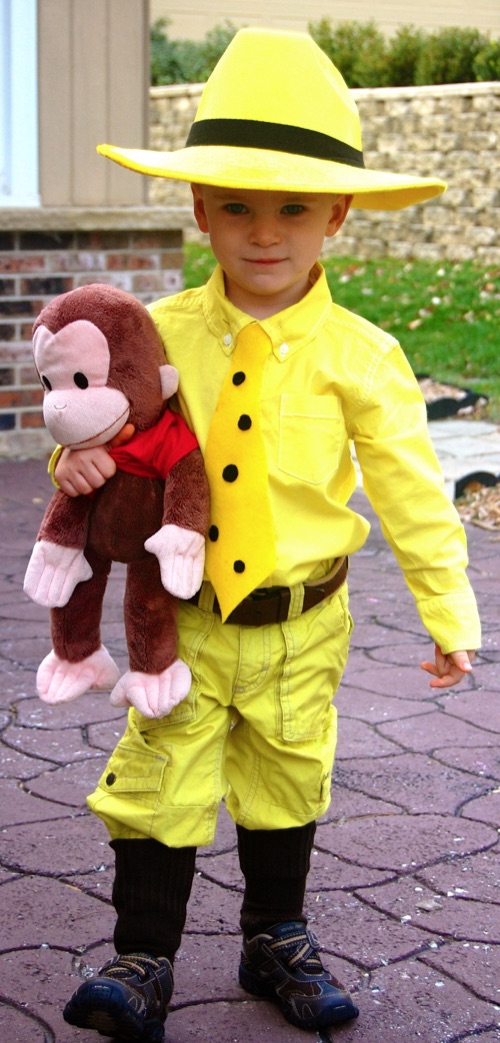 23. Funny Giraffe
I couldn't find the source or any instructions for this costume, but I think that a yellow poster board, construction paper and a little creativity would get you there. I would possibly glue large popsicle sticks or a paint stick onto the inside of the neck to give it more support. Also, the spots on the shirt would be easy to make with brown felt!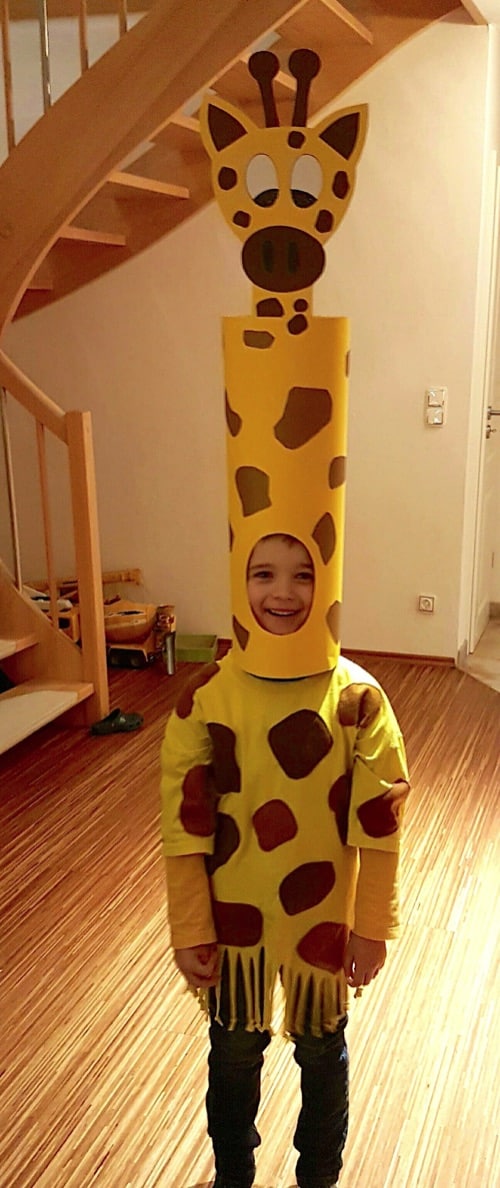 24. Old Lady Baby
Dressing your baby or toddler up as an old lady or man is sure to get some laughs! I've seen this costume done with a homemade PVC pipe walker (super funny), but that doesn't seem practical to carry around trick or treating. I really like the cane idea, though! The hair can be made with yarn or even cotton balls.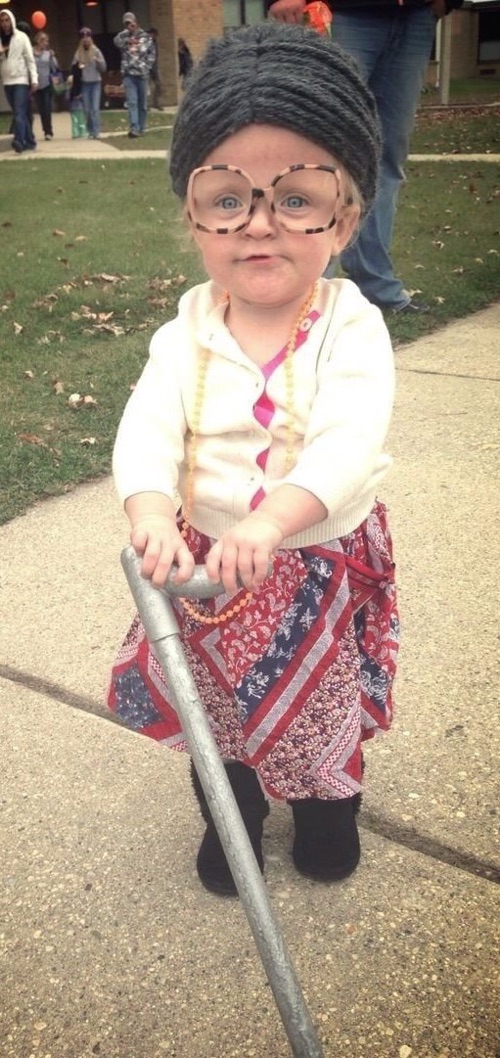 25. Crazy Cat Lady
Hop on over to Crafty Morning to see how to put together this hilarious costume! For instance, they've really pinned down the details on this one. I love the huge hair rollers.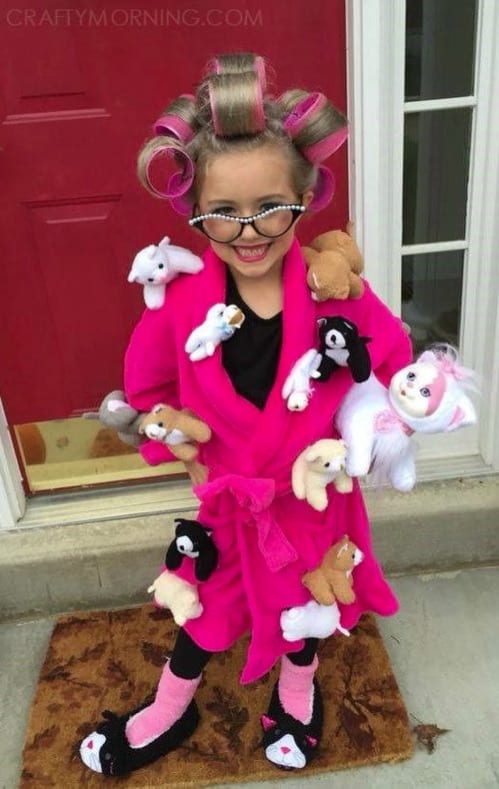 |