Last Updated on November 1, 2019
More of My Favorite DIY Kids Halloween Costumes…
11. Classic Scarecrow
More cute than scary! I love every detail of this costume. Where The Smiles Have Been has created a tutorial on how to get the look, including that adorable hat! It's a simple project using felt and hot glue.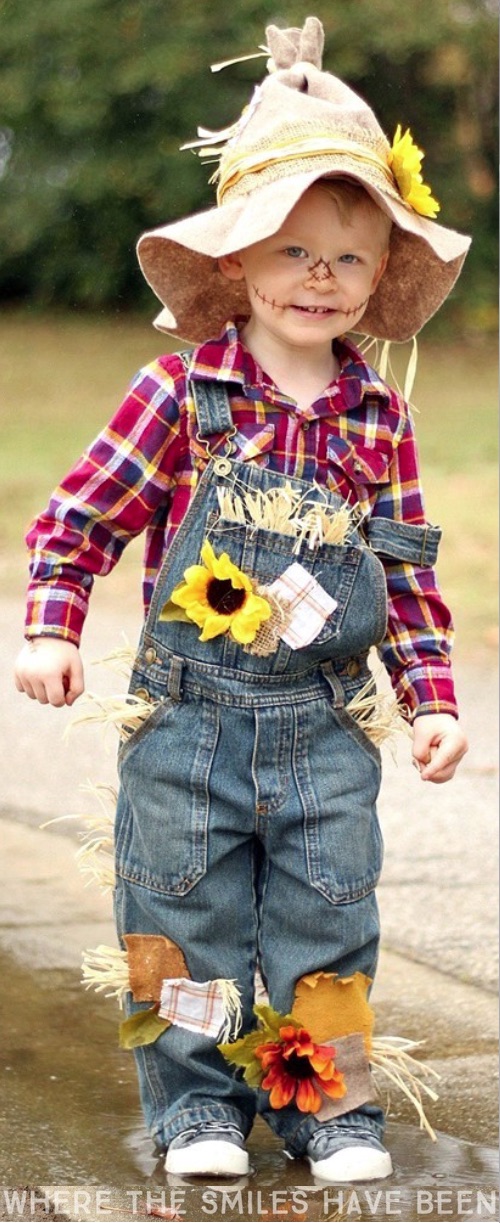 12. Spider & Web
These easy homemade spider and web costumes are perfect for siblings or besties! Check out the full instructions and a lot more pictures over at Pretty Plain Janes.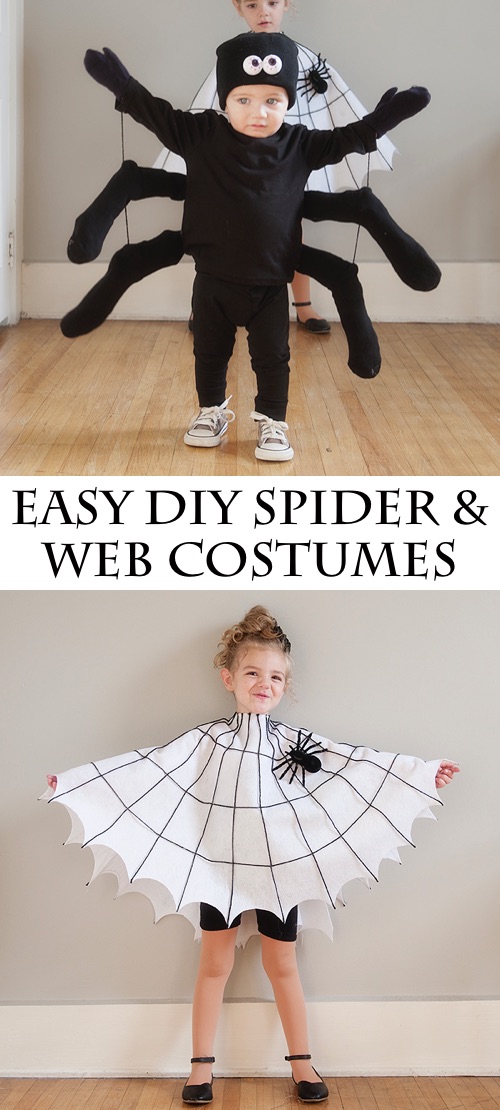 13. Mario & Luigi
These two cuties are dressed up as the famous Mario Brothers, and just look at how easy but effective the costumes are! With a few felt cut-outs you can transform a basic tee, cap and overalls into Mario and Luigi. Just don't forget the mustache! I absolutely love this idea for siblings. Check out more details here.


14. Teenage Mutant Ninja Turtle
The Ninja Turtles were my heroes growing up, and I still get a kick out of the idea of a masked turtle fighting a sewer rat. It's just awesome! Hop on over to A Night Owl Blog for the easiest homemade Ninja Turtle costume tutorial, ever! I love the shell idea.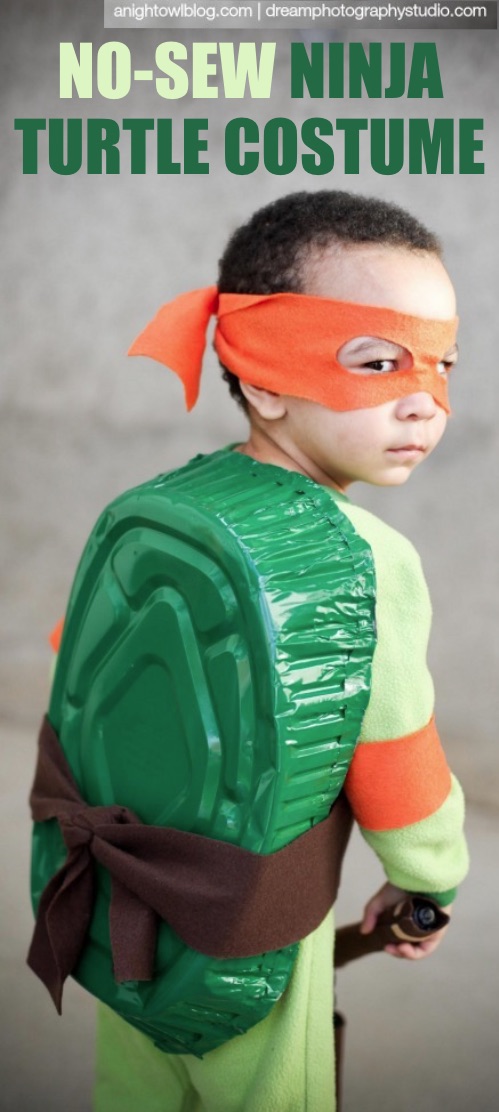 15. GumBall Machine
My daughter did the one last year, and it was a big hit! We used a red tutu, but I think the large red felt on this one looks more realistic. Check out all of the details and instruction over at A Casarella.


|