Last Updated on May 28, 2020
This post contains affiliate links. Please see our Disclaimer Policy.
31. Hidden Toothbrush Storage
I, for one, do NOT like my toothbrush being out in the open, especially in a small or shared bathroom. It just doesn't seem sanitary, not to mention very pretty sitting on the counter. If you have a medicine cabinet, here is a unique solution to keep them inside without falling out every time the door opens.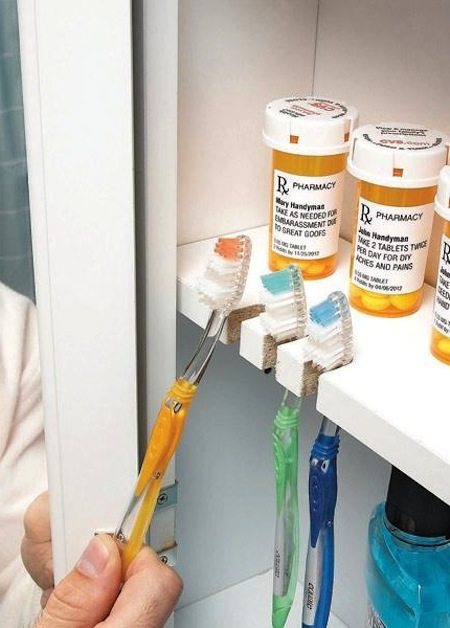 32. Under Sink Pocket Organizer
I've already discussed all of the wonder benefits of a a shoe organizer, but I really like the idea of cutting one in half to use under the kitchen or bathroom sink. It just never occurred to me that I could customize the size with a pair of scissors to fit where needed! Check out the full instructions for this here.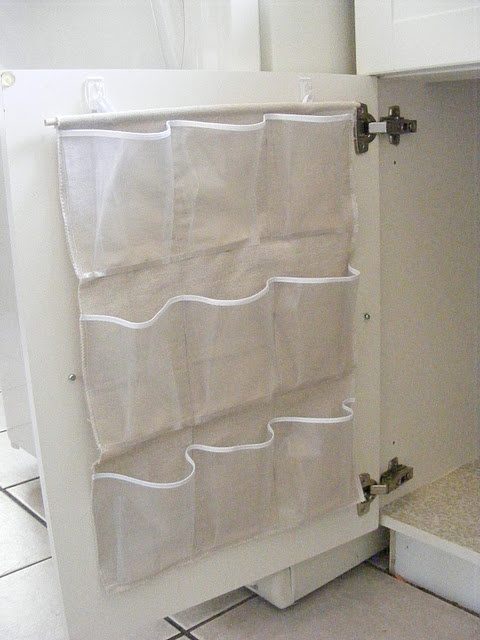 33. Basket Dividers
Use those cheap baskets you find a Walmart or The Dollar Store in your bathroom drawers to separate, organize and store all of your make up and other toiletries! You could have one basket for eyes, one for lips, one for brushes, one for nail supplies, etc.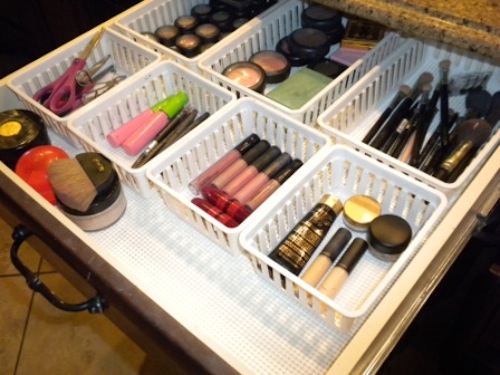 View the entire list of Brilliant Storage Ideas.
---