Last Updated on May 28, 2020
36. DIY Fruit & Veggie Wash
Don't waste your money on those sprays they sell at the store. Not only is this a lot cheaper, but it's also all natural. Even if you buy your produce organic, giving it a good wash is important. I've also seen a few recipes with vinegar, but I don't like the smell. Purchase a small spray bottle, and then fill it with one cup of water, one tablespoon of fresh lemon juice, and one tablespoon of baking soda. Shake gently to mix it together (it will bubble and fizz a bit).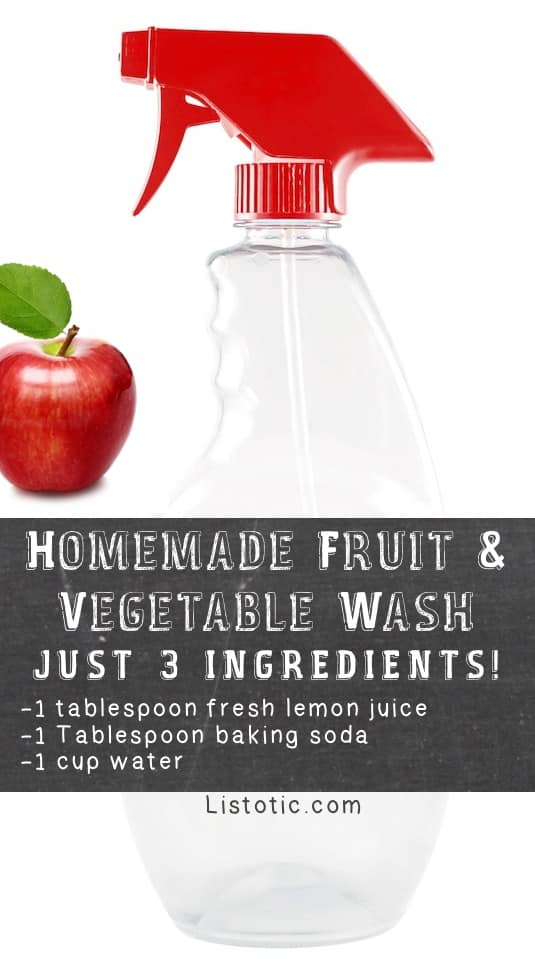 37. How To Peel A Kiwi
My kids absolutely love kiwis, so I find myself chopping them up into little bite sized pieces quite often. I used to use a knife to carefully and slowly slice away the hairy skin, until I discovered this neat little trick that will not only save you a ton of time, but it's kinda fun too!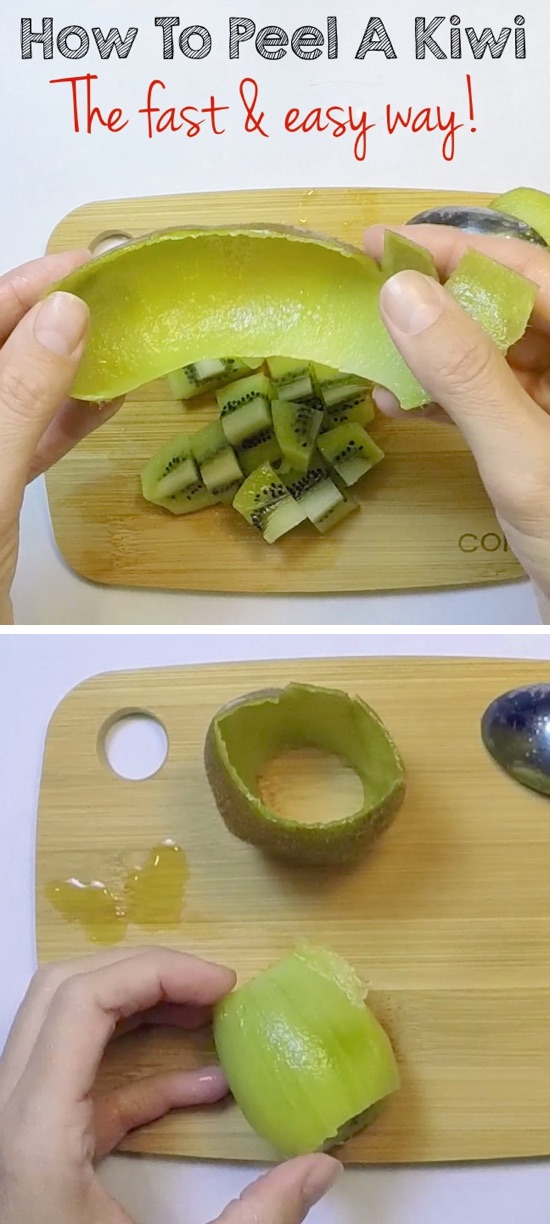 Use a spoon! Simply cut the ends off of the kiwi, and then insert a regular sized spoon into the flesh of the kiwi and roll it all the way around the edge of the skin. The edge of the spoon works like a knife on a ripe kiwi, cutting right through the flesh. Just make sure your kiwis are ripe. You don't want to eat a sour, unripe kiwi anyway. 🙂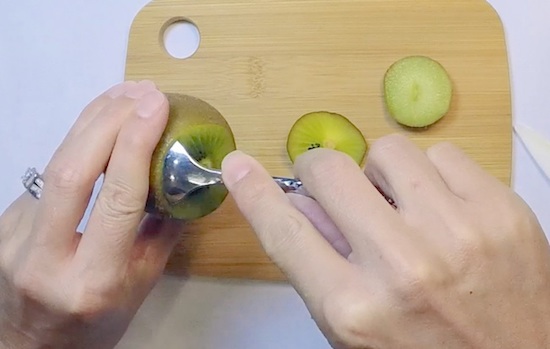 View the entire list of Kitchen Tips and Tricks That Nobody Told You About.
---