Last Updated on May 28, 2020
If you're anything like me, you spend a lot of time planning meals and preparing food, making all of those helpful kitchen tips and tricks that save you time (and your sanity) worth knowing! And so, I have rounded up some of the best kitchen tips that just might have you saying "Why didn't I think of that?". I certainly wish I had known these a long time ago!
A few of these "secrets" I know I will use often (like fishing out broken egg shells and freezing leftover sauces). Whether you're a workaholic who barley has time to open the fridge, a busy stay-at-home mom, or are in the running for your own show on The Food Network, I think you'll find a few hacks here that will make life easier!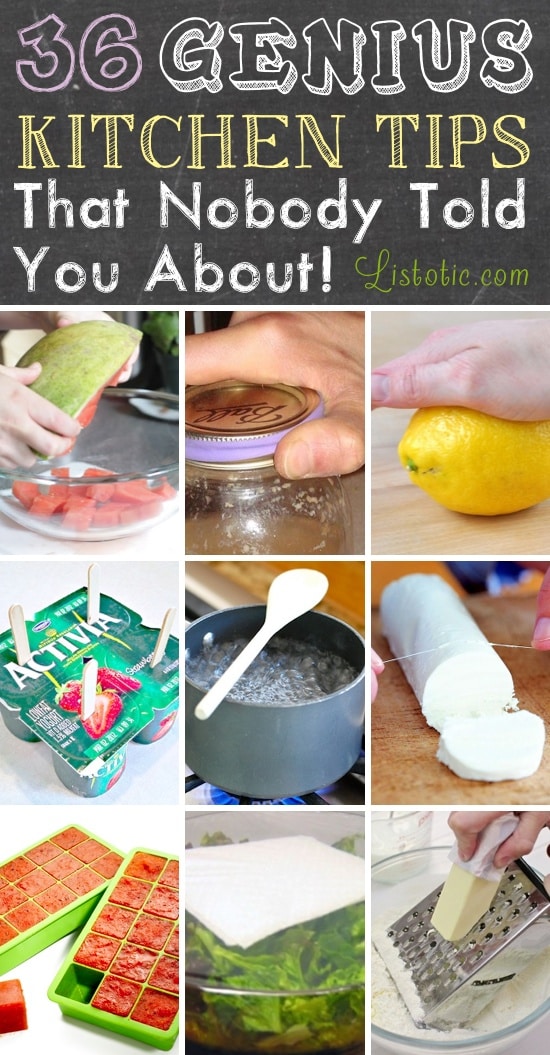 View the entire list of Kitchen Tips and Tricks That Nobody Told You About.
---