Last Updated on May 28, 2020
29. Freeze Herbs In Oil
If you freeze your herbs in olive oil it will prevent them from browning and getting freezer burnt. Not to mention they will always be handy, whether in season or not. Toss the cubes in a pan for sautéing meat and veggies, or use them as a sauce for pasta.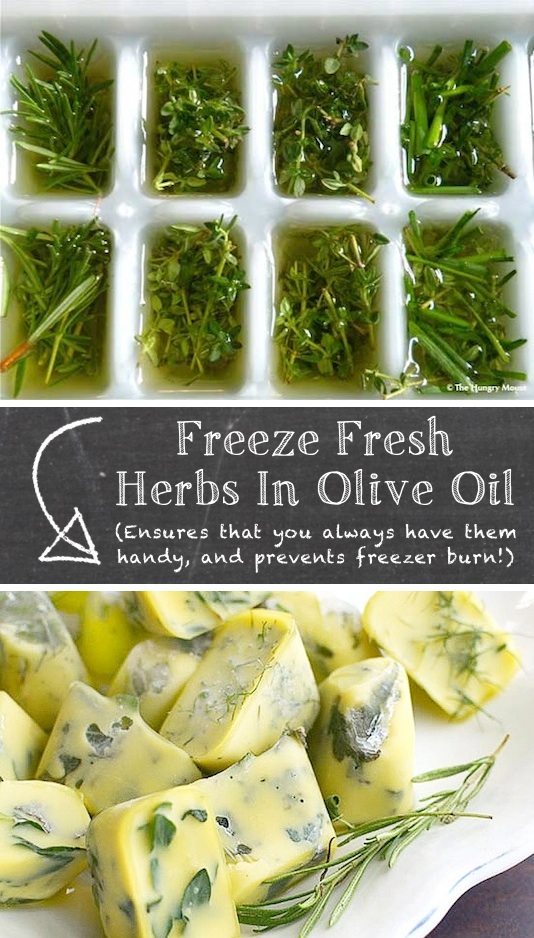 30. Opening Jars With Ease
There's always that one jar that pisses you off! I usually just hand it over to the husband, but when you need a little bit of assistance, just put on a rubber kitchen glove, or place a thick rubber band around the lid. The rubber gives you just the right amount of grip to get the job done without tearing a muscle.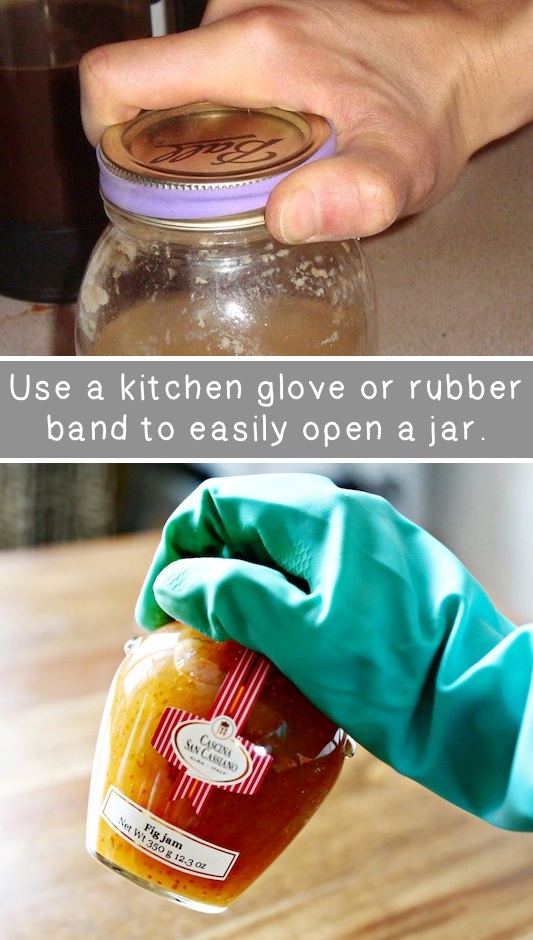 31. Cherry Tomato Hack
I usually just pop these in whole, but if you are using them for a salad or other dish, here is a trick using 2 sturdy plastic lids to cut them quickly! Make sure you are using a large, sharp knife.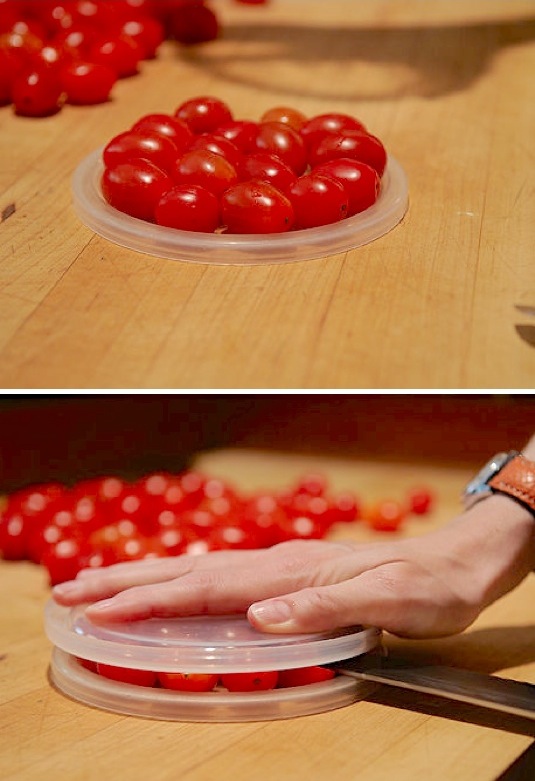 View the entire list of Kitchen Tips and Tricks That Nobody Told You About.
---