25. Coat Cups With Non-Stick Spray
When measuring sticky stuff like honey, molasses or peanut butter, spray your measuring cups with a non-stick spray (or make a quick coat with oil) so that it slides right out.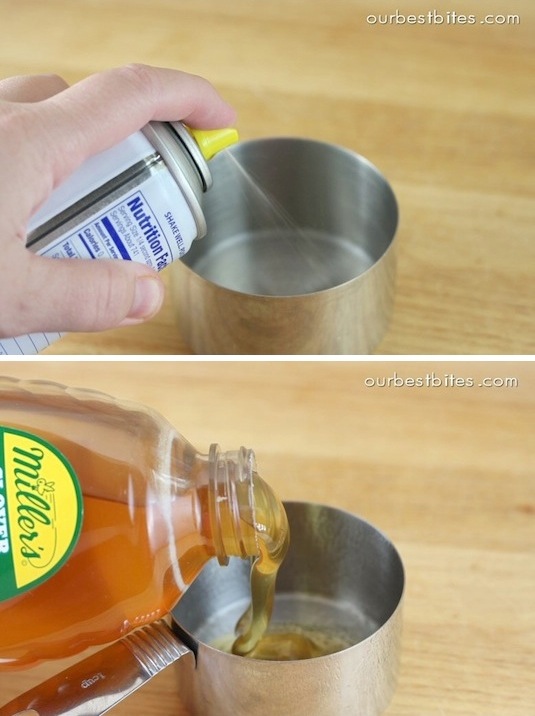 26. Wooden Spoon Trick
Place a wooden spoon over boiling water to keep it from boiling over. There is a lot of science behind this, but the easiest way to explain why this works is because the spoon pops a lot of the bubbles once they come into contact with it, and it also absorbs some of the moisture. Apparently, metal spoons don't work because they heat up too fast. It's worth a try!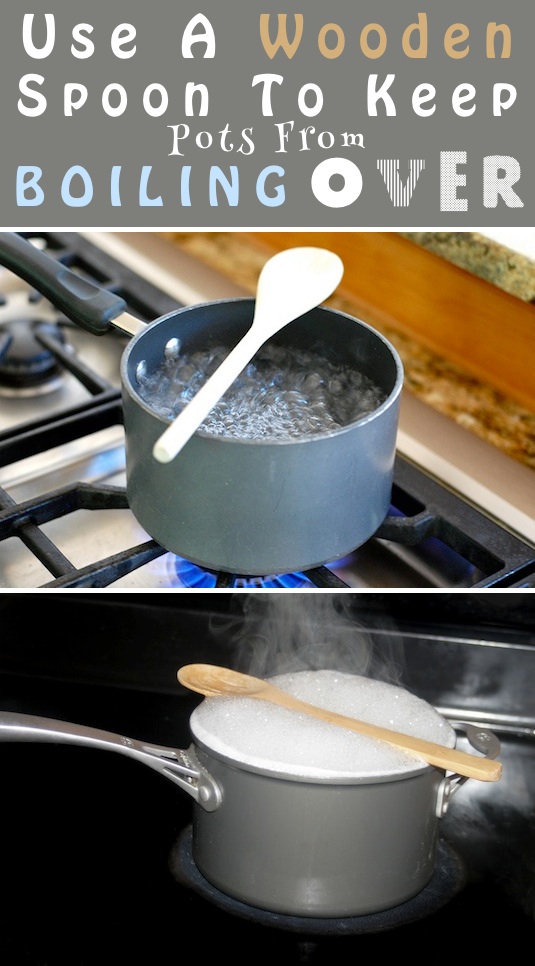 27. Save Your Cake And Eat It, Too
If you've ever taken leftover cake home and went to eat it later, it's just not the same (kind of gross, actually). The edges are always stale and crumbly after sitting out. Next time, place a few pieces of bread on the outer edges to keep it soft and moist!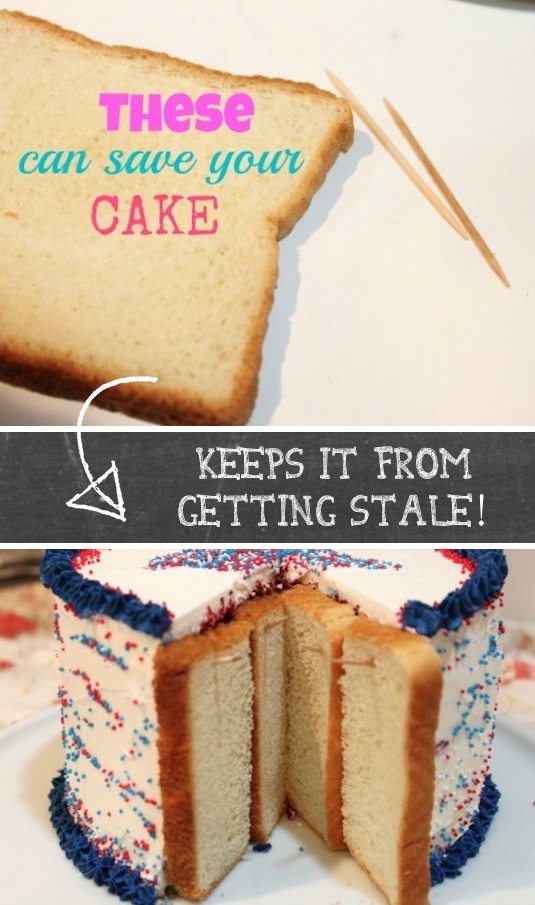 ---