26. Surprise Rice Krispie Easter Eggs
What's better than a plastic Easter egg stuffed full of candy? An Easter egg shaped Rice Krispie treat with a surprise hidden inside. Duh!!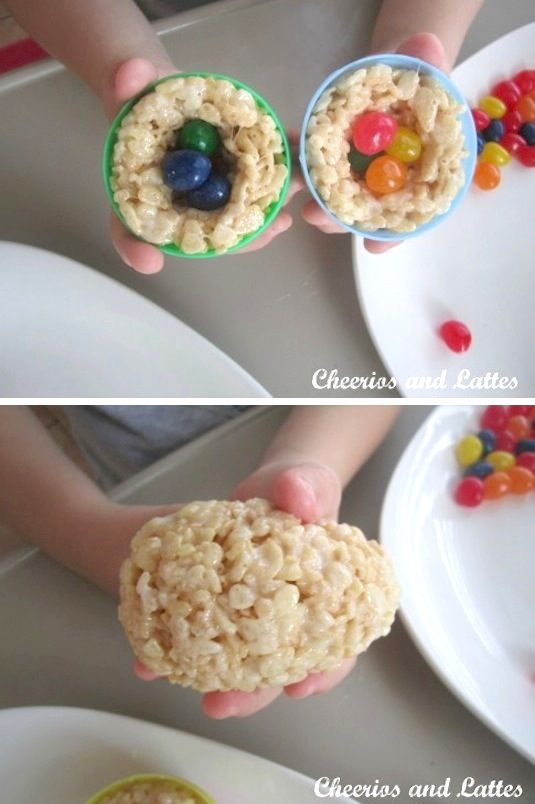 27. Carrot Patch Cake
A carrot in EVERY slice. Brilliant! The cake itself is gorgeous, but then once you slice into this baby, it's certainly a one-of-a-kind. It's even topped with crushed Oreos for a more authentic garden patch look.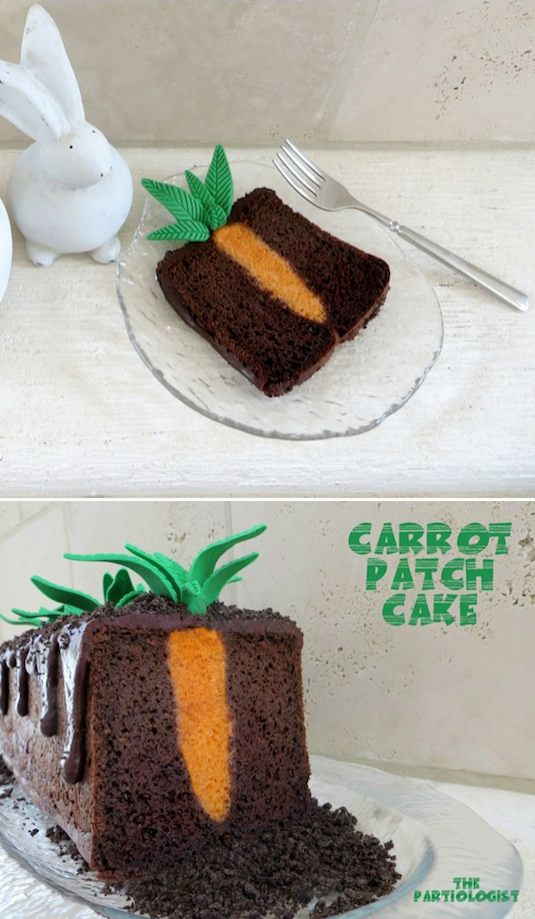 28. Gingerbread Man Cupcakes
Well, I suppose if you can stuff cake inside of a cake, you can put a cookie in there, too! I love the idea of using the fun shape of a gingerbread man cookie.
The roof is made with graham crackers and frosting. A LOT of frosting as you can see!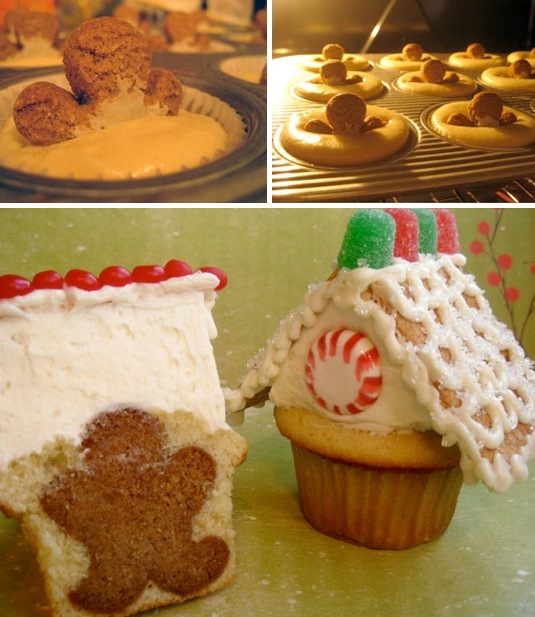 View the entire list of "Surprise-Inside" Cake & Treat Ideas.
---