Last Updated on May 28, 2020
When I ran into a few of these peek a boo cake recipes on Pinterest last year, I knew I had to give it a try. The idea of having a surprise hidden inside of cake, bread, or other treats was just too much for me to ignore!
Most of these I haven't attempted yet, but with the holidays inching closer, I'm ready to give them a go. After you see the step-by-step instructions, they are actually much easier than they might appear to make these cakes. And so, I've compiled a list of some of the best surprise treats!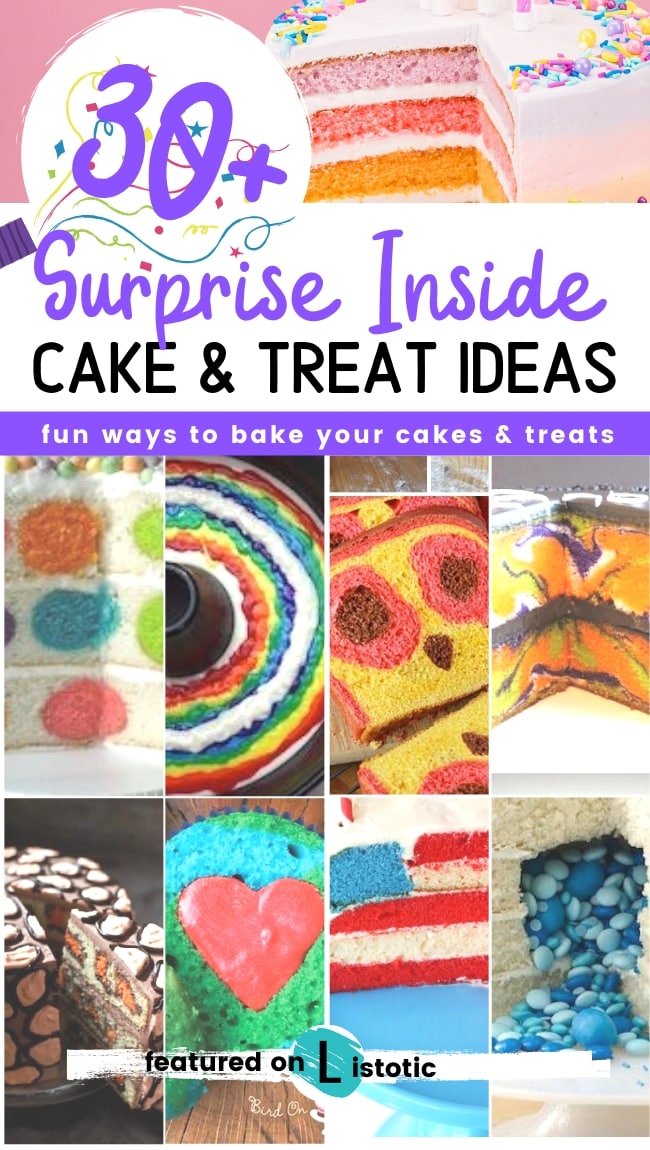 This post contains affiliate links. Please see our Disclaimer Policy.
Scan our ideas for Surprise Inside Cake Designs:
View the entire list of 30 "Surprise-Inside" Cake & Treat Ideas.
---