Last Updated on May 28, 2020
This post contains affiliate links. Please see our Disclaimer Policy.
25. Owl Face Reveal Bread
Similar to the panda bread but with a few little tweaks, this owl face is sure to be a hit! Owl faces seem to be plastered all over everything these days, why not a sandwich loaf?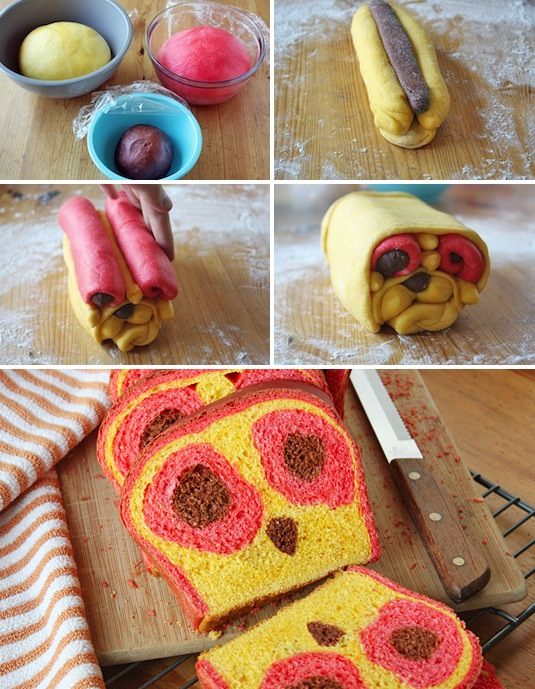 26. Surprise Rice Krispie Easter Eggs
What's better than a plastic Easter egg stuffed full of candy? An Easter egg shaped Rice Krispie treat with a surprise hidden inside. Duh!!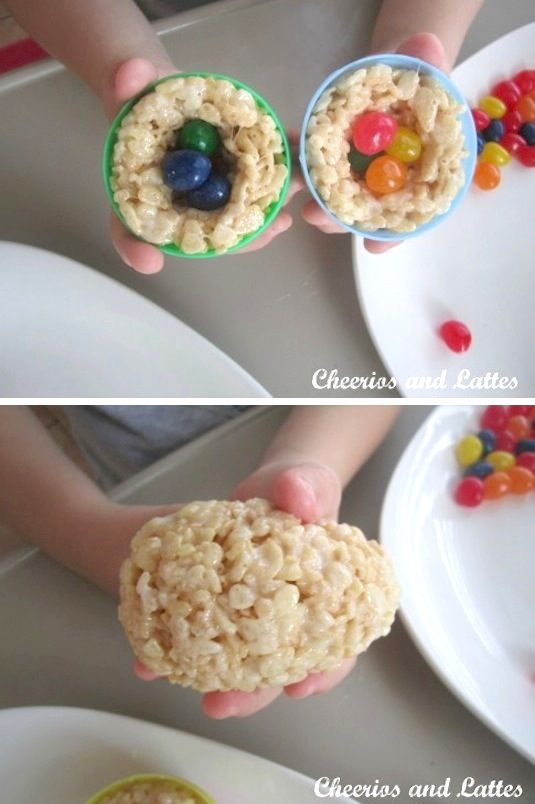 Here is a link to 6″ Easter eggs to use in this recipe.
27. Carrot Patch Cake
A carrot in EVERY slice. Brilliant! The cake itself is gorgeous, but then once you slice into this baby, it's certainly a one-of-a-kind. It's even topped with crushed Oreos for a more authentic garden patch look.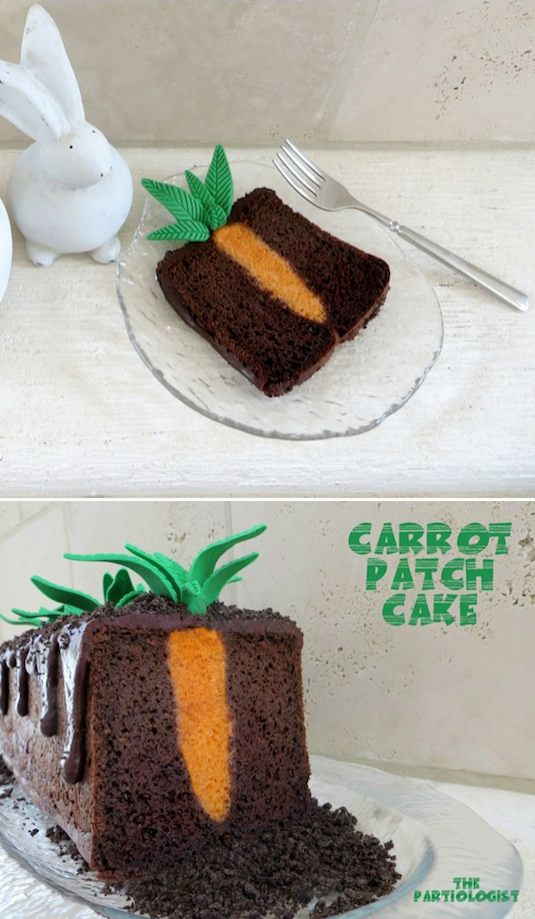 28. Gingerbread Man Cupcakes
Well, I suppose if you can stuff cake inside of a cake, you can put a cookie in there, too! I love the idea of using the fun shape of a gingerbread man cookie.
The roof is made with graham crackers and frosting. A LOT of frosting as you can see!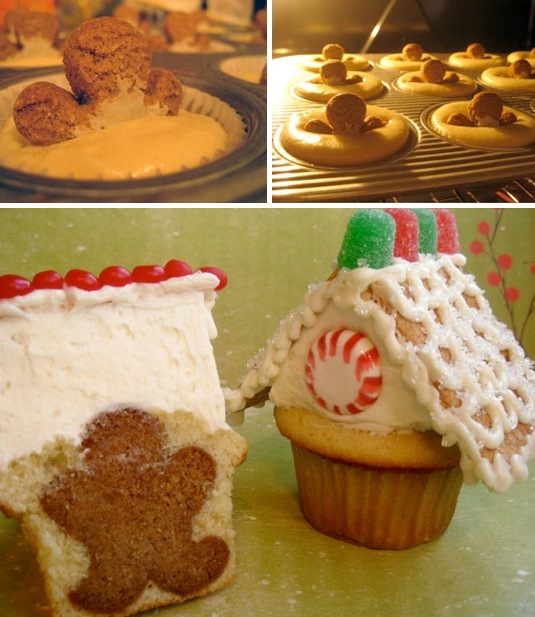 29. Surprise Christmas Cake
I can't decide which I like more, the inside or outside of this cake. Both are stunning! The frosting technique is not only beautiful but leaves you with a nice thick layer of the good stuff. And, the ornament inside–a nice finishing touch!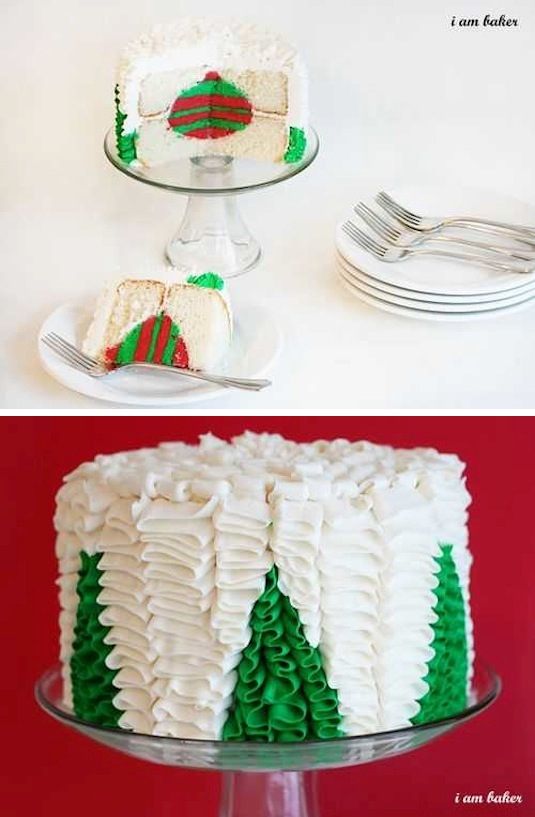 Check out Amazon for a cool glass cake stand.
30. Pistachio Melon Cake
This has got to be one of the most intriguing cake recipes. And, for the most part, it's made with natural ingredients. From the outside, you would never guess that it's layered with cantaloup, honey dew, and watermelon. What a refreshing summer treat!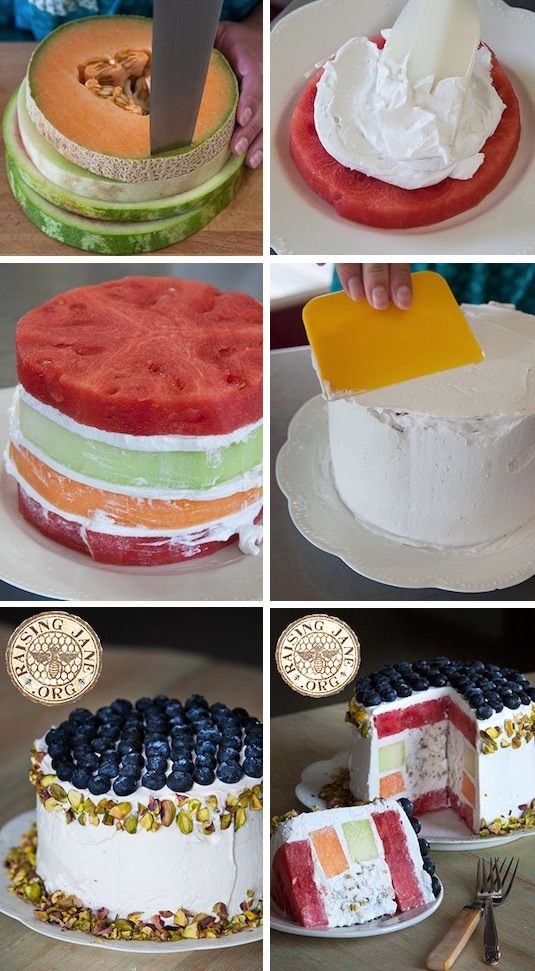 View the entire list of 30 "Surprise-Inside" Cake & Treat Ideas.
---