Last Updated on May 28, 2020
I don't think anyone likes to waste food, but unfortunately, sometimes leftovers get either forgotten about or are just plain unappealing (who wants to eat the same thing two to three days in a row!?). If you tend to make spaghetti for 17 people to feed your family of four like me, then you may just find that there are some creative and exciting ways to use that leftover pasta! Not to mention, a variety of other leftovers, too!
Moreover, here are a few of my favorite clever and easy ways to use leftovers that you probably never thought of. Above all, now you can turn one meal into several different exciting meal ideas!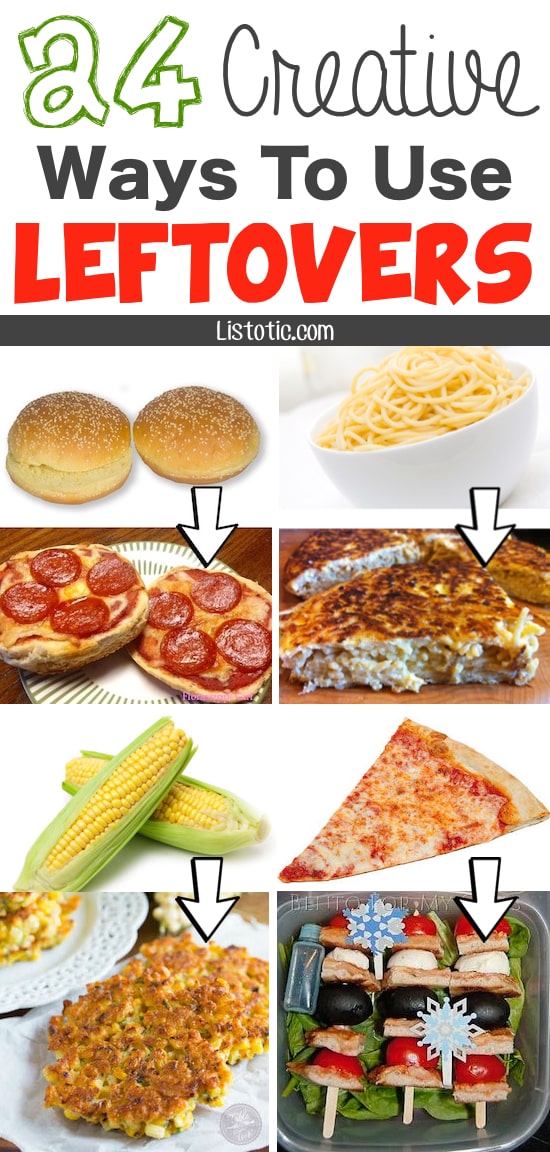 View the entire list of 24 Creative Ways To Use Leftovers.
---