Last Updated on September 17, 2020
10. Brush Before You Wash
Most of us have never even considered the idea of brushing our hair before we jump in the shower, but it makes sense. We lose a lot of hair during the washing process, and guess where all of that hair goes? Down the drain! To reduce clogs, brush before you wash, especially if you are prone to tangles.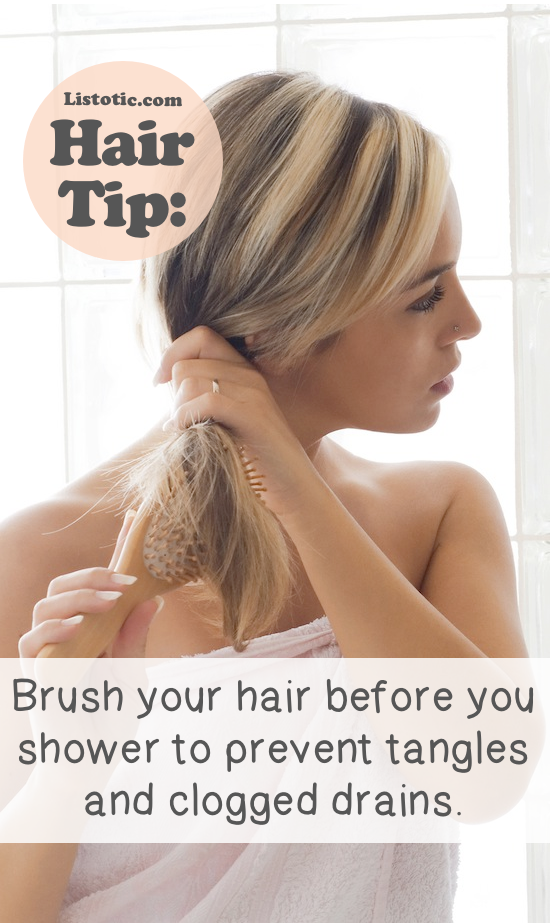 11. Wavy Side Down
But wait, isn't that putting it in upside down? You would think so, but that's what the wavy part of the bobby pin was designed for — the wavy part of a bobby pin grabs the hair, while the straight part holds it down. This way also looks better if your bobby pins are exposed!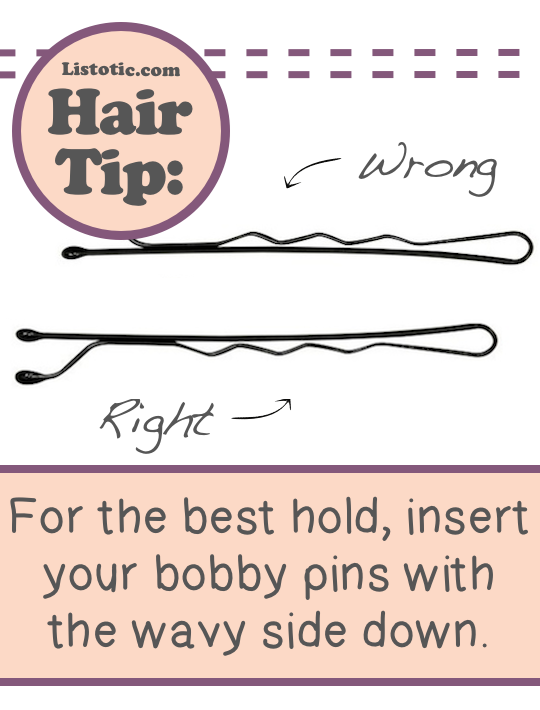 12. No-Heat Curls Do Exist
We all know that our heating tools cause damage to our hair. If only there was a way to get a natural looking curl without them. Hmmm… Well, there is! If you like to wash your hair in the morning, this one won't work for you, but you'd be surprised at the natural curls you get from just sleeping with your hair tucked in and around a head band. Go check out the instructions including a video tutorial over at The Paper Mama!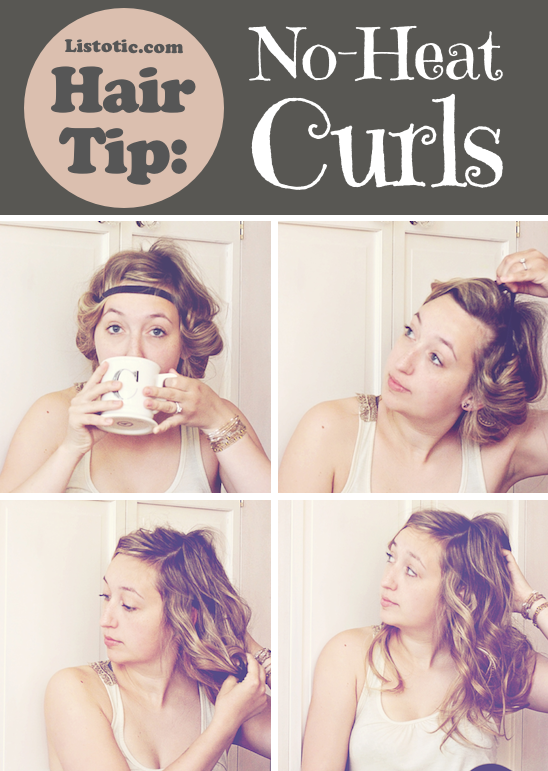 View the entire list of The Best Hair Tips You'll Ever Read.
---