Updated on
Who says you can't enjoy some of your favorite foods while on the Whole30? My husband and I are on our second round of Whole30 Day 11 and it has been so much easier this time around. I feel more confident in the kitchen, I already have favorite recipes picked out that I know my family will enjoy and I've got this grocery shopping/meal planning thing down.
Maybe it's easier because I have 90 other women joining me on my 30 Day Reset Journey. Either way, I have started to experiment a little more in the kitchen, giving some of my pre-Whole30 meals a make-over!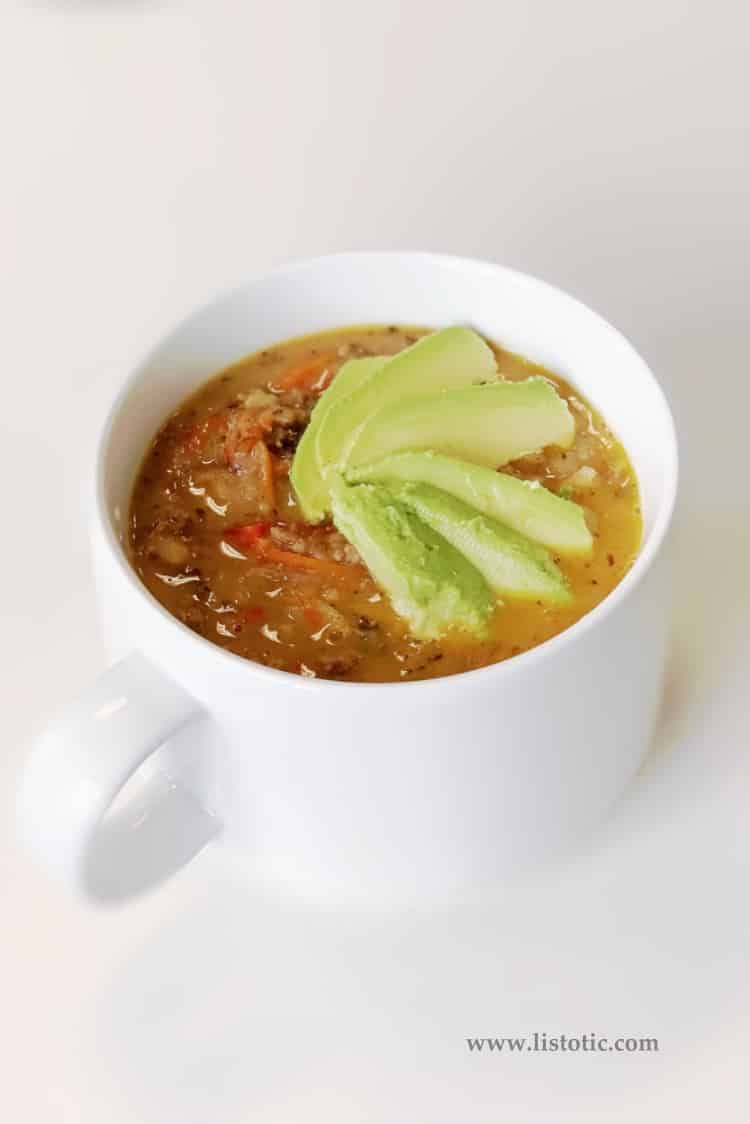 Cheeseburger Soup on a Cold, Snowy Day!
Cold, snowy winters in Iowa call for savory soups! We just had our first snow storm and all activities have been called off for the weekend. With our busy schedules, this doesn't happen very often, so I am taking full advantage of cooking it up in the kitchen. I've got a cozy fire going and later on will be snuggling up to my hubby to watch a movie on Amazon Prime.
This recipe has been passed down from my mom. In it's original state it includes butter, flour, velveeta cheese, milk and sour cream. After taking these ingredient out and replacing them with other nutrient, non-dairy, sugarless alternatives, I know this will be one of your favorites too. From start to finish, you can have this on your table in 40 minutes, using only one pan, minimizing the dirty dishes! Enjoy!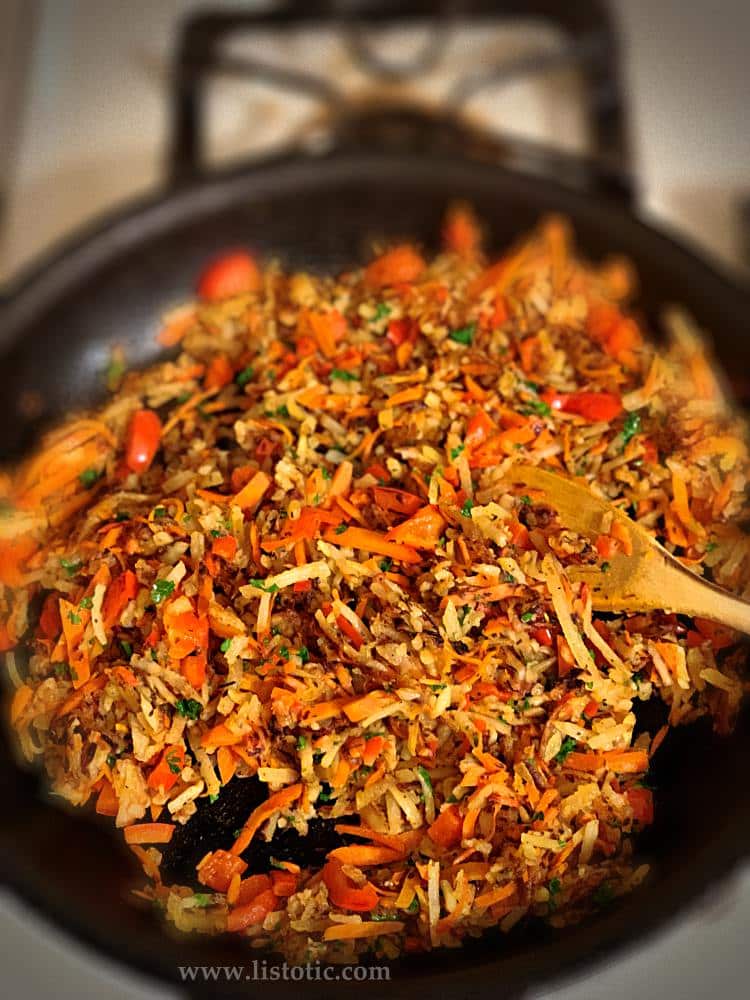 Whole30 Cheeseburger Soup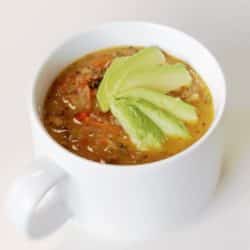 1 lb ground beef
1/2 cup chopped onion
1 cup shredded carrots
1 red pepper chopped
1 tsp basil
1 tsp parsley
2 Tbsp Ghee
4 cups organic chicken broth
4 cups frozen hashbrowns
1 can coconut milk
salt and pepper to taste
1-2 Tbsp Nutritional Yeast
Brown hamburger in stock pot, drain the grease and set aside.
Add 2 Tbsp Ghee and saute onion, pepper, carrots, potatoes, basil and parsley. Season to taste. Saute for about 10 minutes.
Add ground beef and broth. Bring to a boil.
Reduce heat and simmer for 10-15 minutes.
Add coconut milk, salt and pepper to taste.
Add nutritional yeast for a cheese like flavor. Start with 1 Tbsp, taste and add more as you like.