30. Fruit & Yogurt Cones
I really can't think of a more exciting way to serve fruit and yogurt! Sure, a waffle or sugar cone isn't the healthiest breakfast option in the world, but it's really no worse than pancakes, and it gets the kids to eat their fruit and yogurt. I think these are an excellent idea for camping because there's no need for plates or utensils. Go check out the instructions for this over at Wizzley!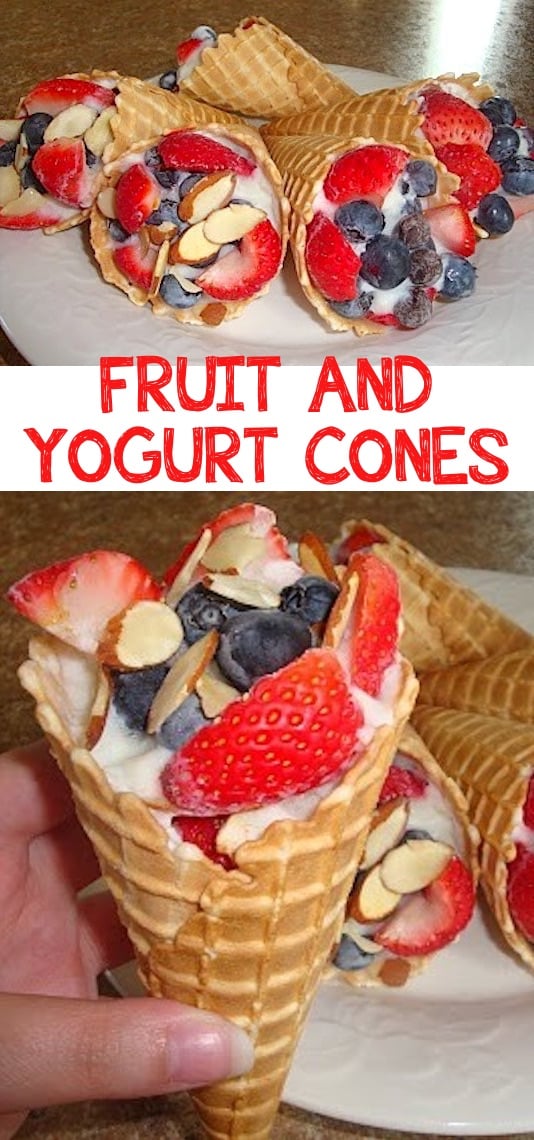 31. Muffin Tin Zucchini Quiche 
If you are looking for a healthy, low carb and easy breakfast idea that you can freeze and enjoy all week long, look no further! These quiche "muffins" are stuffed full of eggs, parmesan, zucchini and pesto! There's no flavor missing here. Just hop on over to Sweet As Honey for Carine's recipe, step-by-step instructions and video tutorial.



---