Last Updated on June 11, 2020
5. Frankenstein Cups
Just fill a clear plastic cup full of green grapes! Easy, peasy. I found these cups with lids on Amazon (smaller than what's shown in the picture), and then simply drew on a monster face with a permanent marker! You can use marshmallows for the eyes, or just draw them on. These plastic cups are also cute with green colored pudding (pistachio or vanilla pudding with green food dye), and crushed Oreos on top for the "hair". They are perfect for school parties!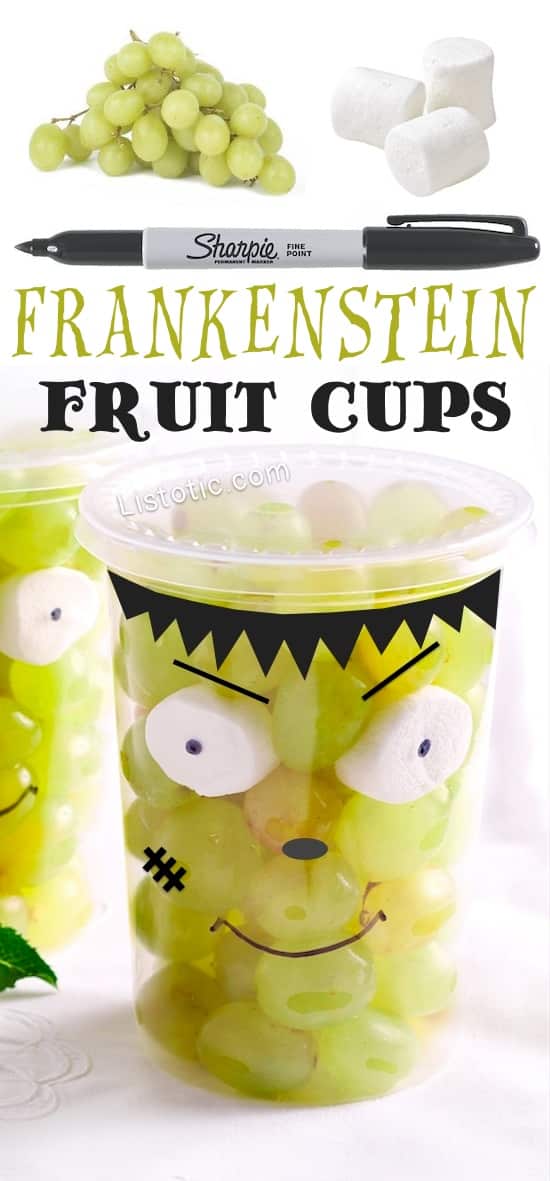 6. Worm Cupcakes
These gummy worm cupcakes are so simple, there's not even any baking involved– unless, of course, you want to make your cupcakes from scratch, but who has time for that?! 🙂 Use chocolate cupcakes with vanilla or chocolate frosting, and either use crushed Oreos or crumbled chocolate cake for the "dirt". Top them with a few gummy worms, and you've got a super cute Halloween treat for the kids!

7. Ghost Meringues
These Halloween treats just keep getting easier and easier! For these ghost meringues, you can simply buy vanilla meringue cookies from Trader Joe's for about $3. I'm sure that you can purchase them from other grocery stores as well. Use a food coloring marker to draw on ghost faces, and you've got a super fun party treat for Halloween.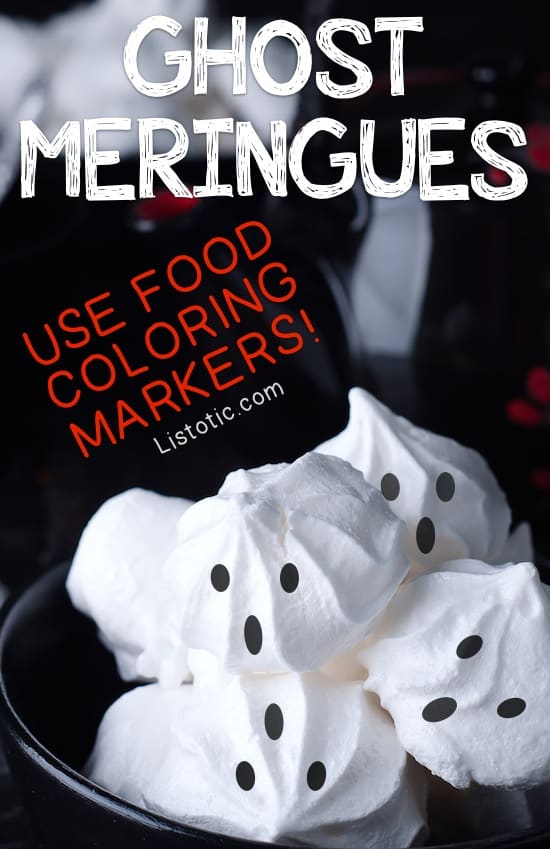 View the entire list of Super Easy Halloween Treats for Kids and Adults.
---