Last Updated on December 26, 2020

March Madness Party Conversation Topics
Part of hosting a March Madness party involves brushing up on some March Madness terms, so that you can participate in the conversation. If you are a "fair weather" March Madness tournament buff like me… you might want to tune into some of the hot topics I've listed for your below.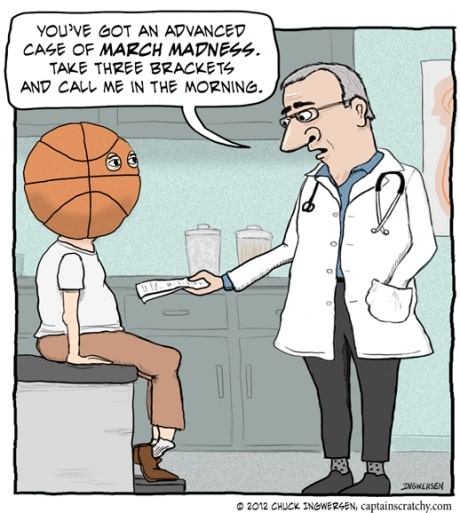 NCAA Bracket for 2019
Not only should your toilets be clean for a March Madness party; but you should also plan ahead by completing your own NCAA bracket and maybe have a few extra copies printed out in case anyone else needs to jot down their predictions.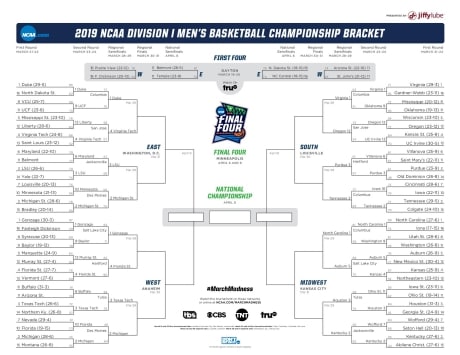 March Madness Cinderella Teams
I was unaware that "March Madness Cinderella" was a thing. But it most certainly an important phrase to know before hosting a March Madness Tournament Party. A Cinderella Team is a team that has "out-done" themselves. To be a March Madness Cinderella team they have to have showing themselves triumphant in achieving far greater against their competition then most people thought they would be able to accomplish.
I always thought this was considered the underdog, but if they are a March Madness Cinderella, then there is still the possibility they could "strike midnight" meaning they will turn into a pumpkin on the basketball court. Not really, but kind of– if they "strike midnight", the so-called March Madness Cinderella has met their match and no longer is proving themselves remarkable.
For the 2019 March Madness Final Four Cinderella picks, check out this article on CBS Sports. You can "bet", I'll definitely be pulling for these teams!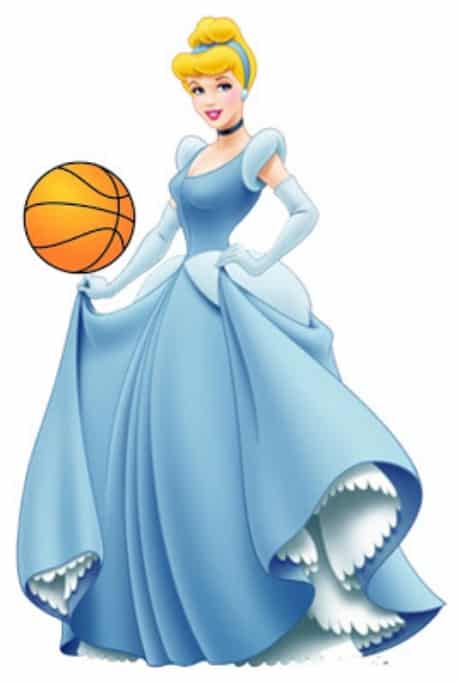 Bracketology
How will you determine your bracket picks? I'm not embarrassed to say that I have filled out my bracket based on favorite team names, best jersey colors, good looking basketball players and just plain randomness. But, if you actually want a chance at having a winning bracket combination, I highly suggest you don't use any of the above techniques. Of course, if you have a favorite team, you will want them to go all the way to the top, so some optimistic bracket placement can't hurt if you are superstitious.
Check out this NCAA ultimate guide to march madness bracketology if you want to impress your March Madness Party guests with some credible predictions.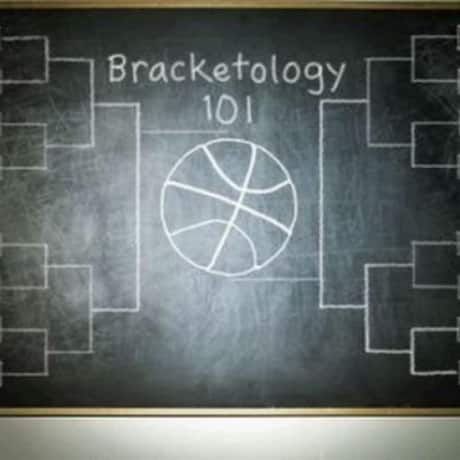 Winning Odds on a March Madness Bracket
So, what are the odds of predicting a Perfect March Madness Bracket? Well, they aren't good! If you are good at numbers and like to talk about odds, check out this dream crushing article on NCAA for the odds of having a dream bracket of perfect predictions. This is also great information if you are going to be playing any March Madness Party Games like March Madness Trivia.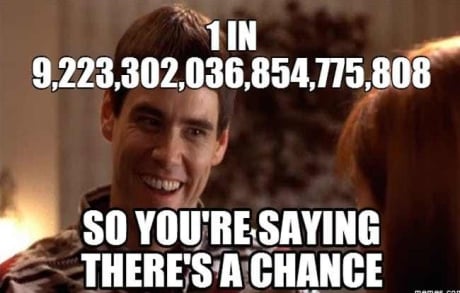 History of March Madness Championship Winners
Hey, remember when Duke pulled out all the stops and won the Championship? Well… um no. But, I'm sure it was a spectacular game! If you remember basketball games as well as I do (cough cough), you might need to do some history research on past final championship teams and outcomes before everyone at the party reminds you how truly little you pay attention to March Madness basketball.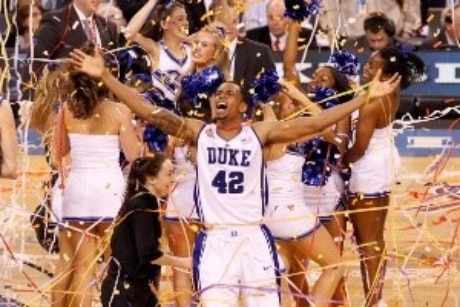 View the entire list of March Madness Party Ideas .
---