Last Updated on December 26, 2020
Decorating Your Space
If you are hosting your March Madness Party inside your home it would be too time consuming and expensive to attempt to decorate every single area of the house. Instead spend your time making one wall, table or area beautifully decorated. It's sure to get some appreciation!
Doorway Polka Dot Decoration
Add some glitz and glam to your decor with Glitter Orange Polka Dot String Decorations. These orange polka dot decorations feature round double-sided orange cutouts strung along an invisible plastic string. Half of the polka dots are metallic orange and the other half are covered in orange glitter. At 7ft long these orange string decorations can be hung vertically in an entryway or doorway or draped horizontally across mantels and walls!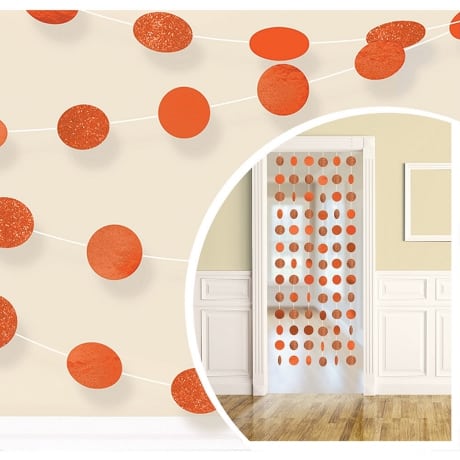 Glitter Orange Polka Dot Decorations product details:
6 per package
7ft long
Cutouts 2-3/8 in diameter
Plastic
Adult March Madness Party Banner
Decorate the room with a Cheers & Beers Letter Banner before you celebrate! This fun banner features cardstock letter cutouts that spell out Cheers & Beers. Each letter is printed to look like rustic wood siding for a manly birthday decoration. This beer-themed decoration is perfect for your friend's birthday bachelor party or a beer tasting event. Easily hang this banner with the attached twine string to add to your other party decorations.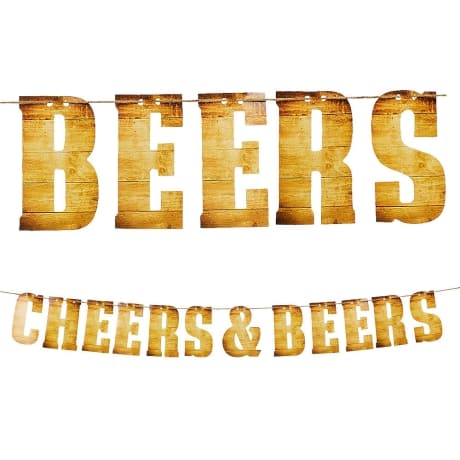 Cheers & Beers Letter Banner product details:
6-1/2ft wide x 6in tall
12 cutouts
Cardstock
Twine
Crepe Paper Fringe Streamer
Decorate your next party with this Black Fringe Streamer! This black crepe paper streamer features a 2-ply design with fringe. Twist it twirl it and drape it from your banisters mantel ceiling and anywhere else you need a pop of color to add to your decor.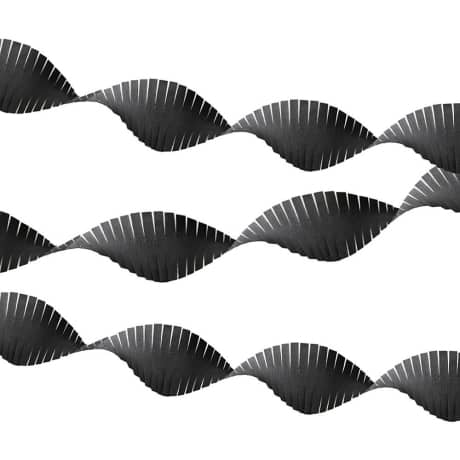 Black Fringe Streamer product details:
30ft long x 4-1/2in wide
Crepe paper
Fringe Decoration
Accentuate your March Madness Tournament party decorations using this Black & Orange Fringe Decoration! This fringe decoration features long strands of black and orange plastic layered on top of each other. You can use this fringe as a table skirt at your party. Combine it with other solid color fringes to create your own unique decoration. Bonus! Save it, and add some color to your next Halloween party!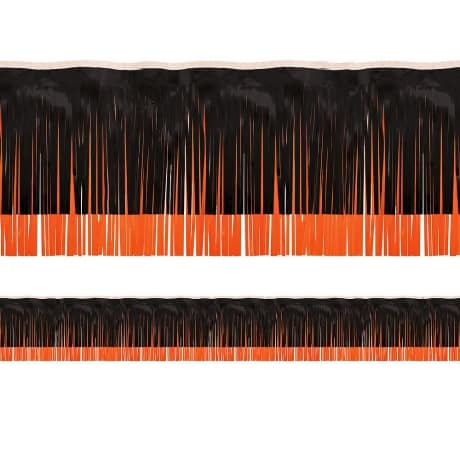 Black & Orange Fringe Decoration product details:
10ft long x 15in tall
Plastic
Solid Color Ball Decoration
Decorate your home for a March Madness Basketball Tournament party with an Orange Honeycomb Ball with Tail. This solid orange honeycomb decoration features a tissue paper ball (resembling a basketball) with a metallic fringe tail.
Simply unfold the paper ball to create the 3D effect then fluff up the tail for an elegant look.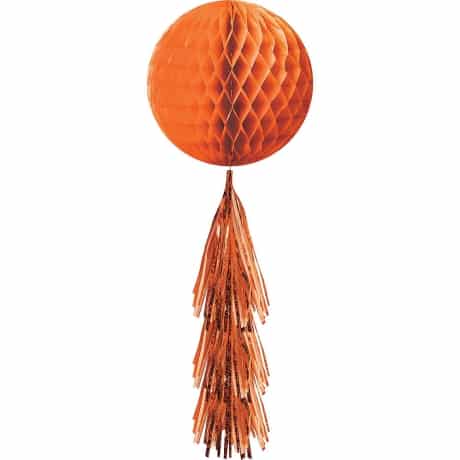 Orange Honeycomb Ball with Tail product details:
Honeycomb ball
11-1/2in diameter Tail
16in long
Includes string for hanging
Arrives flat
Simple assembly required
Fitted Basketball Table Cover
What time is it? Game time & and dinner time! This round Fitted Basketball Table Cover is printed like a giant orange basketball and fits snuggly on your round table! Whether your basketball party is indoors or out this plastic table cover is definitely a slam dunk!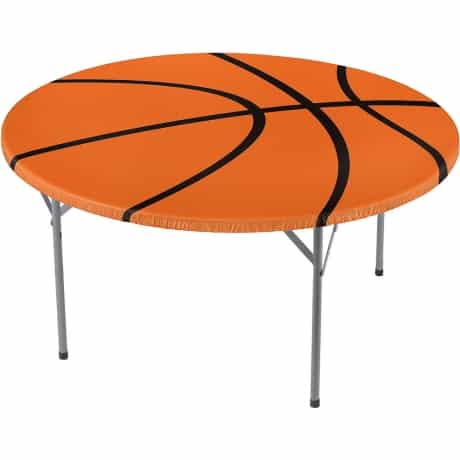 Fitted Basketball Table Cover product details:
70in diameter
Fits up to 60 inch round table
Plastic
Reusable
Suitable for indoor or outdoor use
Plastic Basketball Court Floor Covering
Forget that fancy accent wall; get back to the basics with this Wood Grain Scene Setter that you can use as a basketball court background! Featuring a six-foot tall plastic poster printed as light wood siding this scene setter, you can add orange or black washi or electrical tape to draw the court.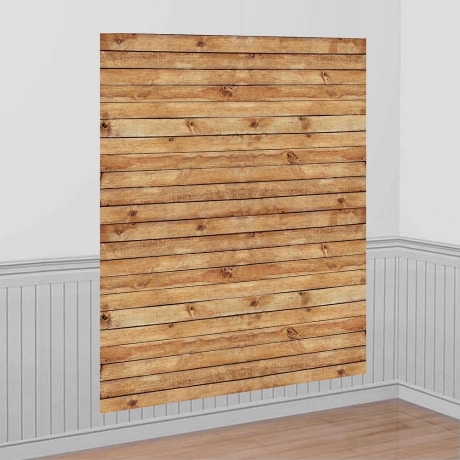 Wood Grain Scene Setter product details:
54in wide x 72in tall
Plastic
Suitable for indoor and outdoor use
Reusable
View the entire list of March Madness Party Ideas .
---