Last Updated on November 18, 2018
As with perhaps many of you, a bottle of ranch doesn't last long in my house. My kid's dip just about everything in it! I recently wrote a post about a cool pour control dressing cap that can be added to just about any bottle of dressing so that you can have better control of portioning. Kraft has always been my family's favorite salad dressing brand, but my only beef was how the ranch dressing poured out so fast you'd end up with half the bottle on your plate, and then in your effort to not be wasteful, you'd make sure to scrape every last yummy bit of it off of your plate and into your mouth. I'm pretty sure I surpassed the 2 tbsp recommend serving size on a regular basis.
To my surprise, the nice folks from Kraft contacted me with exciting news about their new pour control cap! They even offered to send me a few bottles so my family could sample them out. Yes, please! I was told I was going to receive a few bottles of their new flavors, but had no idea what I was in store for.
About a week later, I got this package in the mail. WOW! It was huge. How many bottles of dressing are there?? I opened it up like a child on Christmas morning.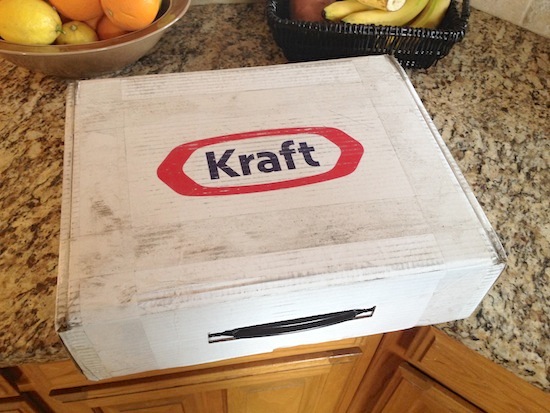 Turns out there were a lot (10 to be exact).
Spicy, Southwest, BBQ, Cheesy, Cheesy Jalapeño, Peppercorn, Bacon, Dijon, Homestyle and the Classic Ranch, of course.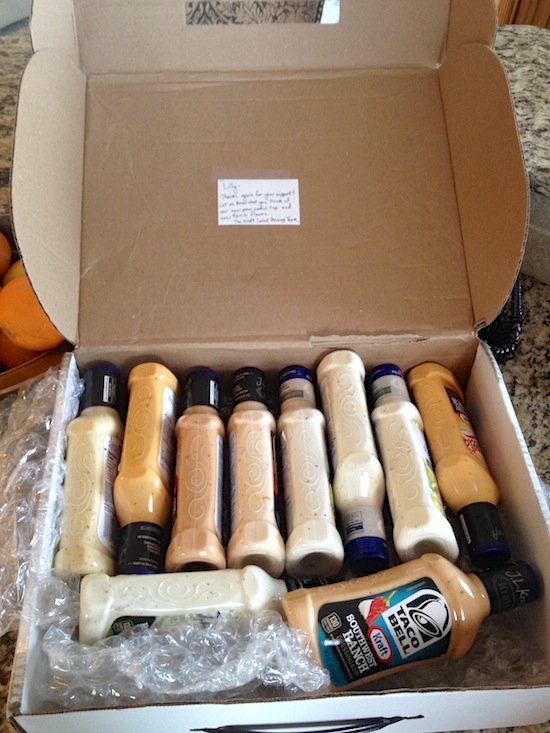 And this nice note from the Kraft Salad Dressing Team 😉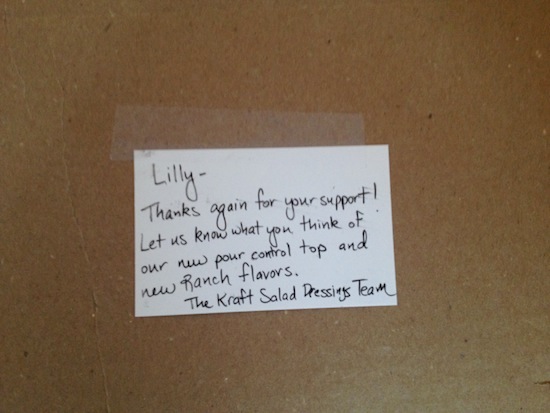 So many flavors, so little time.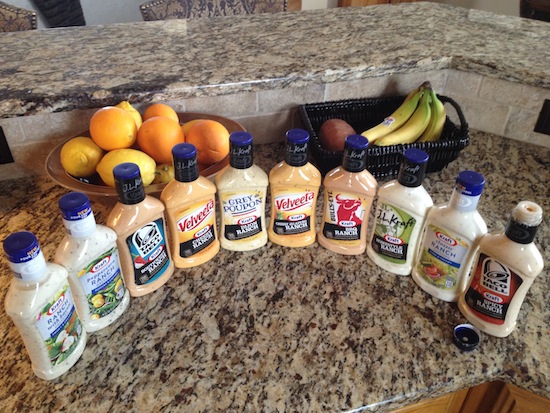 Time for the exciting part — twisting one open to see the new cap design. I had a hard time deciding which one, but the Spicy Ranch sounded too good to be true, so I gave it a nice turn. TA-DA!!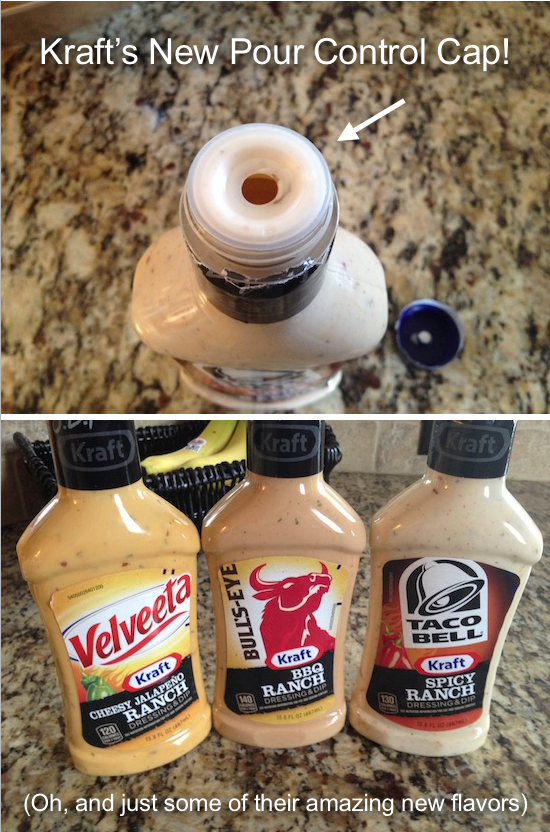 Might as well test it out. It was still pretty early in the morning so I wasn't going to make a meal out of it, but I had to give it a taste. It had a really nice kick to it! I have no doubt this one might even replace the traditional as my pizza dipper.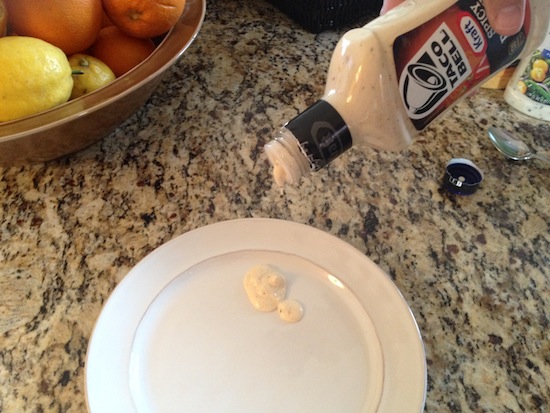 It's the little things in life that I get excited about, and if it's just something as simple as a pour control cap, then I'm happy! Thank you, Kraft, for the generous supply of dressings. 🙂