18. Homemade Dusting Spray
If you've seen the homemade wood scratch repair recipe, this is basically the same thing, only you're adding essential oils for a pleasant smell, and storing it in a convenient spray bottle. You'll never want to buy Pledge again! I'm telling you, this stuff works wonders on wood furniture. Not only does it hide small imperfections in the wood and give it a nice healthy shine, but it also works as a dust repellent, making your job a little easier.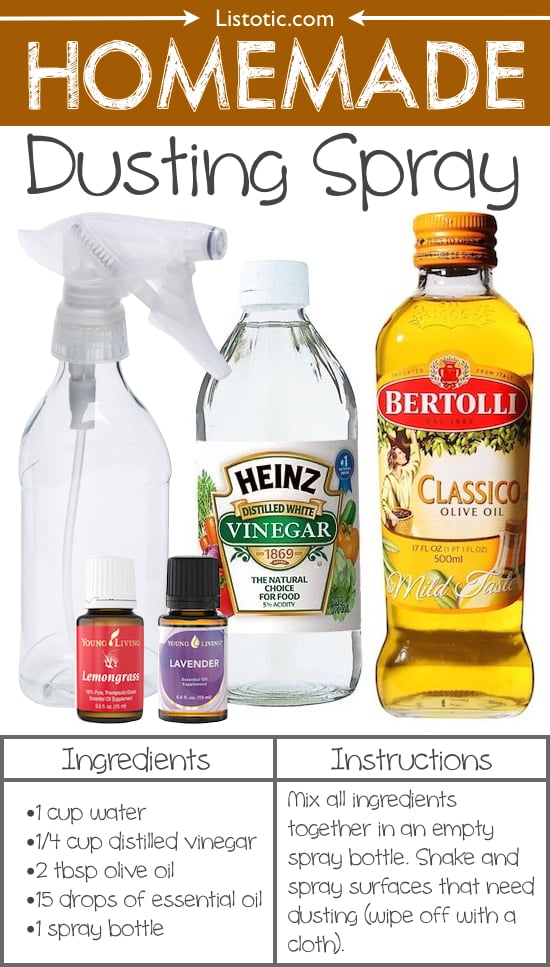 19. Homemade Weed Killer
Warning, this stuff actually works, so keep it away from your lawn, flowers, and other plants. It will kill them, too! It's best used for sidewalk cracks or mulchy areas. If you spray it when the sun is out, it has an even better effect. Goodbye, weeds!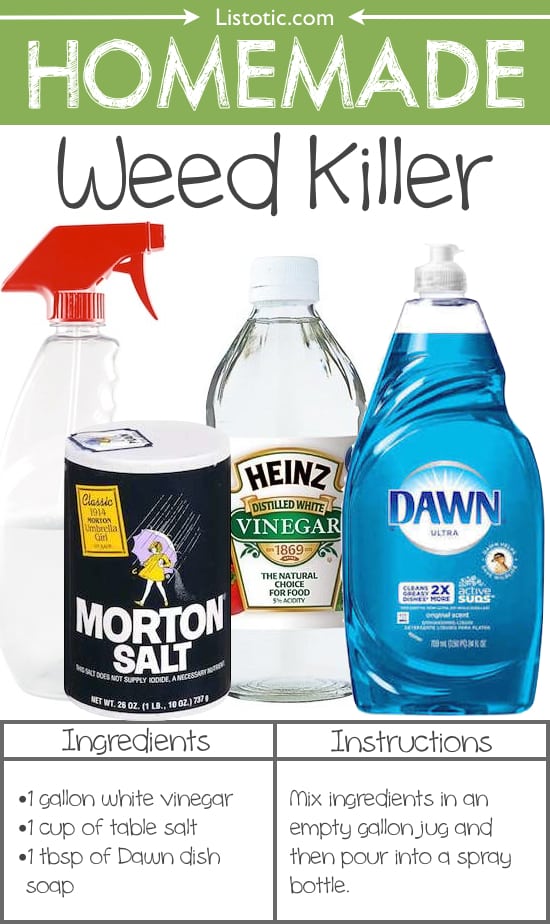 20. Homemade Cooking Spray
Over-priced cooking spray is a thing of the past! And have you read the ingredients on those cans? Propellant? That can't be good. If I had known homemade cooking spray was this easy, I would have done this years ago. It's so much healthier and cheaper than the store-bought stuff.
Mix together 1 part oil (canola or olive) and 5 parts water in a misting spray bottle, shake before each use, and then spray. You can also label the bottle if you'd like for the finishing touch.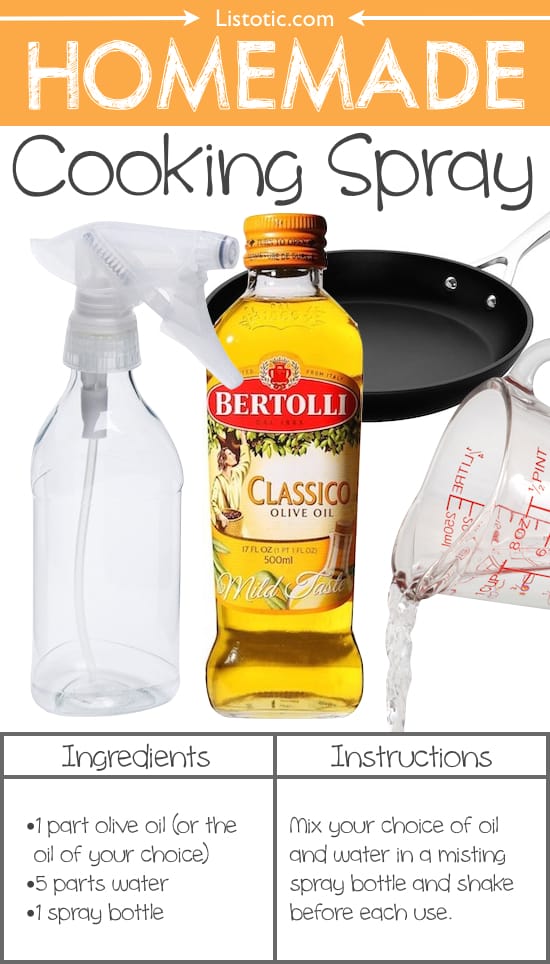 ---