17. Homemade Ant Poison
When it rains– that's when the ants decide to come and vacation at my house! I've made the mistake of wiping them out in frustration, only to have them come right back. The key is to get them to carry poison back to their colony so that you don't continue to have the problem.
Mix together the sugar, borax, and warm water in a bowl, and then soak a cotton ball (or more if you need it) in the mixture, and then place it near the ants. It's best to place it on a piece of wax paper or something to make clean up easier. Let them devour the bait until there is no more sign of them.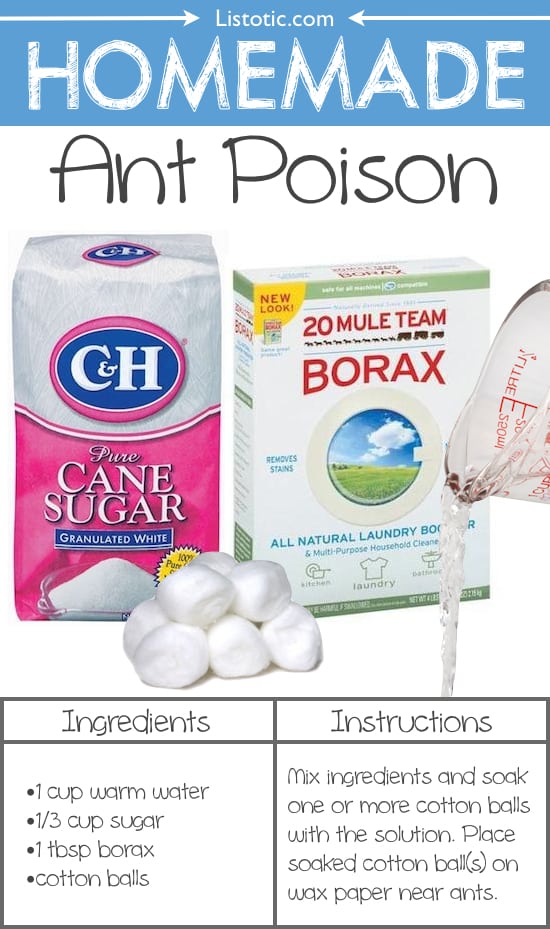 18. Homemade Dusting Spray
If you've seen the homemade wood scratch repair recipe, this is basically the same thing, only you're adding essential oils for a pleasant smell, and storing it in a convenient spray bottle. You'll never want to buy Pledge again! I'm telling you, this stuff works wonders on wood furniture. Not only does it hide small imperfections in the wood and give it a nice healthy shine, but it also works as a dust repellent, making your job a little easier.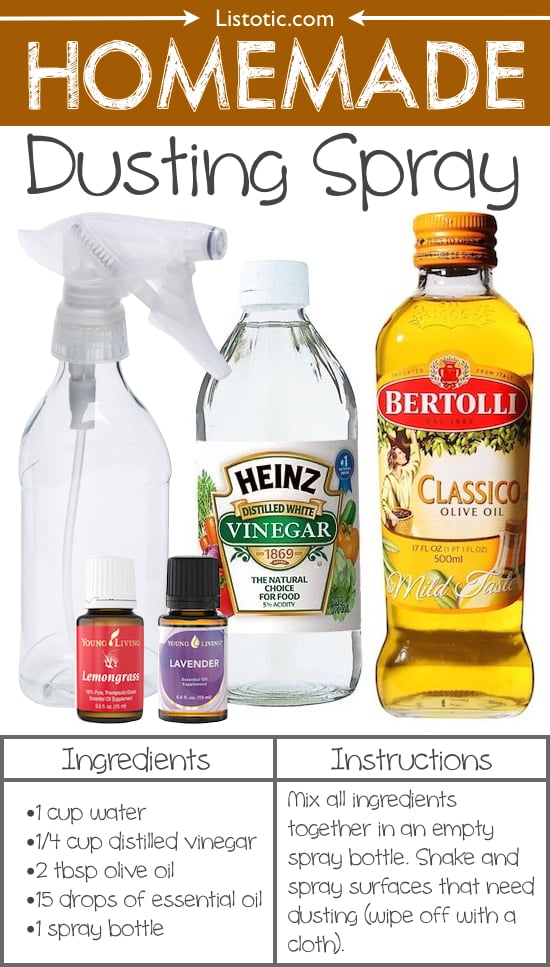 19. Homemade Weed Killer
Warning, this stuff actually works, so keep it away from your lawn, flowers, and other plants. It will kill them, too! It's best used for sidewalk cracks or mulchy areas. If you spray it when the sun is out, it has an even better effect. Goodbye, weeds!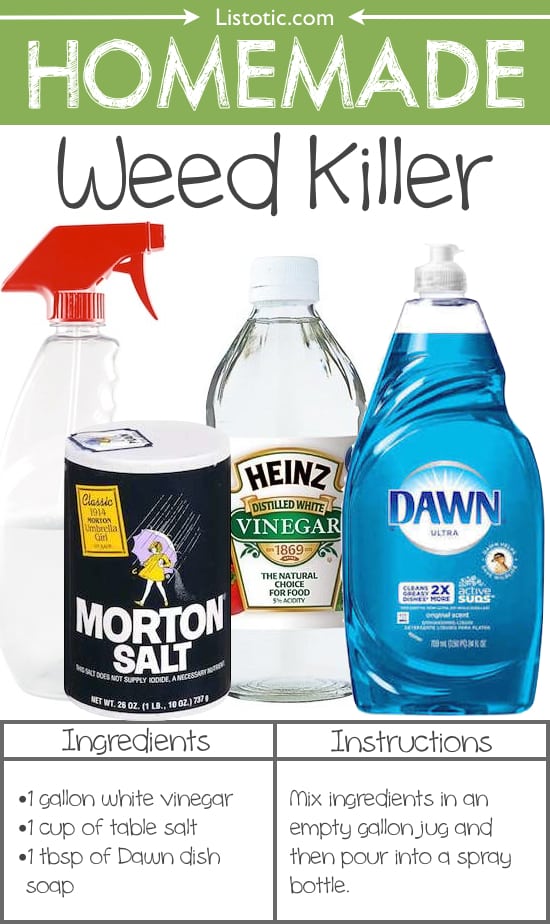 ---