15. Homemade Makeup Remover
Just 3 ingredients! Tear-free baby shampoo, almond oil, and filtered water. Any skin-safe oil would do the job (coconut oil, olive oil, etc.), but almond oil is full of vitamin A, B and E, and isn't as greasy feeling as other oils. In fact, almond oil can also reduce the appearance of dark circles and delay signs of aging. It's the perfect oil for skin and hair!
Combine all ingredients in a small bottle and shake before each use. Use a cotton swab, ball, or pad to remove makeup, specifically around the eyes.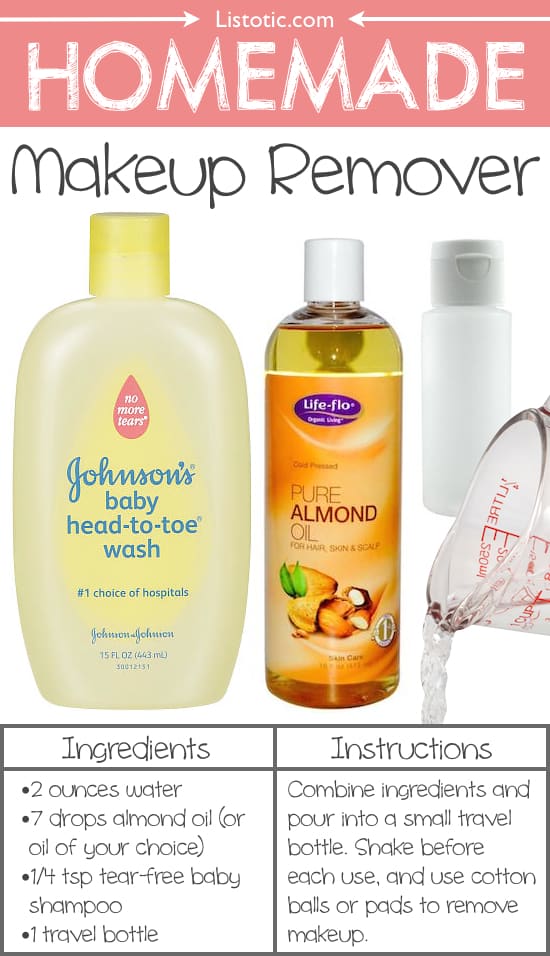 16. Homemade Sugar Scrub
I think we all know by now that most exfoliating scrubs are made with sugar (sometimes salt) and some sort of oil to give it the right consistency, and boy, when you buy this stuff at the store it can be quite expensive! Making a homemade version couldn't possibly be any easier, and you can really customize it to your own liking.
Mix the sugar, baby oil, and baby wash together in a glass jar (or whatever container you plan on storing it in), and you're done! You can also substitute white sugar for brown, and baby oil for coconut or almond oil. Get creative and add in a few other extras, too: coffee grounds, essential oils, honey, cinnamon, chia mix, oatmeal, vanilla…. the list goes on and on! This sugar scrub also makes for awesome little gifts in short mason jars with these cute chalkboard labels.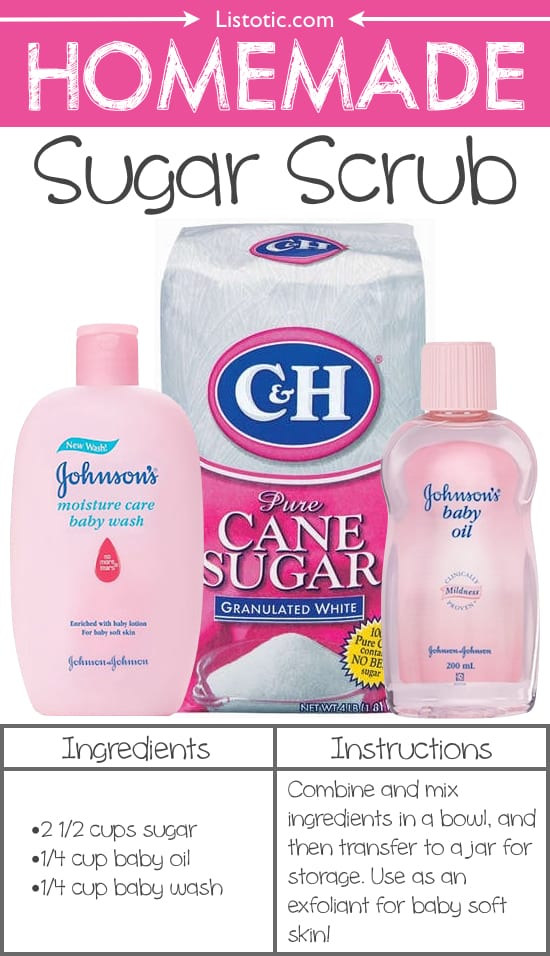 17. Homemade Ant Poison
When it rains– that's when the ants decide to come and vacation at my house! I've made the mistake of wiping them out in frustration, only to have them come right back. The key is to get them to carry poison back to their colony so that you don't continue to have the problem.
Mix together the sugar, borax, and warm water in a bowl, and then soak a cotton ball (or more if you need it) in the mixture, and then place it near the ants. It's best to place it on a piece of wax paper or something to make clean up easier. Let them devour the bait until there is no more sign of them.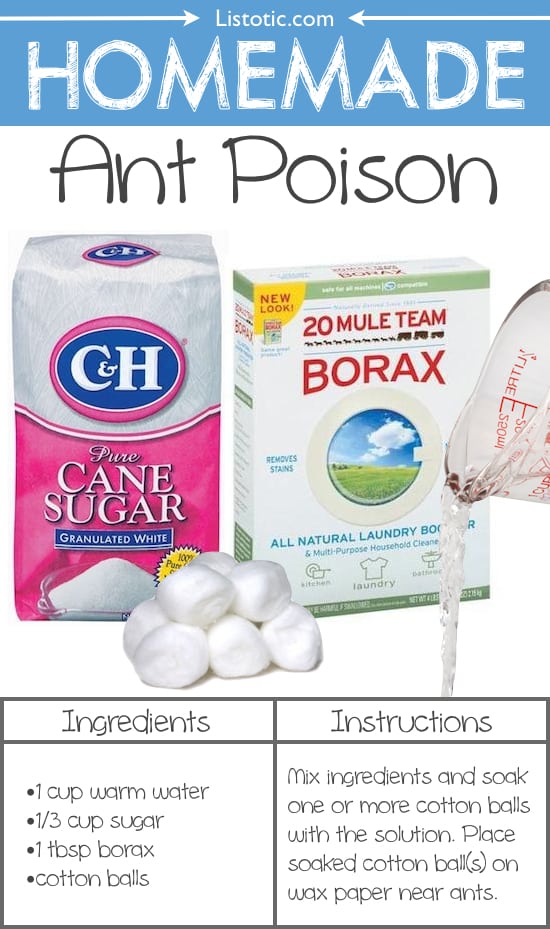 ---